I've always had a weak spot for Jackie DeShannon. Her version of Bacharach/David's "What the World Needs Now Is Love" is one of the earliest songs I really have a memory of. While it came out in 1965, it really hung around the AM dial long after that, and just seemed to be part of the atmosphere. Her own composition, "Put A Little Love In Your Heart," was a big hit in 1969, and again was just one of those songs I heard many, many times, and didn't get tired of it. In our college years, our favorite band The Flashcubes would often rave up to "When You Walk In The Room," which they credited to Jackie DeShannon at a time when we all only knew it as a Searchers oldie — and that song still has a huge effect on my heart, just takes me back to those joyful nights of wild dancing in a crowded little club.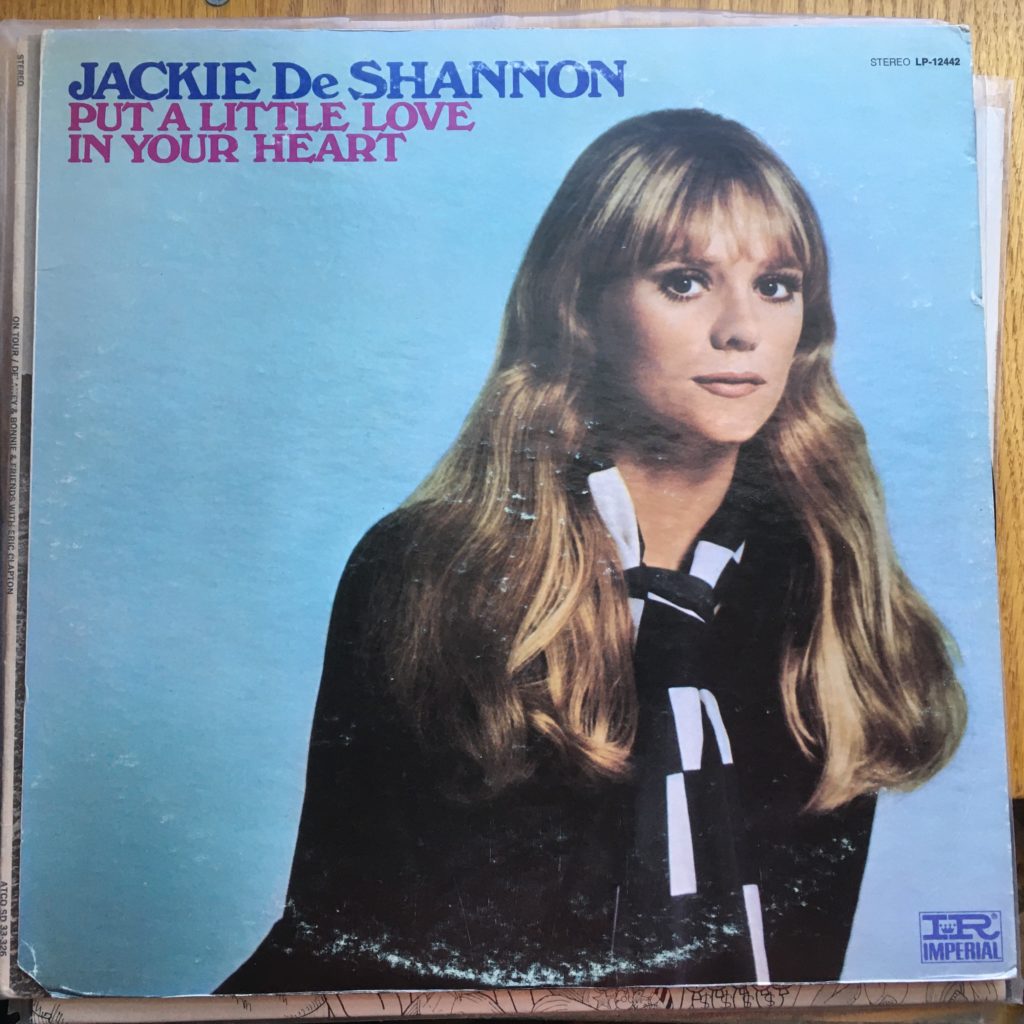 But that's kinda it. I bought this album during those college years, knowing it was probably too middle of the road, soft pop for my tastes, and I wasn't wrong. It's pretty, but it's bland. Make no mistake, Jackie DeShannon is a legend. Starting out in country and rockabilly, recording under different names in the '50s, she caught the attention of none other than Eddie Cochran, who hooked her up with his girlfriend Sharon Seeley, who may be best known for writing Ricky Nelson's hit "Poor Little Fool"; together the two Sharons (that was Jackie's real name: Sharon Lee Myers) wrote some hits for Brenda Lee.
(If we're doing six degrees of separation of my record collection, after Eddie Cochran's death, Sharon Seeley (who was also in that crash) married an LA disc jockey named Jimmy O'Neill, and with him co-created the music series Shindig!. On that series, the house band included Delaney Bramlett and Leon Russell — and I just wrote about Delaney & Bonnie & Friends.