This is another recent find from a Friday afternoon run to MaTones up in Collegeville. That's what passes for entertainment for us in the pandemic – a very occasional trek to a record store followed by grocery shopping at a time of day when we know both will be pretty empty. It's the only mileage we're putting on our car these days.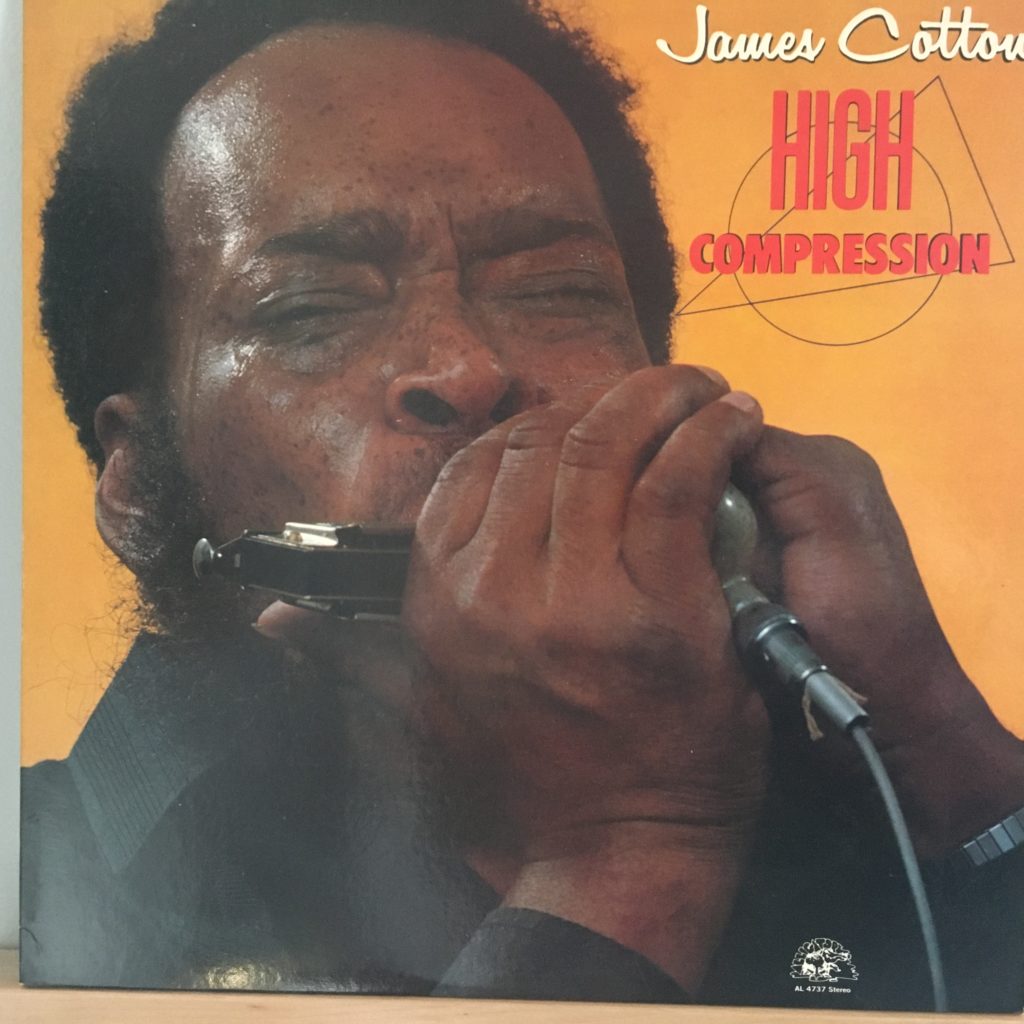 My only full James Cotton CD is 1990's "Harp Attack!", long a blues favorite that teamed him up with Junior Wells, Carey Bell and Billy Branch. He has tracks scattered across other compilations in my collection, as well, including some recent LP purchases that credit him as "Jimmy" Cotton. This 1984 Alligator release is something like his ninth album. It's actually credited as two different bands: The James Cotton Blues Band, with Magic Slim and Pinetop Perkins (!) and the James Cotton Chicago Blues All-Stars, featuring guitarist Michael Coleman and a horn section. It's one of the finest blues harpists of all time, with some of the finest sidemen. It' the blues. How can you go wrong?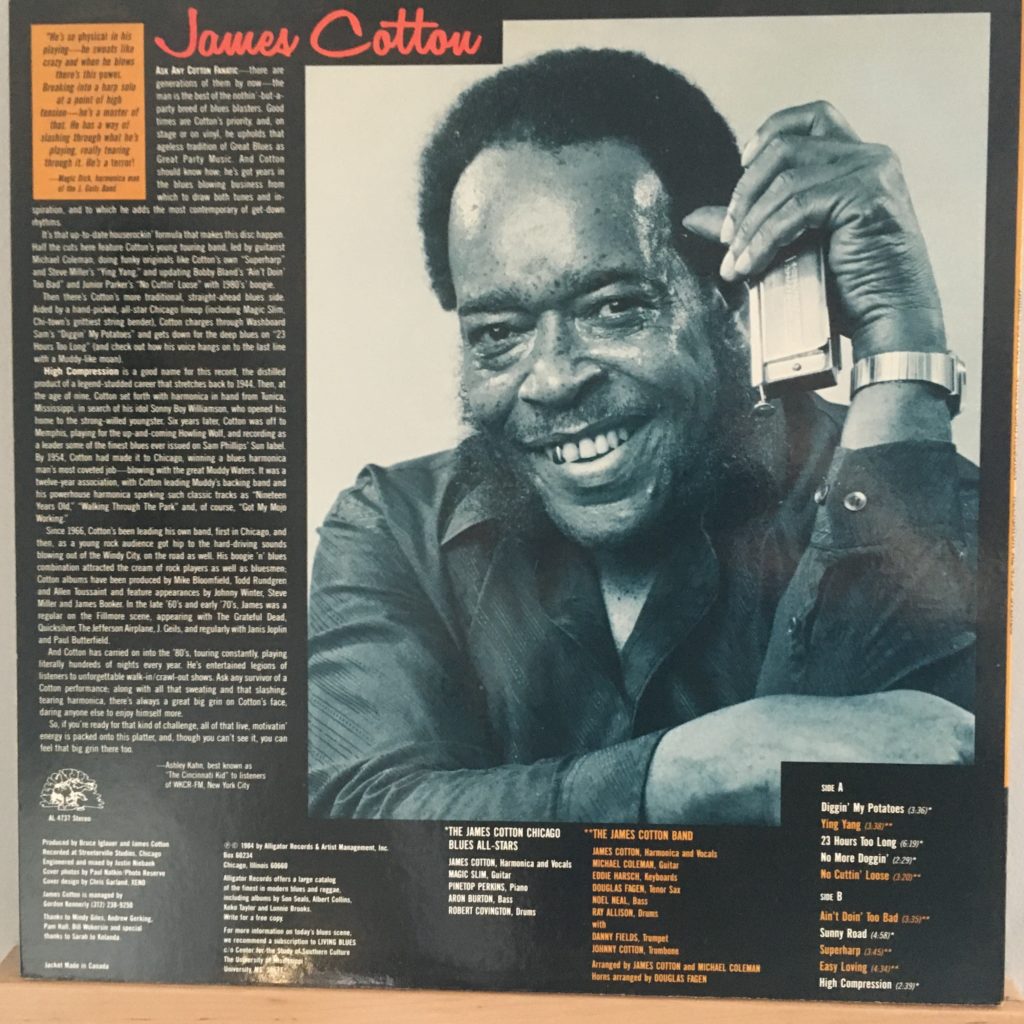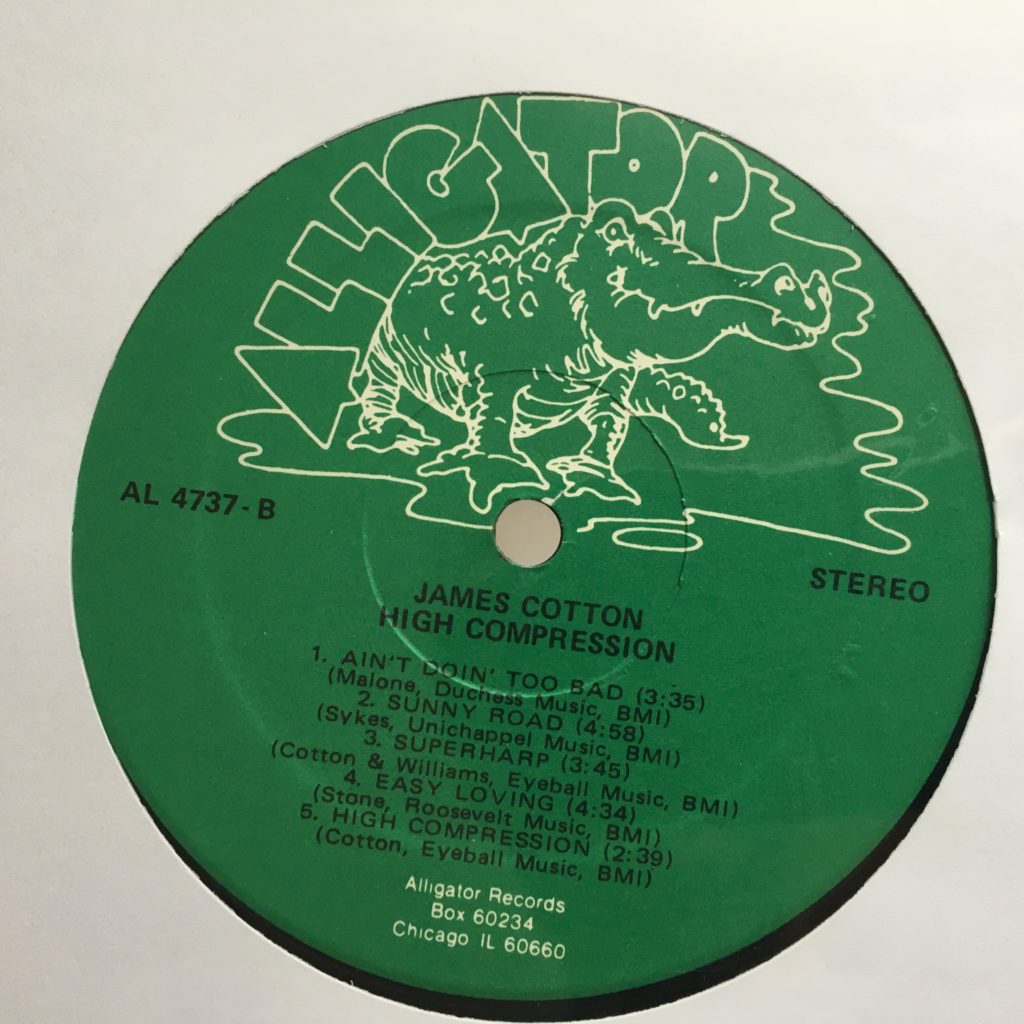 Interestingly, though I'm adding this to the C section while at the end of my exploration of F, I've gotten this far without having to add the category "'90s" – this is my first album from the '90s that I've covered!
Originally posted 11-4-2020