Despite being from 1980, I just bought this one a few weeks ago — and now I realize there's going to be an occasional problem going through my records in alphabetical order if I keep buying new records. Now and then, I'm going to have to go back. So, this is that.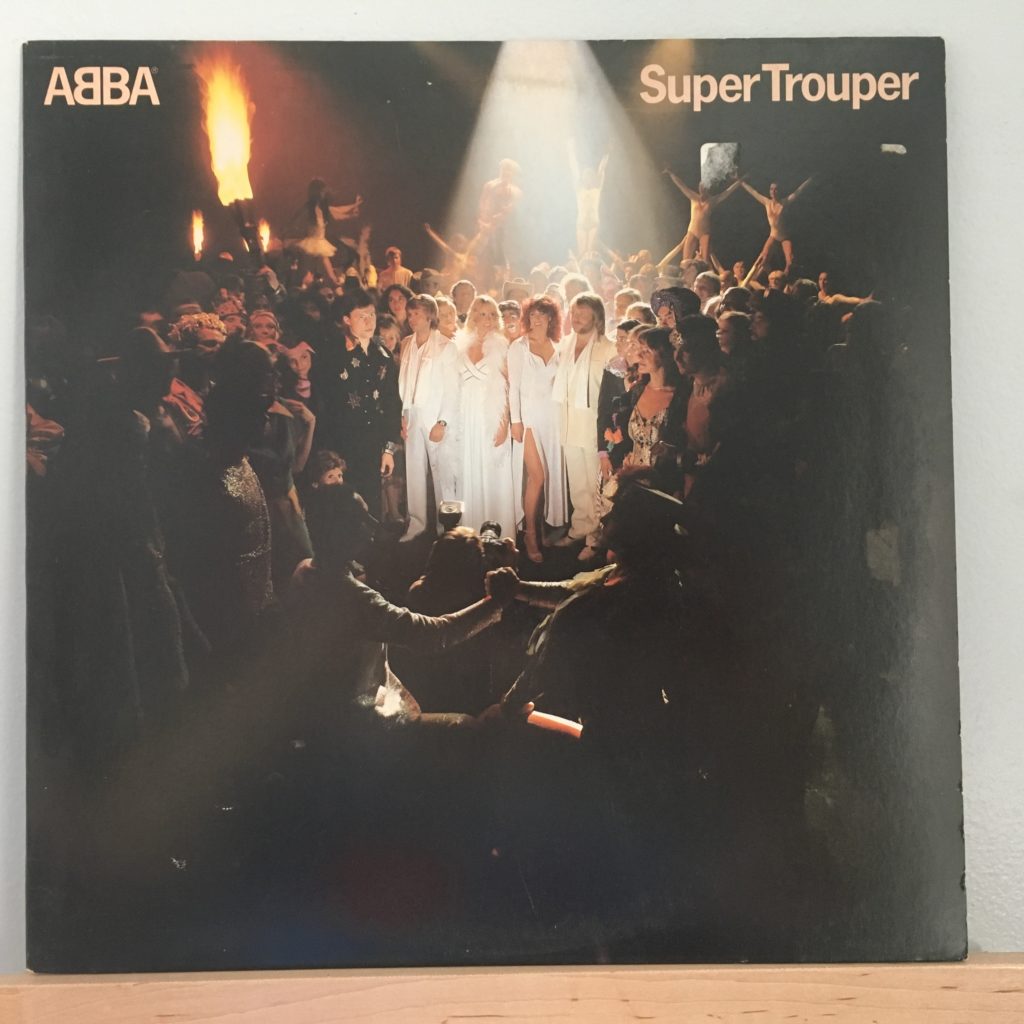 In my formative years, I had a huge love for ABBA. No question, they shaped my perception of what perfect pop could and should be, and I loved them without shame when you could love them without shame. Those were my high school years, and I bought, and endlessly listened to, their greatest hits collection, Arrival, and ABBA: The Album.
But then there was college. Once I got to college, there was some serious reconsideration of exactly how uncool I could allow myself to be, combined with exposure to both new and old music that genuinely excited me. I discovered The Beatles in huge depth, but also The Ramones and Blondie and all that new wave stuff that was happening. And with those, some of what I had been happily listening to just a year before seemed impossibly square and unbearable. Soon, my John Denver and Billy Joel records were being traded in at the used record store (at pennies on the dollar, because no one else wanted them either). I never got rid of my ABBA albums, but I also wasn't nearly cool enough to keep up my ABBA fandom, either.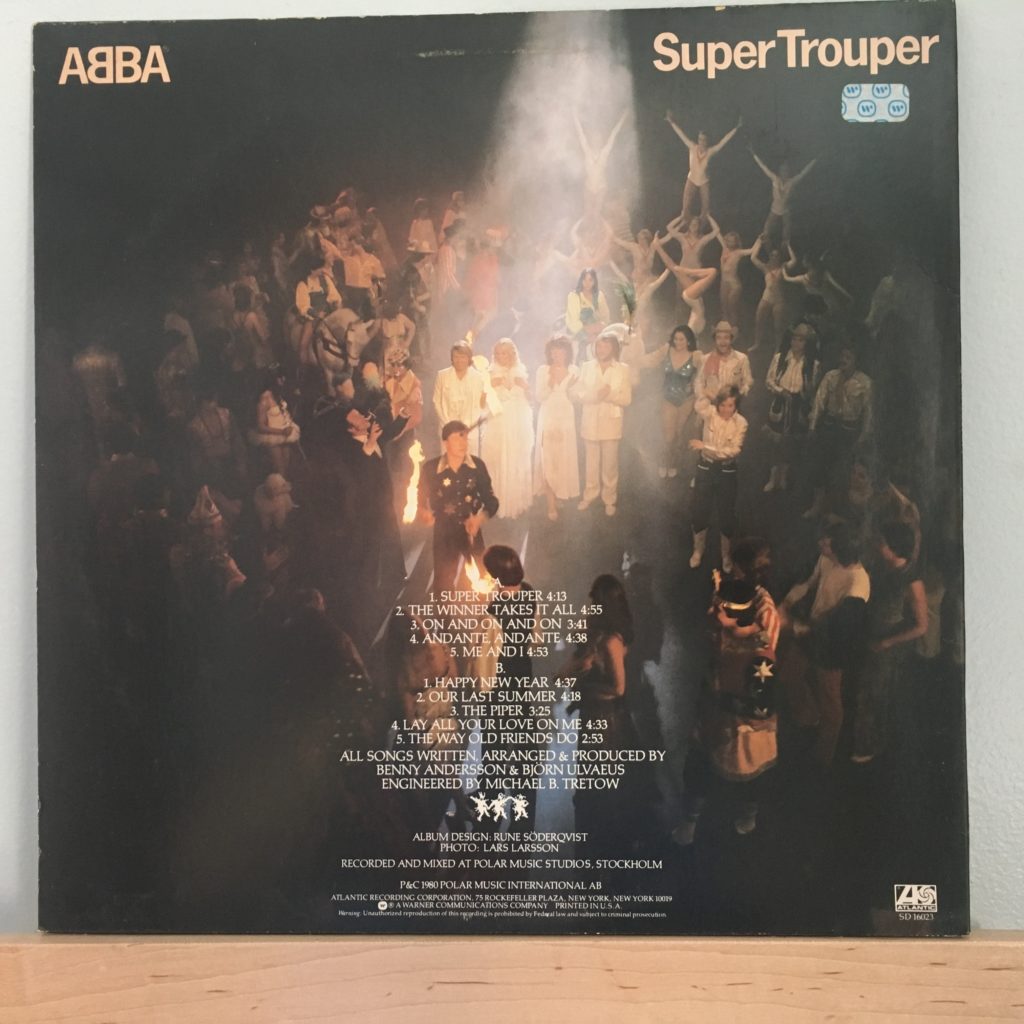 So when this new ABBA album came out in 1980, I was in no position to buy it. I'm not even sure I knew it came out, though certainly I heard the title, and "The Winner Takes It All" was a sizeable hit, but not something that made me go looking for a new ABBA album. Years and years later, when I heard the song "Happy New Year," I wondered what album it came from:
It's the end of a decade
In another ten years time
Who can say what we'll find
What lies waiting down the line
In the end of eighty-nine…
When I heard the reference to 1989, I was a little mystified that somehow I hadn't ever heard it before . . . but ABBA was not where my head was in 1980.
Luckily, I have a friend who sells records, and he has a wife who loves ABBA (and who wasn't a teen/20-something when I was, so doesn't have to have complicated feelings about them). So in her picks at his weekly sale, there was an ABBA album I'd never had and I was told it was good, so here it is. And, it is a really good album.