As a huge fan of ABC's "The Lexicon of Love," I was thoroughly pre-disposed to love "Beauty Stab," their sophomore effort that came just a year later in 1983. But for anyone who wanted more of the same, this wasn't that.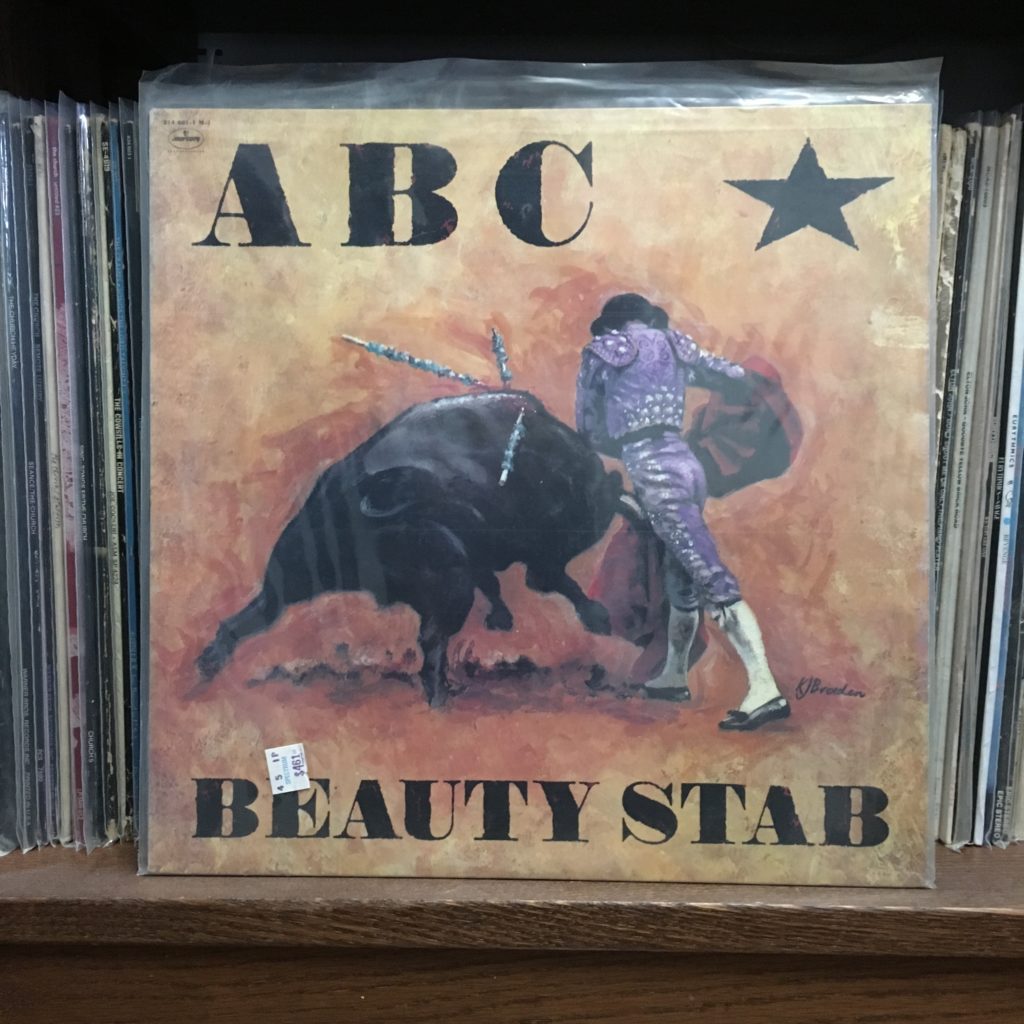 The painting of a bullfight on the cover is . . . well, it was on point when I was a young man discovering Hemingway and knew a tiny bit about bullfighting. But if that's the "Beauty Stab," well – that's a different kind of romance. It has nothing to do with the album, by the way.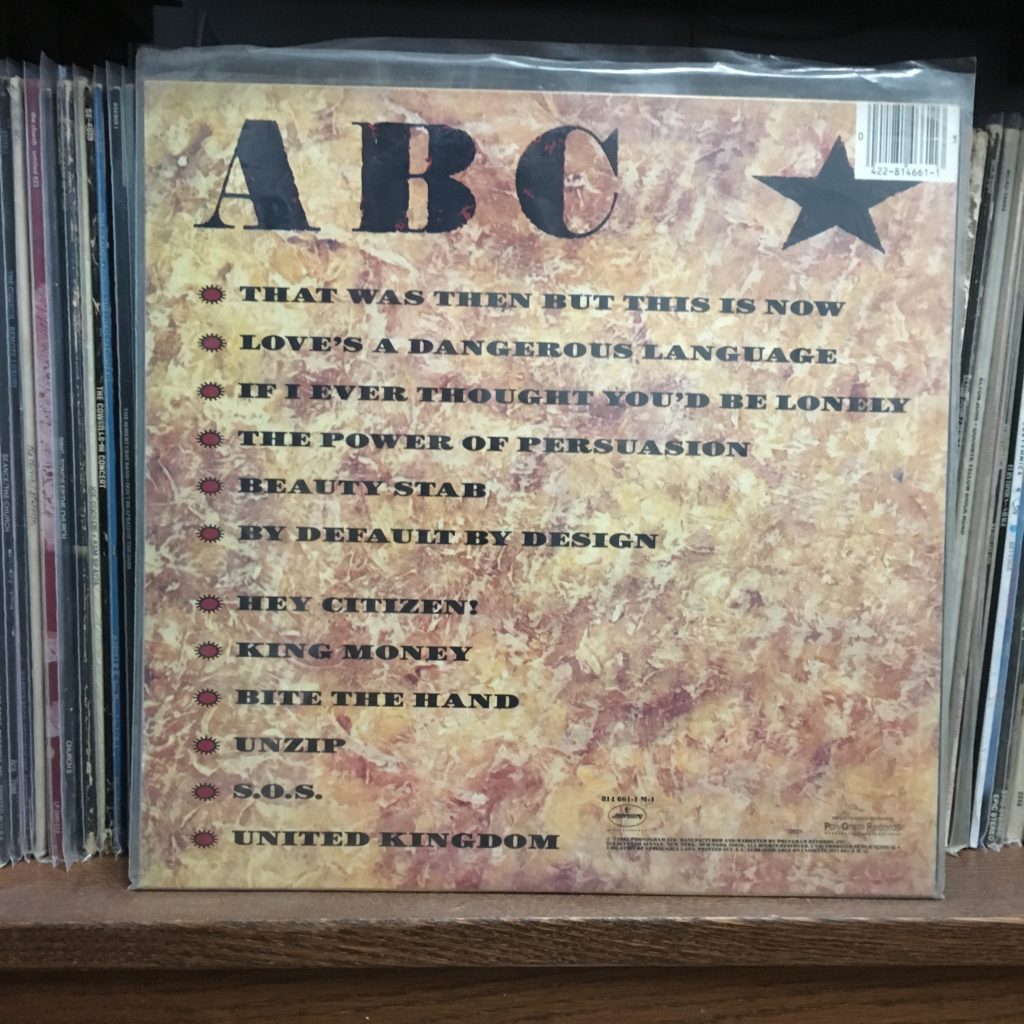 Lyrically, ABC was still quite clever. But instead of songs of the hopeless romantic, these were now songs of the Angry Young Men. Songs of love became songs of . . . politics? Ish? The big single, "That Was Then But This Is Now," contained lines like "Russia's should be baby-sitted / Americans enlisted." Possibly the best song on the album, in a sense, was "United Kingdom," which laments the state of the remnant of the empire, but that's not catchy hit material.
The band abandoned the orchestral sound that had been such a part of "Lexicon," and went in more for synth sounds and guitars. The music itself was less clever, a little less melodic, a lot more repetitive. Reviews noted that the songs never seemed to develop a hook or chorus, and that's true. Nothing jumps out like the treasures from "Lexicon" did. The songs are listenable, very '80s, not very necessary. "By Default, By Design" comes as close to the perfection of "Lexicon" as this album gets, and that's not all that close.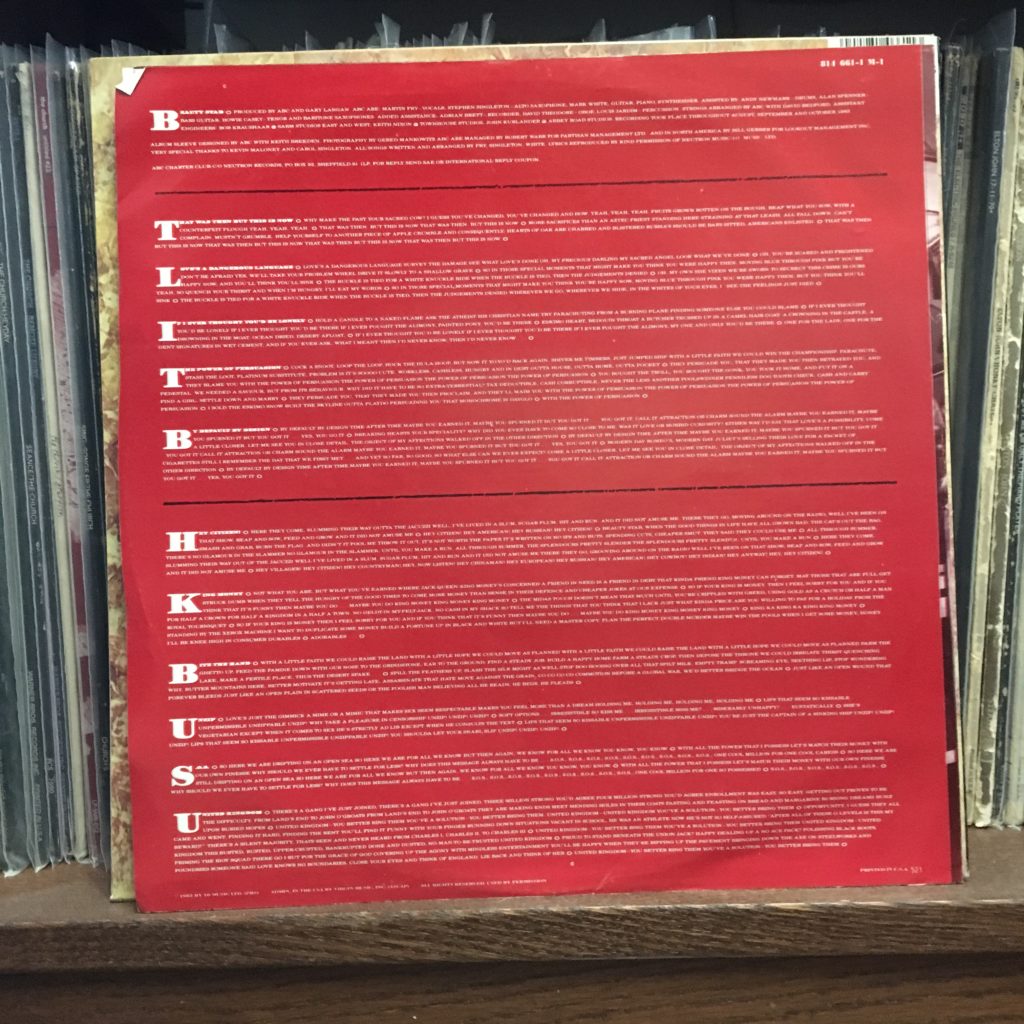 The printing of the sleeve was rather . . . optimistic about its ability register type with a color effect. It was not successful . . .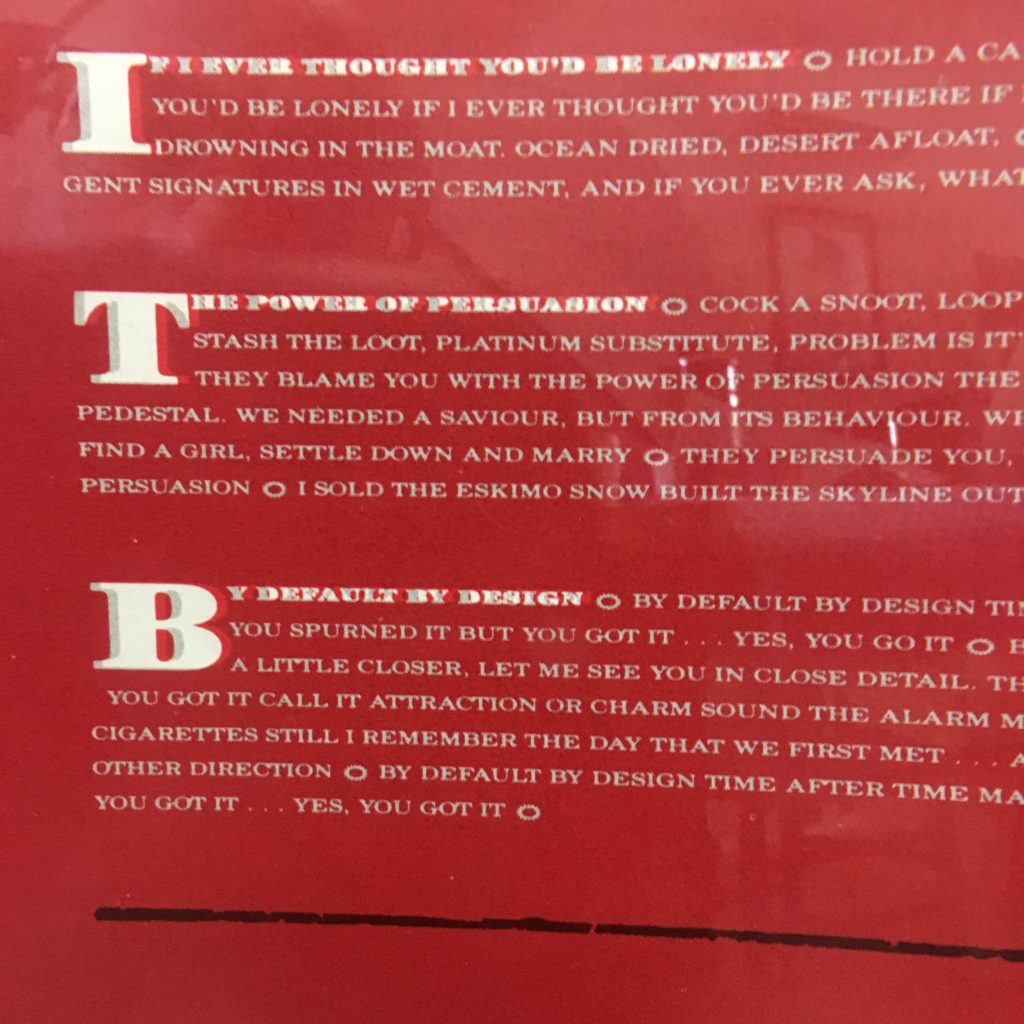 ABC That Was Then This Is Now 12″

ABC That Was Then This Is Now 12″ back
But in 1983, I was a fanboy, and I liked this album a lot more than I do now. Even then, I only picked up one 12" single from the album, for "That Was Then But This Is Now." Emblazoned across the bottom of the cover: "This record is exactly the same as the 7" version. The choice is yours." I appreciate the honesty. The flip side is called "Vertigo." I barely remember it. The cover, however, is beautiful.
Somehow, the sticker stuck all these years. $4.61 cents, brand new at Spectrum Records, the student store at Syracuse University.