Still doing this alphabetically — and we're still in ABC. Although "Beauty Stab" was a disappointing second album, it still did quite well on the charts, meaning a third album was likely. With another bit of personnel change but with Martin Fry and Mark White remaining as the core, the band put out "How to Be a Zillionaire" in 1985. If it was clear they weren't going to put out another bit of brilliance like "The Lexicon of Love," it was also clear that these songs were pretty good, much less of a downer than "Beauty Stab," and much catchier. The music, and the look of the album, couldn't have been more 1985, in the good way.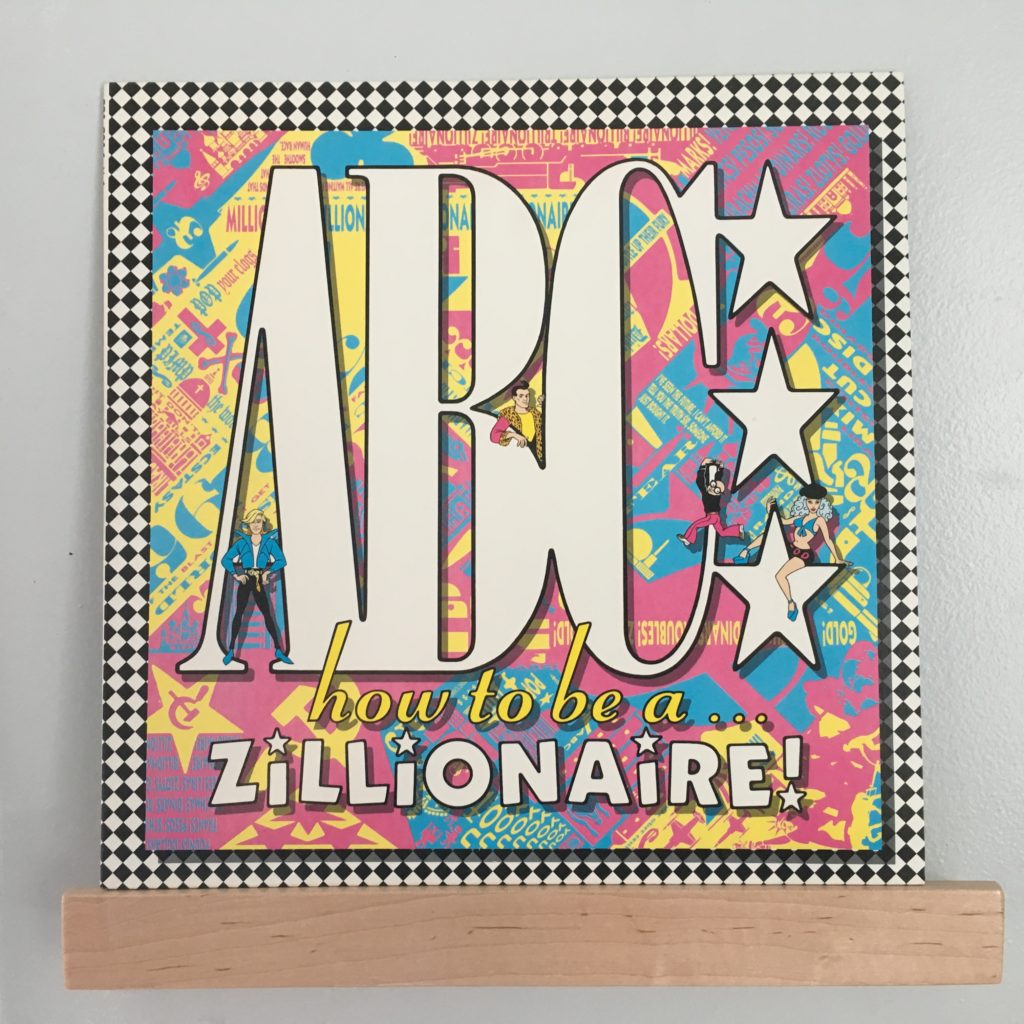 In fact, this album is a bit of a romp. "Fear of the World" opens with some of the vocal dazzlement we'd heard back on "Lexicon." "Be Near Me" is the romantic single, all synthy vibes and breathy vocals. "15 Storey Halo" is a funky dance confection. "(How to Be A) Millionaire" was a dance hit for its day. All the songs are poppy, fun and listenable. Fry's vocals remain great, White's skill with synthesizers is on full display. The other two band members pictured on the cover, David Yarritu and Eden, appear to be noticeable for one callout each in the song "A to Z." Otherwise, they don't seem to have had any actual involvement.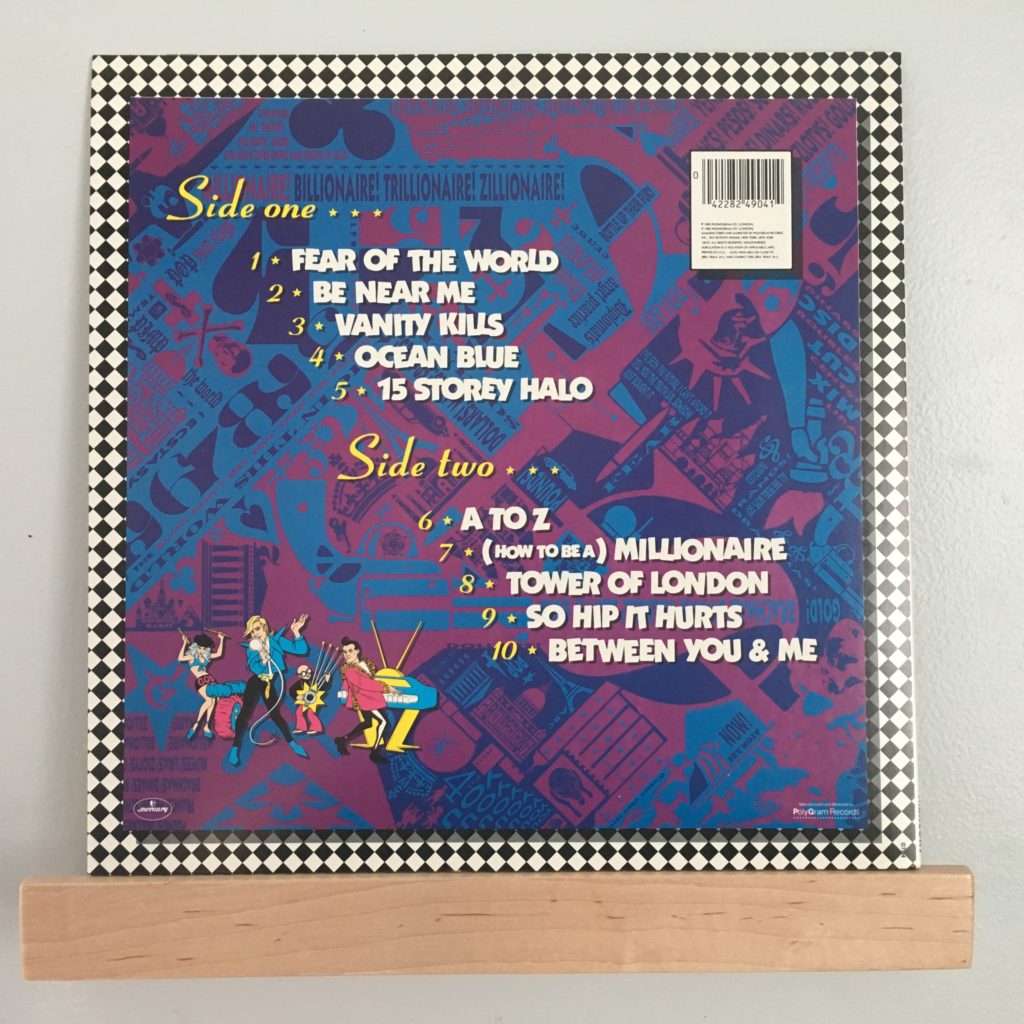 "The Lexicon of Love" came out in my final year of college, and is intimately tied in my memory with that last college apartment, living above a bodega on Marshall Street, and our first married apartment, a clean two-story townhouse style thing in Presidential Plaza (then a highly desirable place to live). "Zillionaire" is intimately tied to the two-story apartment we enjoyed in a renovated Victorian in the Hawley-Green district of Syracuse, where my love of music was probably not super appreciated by the neighbors. (In fairness to myself, I did try to keep it down!)
Listening to "Beauty Stab" again was a bit of a chore. Listening to "Zillionaire" again was more fun, and honestly, once I get "15 Storey Halo" or "Tower of London's" rhythms stuck in my head, they don't leave for days — and I've had a snippet of "Tower's" lyric in my head ever since it came out, ready to pop up anytime someone says something can't be undone:
"What's done cannot be undone, not here not in London
What's done can never be erased"
So there's that. This album definitely kept me as a major fan of ABC, and got a lot of play. At some point I picked it up in CD form as well, which had to have meant I was really into it at the time, because I never did much overlapping of CDs and LPs. I mostly reserved that for albums that were wrecked (much of my original '60s collection, bought very used), and "Zillionaire" definitely wasn't wrecked. Sounds very good still, in fact.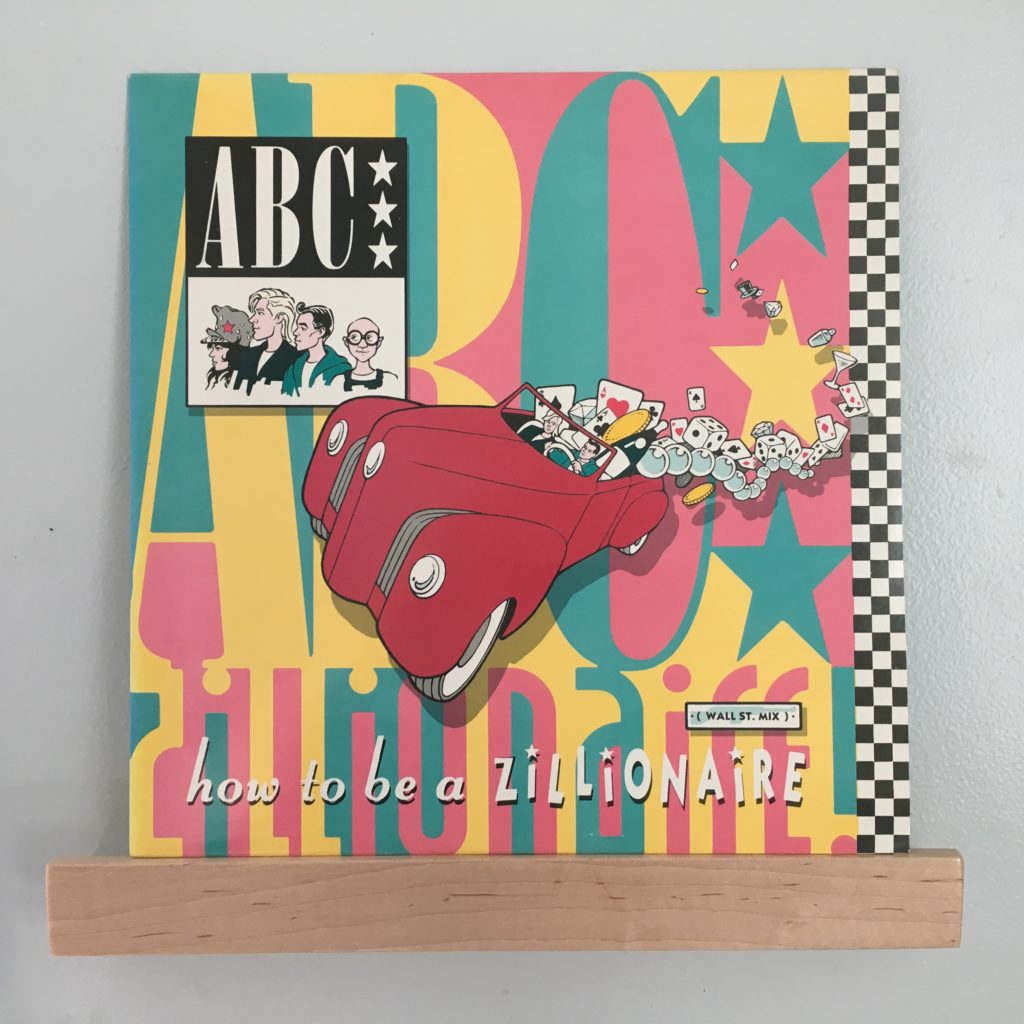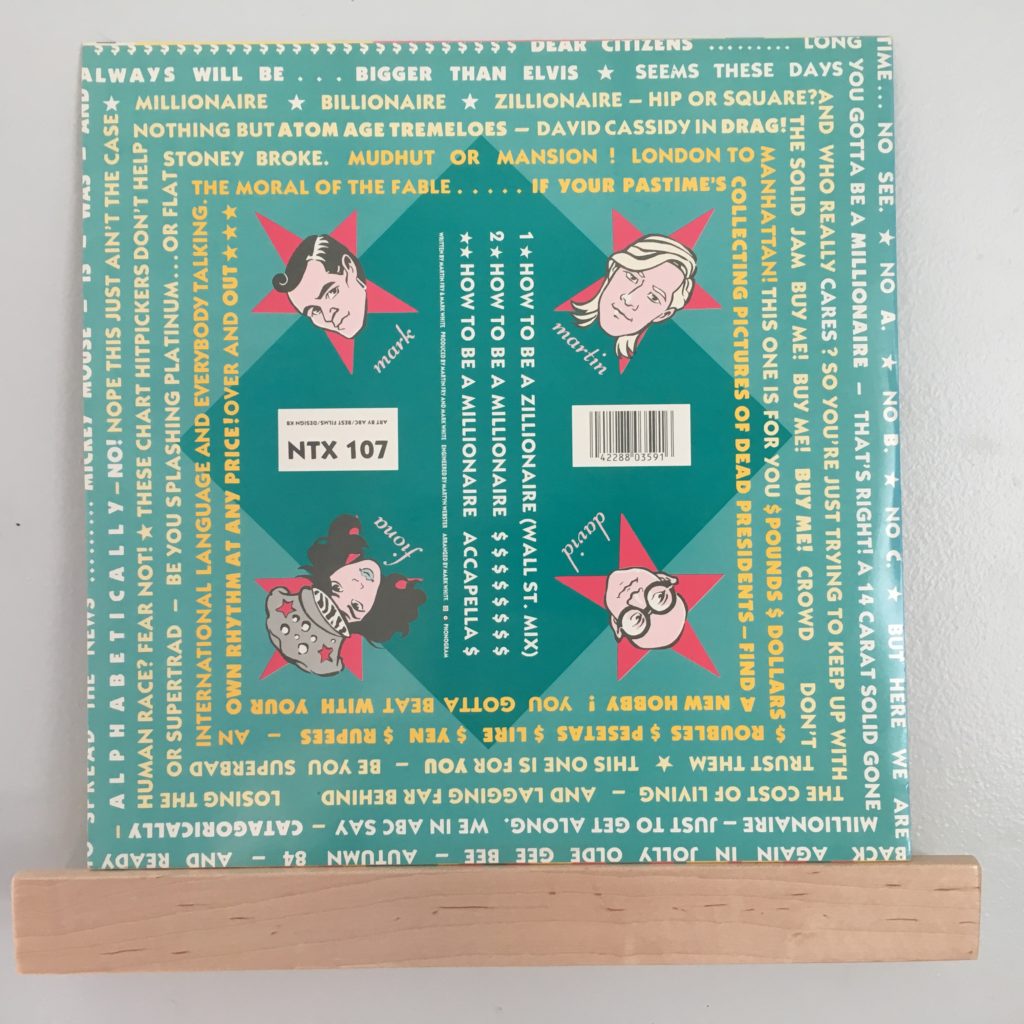 There were 12" remix singles for this one, too, and I happily paid for them for reasons I can't remember – pure fanboy glee, I suppose. There's the "How to Be A Zillionaire (Wall St. Mix)," backed with several other mixes of Zillionaire/Millionaire that weren't in any way necessary. This was released in 1984, ahead of the album, so it's entirely possible I bought the single first in anticipation of the album.
I've also got the 12" for "Be Near Me (Munich Disco Mix), which was backed with "A to Z" from the album, and "What's Your Destination," which I don't remember and, to this point, haven't bothered to listen to to find out. If I'd loved it then, it would have shown up on a mixtape, so chances are it's nothing I need to hear again. Pretty much every B-side that I liked ended up on a mixtape at some point. Lots of B-sides I didn't like, too.