You won't get rich selling blues records, sadly, so I'm not sure if I'll be able to prevail on Forever Changes to have another blues day at his currently monthly popup store, but I did my best to make it worth his while when he held one a couple of months back, and this is an absolute gem I picked up that day.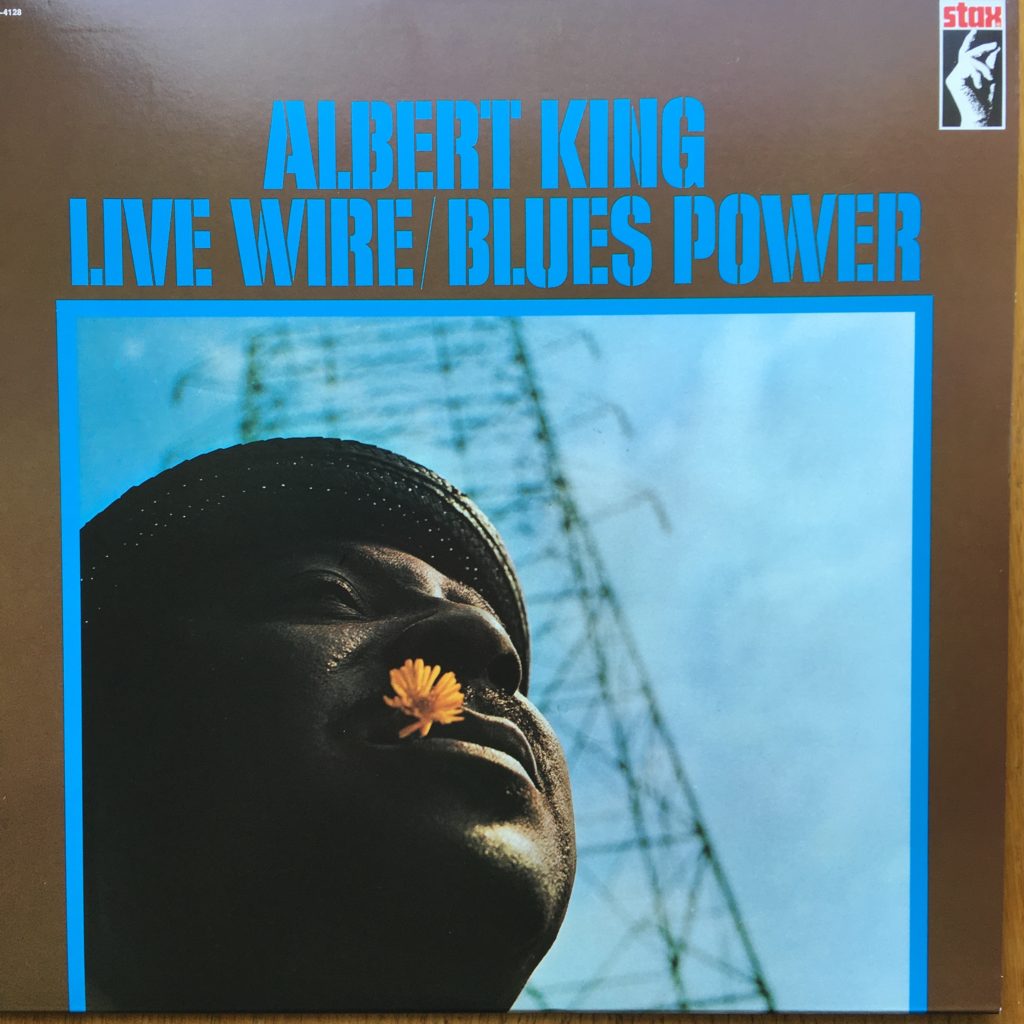 I best know Albert King from his contributions to The Stax-Volt Complete Singles collection, where he was represented by "Laundromat Blues," "Crosscut Saw," and, of course, "Born Under A Bad Sign," among others. But I didn't have any stand-alone Albert King albums until last year (see the next post).
This is another just amazing live album from 1968 at the Fillmore Auditorium in San Francisco. Where most live albums from the '60s and '70s are a mixed bag, production-wise, it seems like nearly everything recorded at the Fillmore is nothing less than spectacular, and this is no exception. Short at around 20 minutes a side and only six songs, it is nevertheless just a stunning example of the electric blues, and King was just a master of the form.
This is a reissue, though not a fancy one – no extra color or weight – and still the music just shines on fresh vinyl.