This one is being written after I've already finished with the A's in my collection; I just picked it up in February.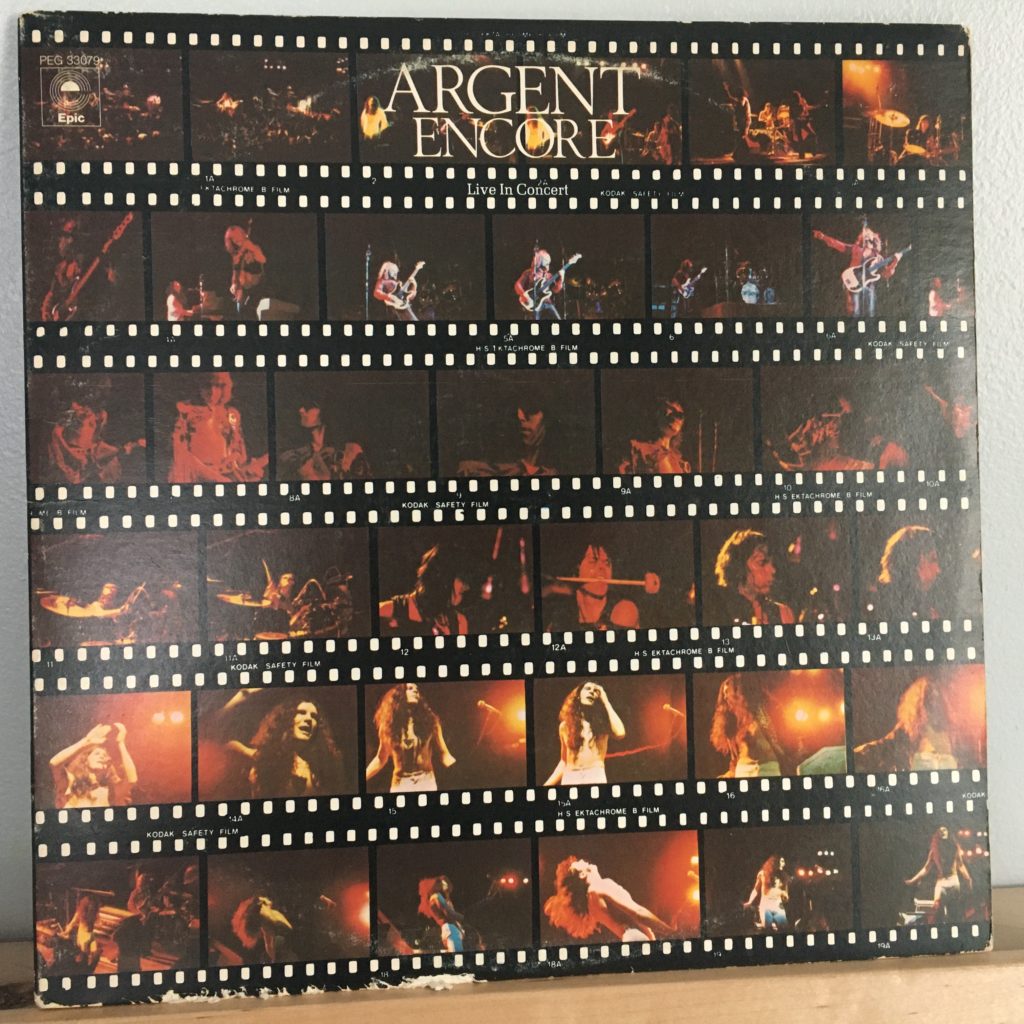 I cannot overstate my love of The Zombies, and of course Rod Argent's keyboards and some of his songs were central to "Odyssey and Oracle," one of my absolute top 5 albums of all time. When he went out with his own band, called Argent, they had what monster hit with "Hold Your Head Up," which was certainly seared into my teenage brain as quality music. I experienced Argent in real time, but didn't discover The Zombies until my college years, but I didn't ever buy any Argent records, while the Zombies never left my rotation.
I have a real affection for live records, and thought, well, I'll expand my horizons. It's Argent, it has an 11 minute long version of "Hold Your Head Up," it's probably a fun jam, and for a couple of dollars I'll give it a try.
People: I do not like prog rock. I just don't. I can handle jams, but I need them to come home to a point eventually. And I need them not to be so leaden. And virtuosity for virtuosity's sake, in any form of music, turns me off. To me, 80% of prog is "hey, look how many notes I can play, over a deadly dull rhythm." Add to that, the live recording on this is sub-stunning.
So, out of the many, many records I bought on that single day's record crawl back in February 2020, I can say that I could have done without this one. I've tried it a couple of times, and maybe there's a track of two that I'd bother to digitize so I can get at them from time to time, but this falls under the category of Not My Thing. Ah, well.