One more Atlantic Records compilation. This one was released in 1985, ahead of the last two that I talked about, so I guess I need to reorder my albums on the shelf. Instead of pure blues, this is an amazing collection of rhythm and blues from 1966-1969, possibly the absolute peak years for Atlantic and its Stax/Volt subsidiary.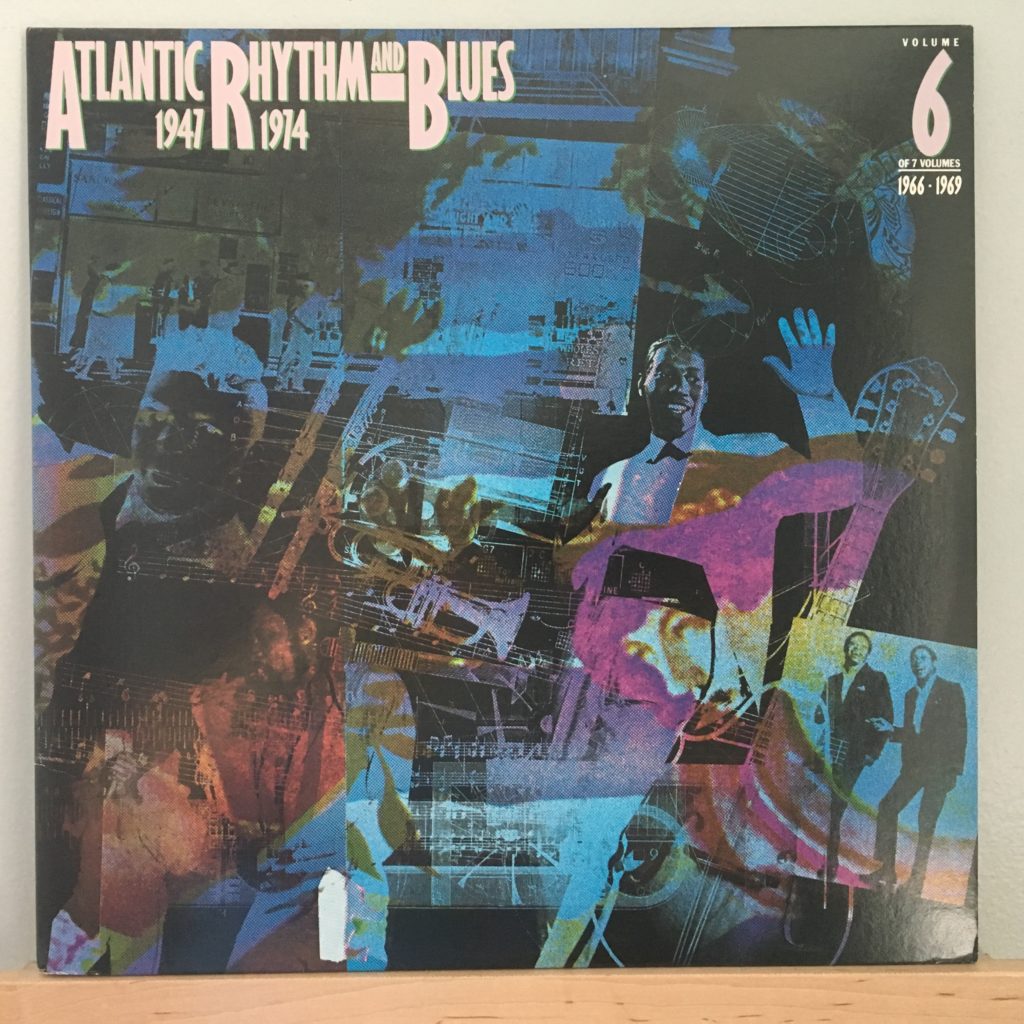 Where the blues collections were filled with artists and songs I didn't know, you'd have to be from another planet to not know most of the songs on this collection. It doesn't matter — these are rhythm and blues hits that absolutely defined those years. Wilson Pickett, Sam and Dave, Otis Redding, Aretha Franklin, Joe Tex, Booker T and the MGs, Archie Bell and the Drells, and more. It seems impossible that one label could have such an incredible array of successful artists in a single genre. In fact, most of them were on Stax/Volt Records, which had a long-standing distribution deal with Atlantic that ended about in the middle of this compilation's time period, so this is a mix of Stax and Atlantic artists, and it's still amazing that this many greats could be on those two labels.
If you could only own one rhythm and blues album from the late '60s, this incredible collection would have to be the one. But it's only one volume out of eight, and the others just have to be amazing. Why don't I have more?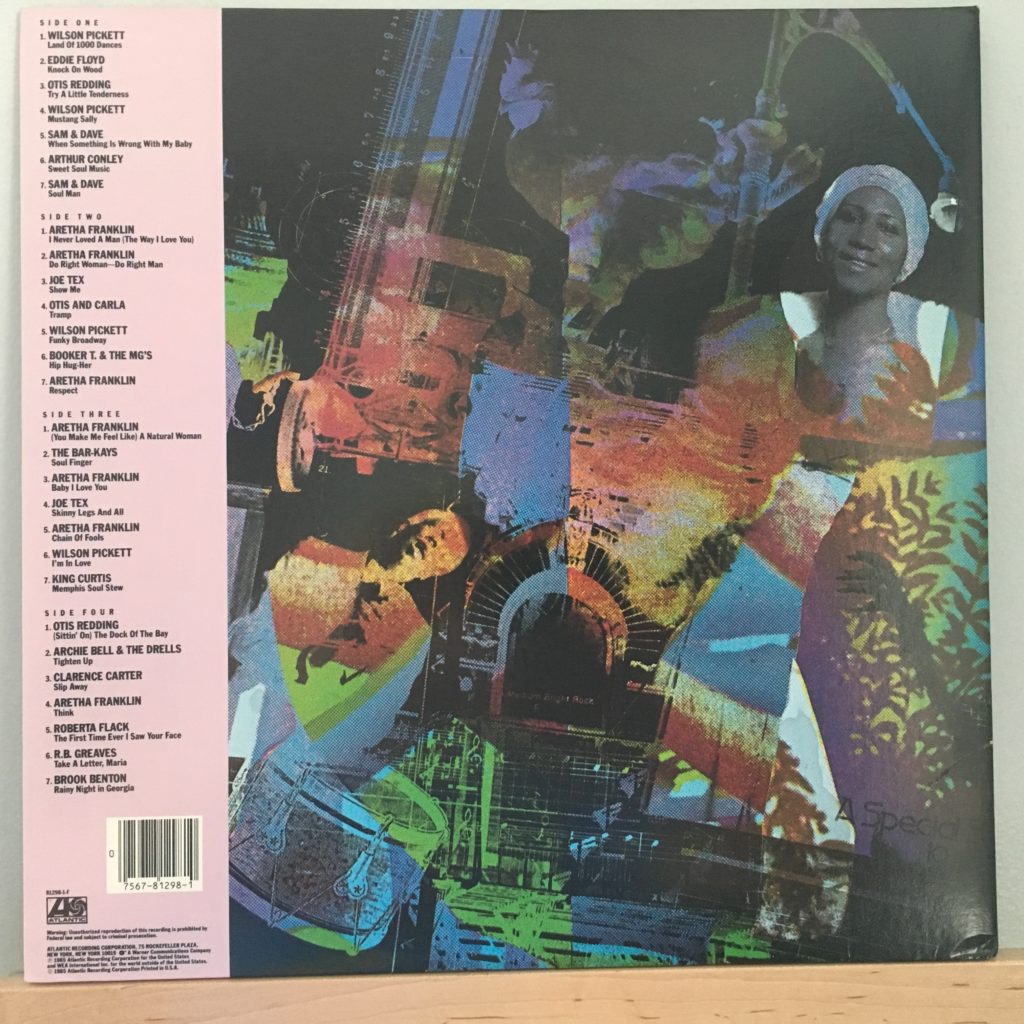 First, I'm not sure I ever saw another volume. This entire collection appears to have been dropped in 1985, so maybe all the records were in the stores then, but I don't think I've run across one again. If I did, I'd pick it up. But what likely kept me from buying more at the time was that I made the investment in the absolutely huge 9-CD complete collection of Stax/Volt singles that was released in 1991. Every single from 1959-1968 — everything by Rufus Thomas, everything by Otis Redding, everything by Booker T., everything by a whole lot of perfectly good singers and groups you've never heard of. It's a lot of the Stax sound, even for someone who absolutely loves the Stax sound. And by the time that came out in 1991, I was pretty done with LPs, and probably not interested in any overlap with the CD collection.
As with the blues collections, the liner notes are extraordinary: concise, informative and interesting.