Sorta like Fanny, Betty Davis is one of those legendary artists I had never heard of. A couple of years back, there was suddenly attention to her, with a 2017 documentary, "Betty: They Say I'm Different." All I knew at the time was that it was about a woman who had been Miles Davis's wife and muse, and a musician in her own right. Assuming it was jazz, I paid it no more attention. Then I heard she was actually a serious queen of funk, which intrigued me — the muse for one of the most innovative jazz musicians of all time wrote funk? She did.
Oh boy, did she.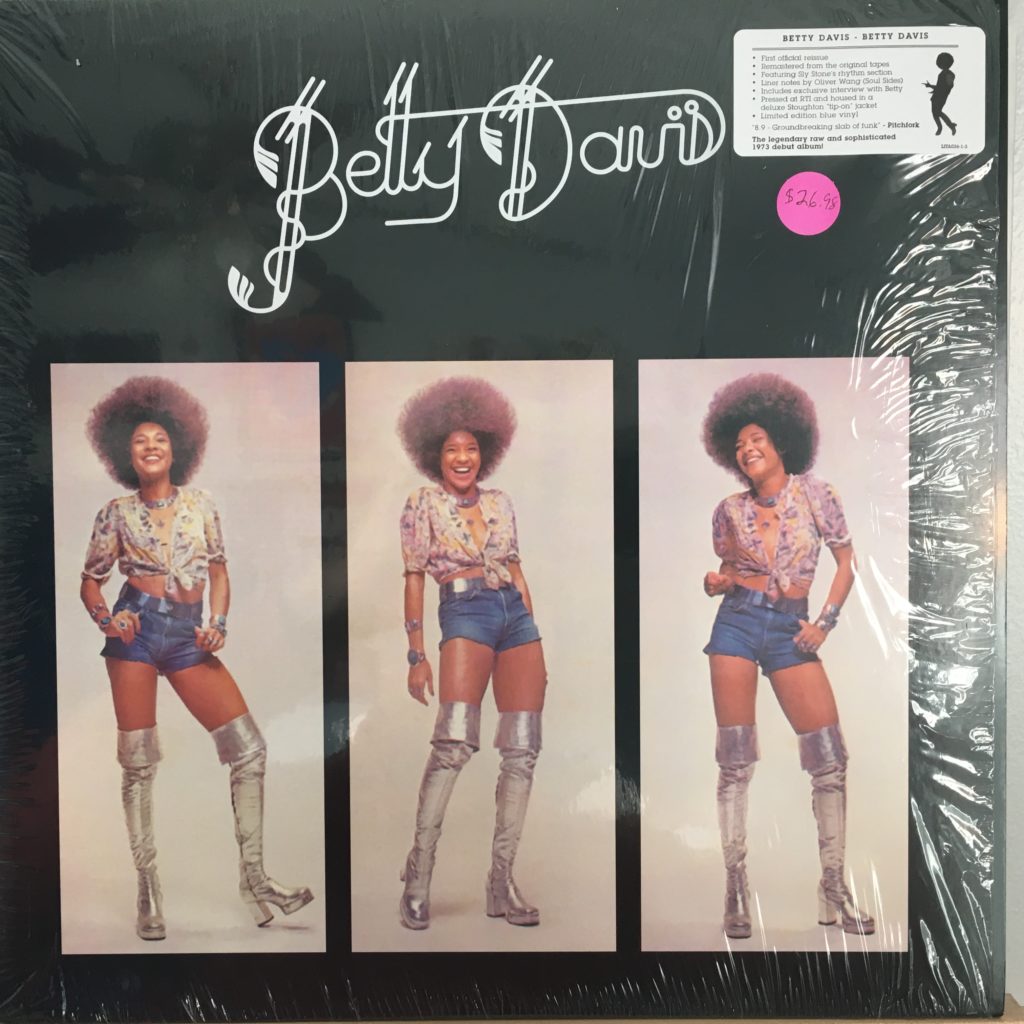 So, before all this pandemic stuff, I used to while away at least part of my Saturday mornings at a pop-up record shop here in Phoenixville called Forever Changes. That my friend runs it is purely coincidental, or a bonus, because I would probably be spending my time there even if he didn't. But he does, so it was a delightful way to spend a Saturday morning, getting coffee at the cafe next door and browsing his latest offerings. That of course, came to a halt when everything came to a halt, and it was only this month that he felt comfortable reopening in a new location (our favorite coffeehouse/concert venue, Steel City). And when he posted his upcoming selections on Instagram, the Betty Davis record stood out at me, and I gave it some more thought.
First, it turned out Larry Graham, of Sly and the Family Stone, of Graham Central Station, is all over it. Sly's drummer, Greg Errico, is all over it. The Pointer Sisters are on two of the tracks. And I'd had the chance to listen to a couple of tracks and thought this stuff was out there. So I grabbed a copy, brought it home to play, and immediately regretted not grabbing her other record at the same time. Because, wow. This is wild . . . raw, sexy, strong-ass '70s funk. They say she's different? They're right.
I highly recommend the documentary, by the way, which I believe is currently on Amazon Prime. Betty Davis was a force of nature, but only for a brief while, then she completely stepped away from the business. Whatever happened, she broke it off completely. There's a poignant scene in the doc where her old band gets together to call her up, not having heard from her in decades. All is well and jovial until one of them asks her what happened . . . and it's pretty clear that she's ready to break off the call. It's just not a question she was interested in answering, at least not in that way. So whatever happened, that was hers, but this music she created, it still lives on. This is a gorgeous new remaster, with extensive liner notes telling her story, and the sound is SO good. 1973 and it still sounds forward today. And yes, I will be getting her second record when Forever Changes is open again in a week or two.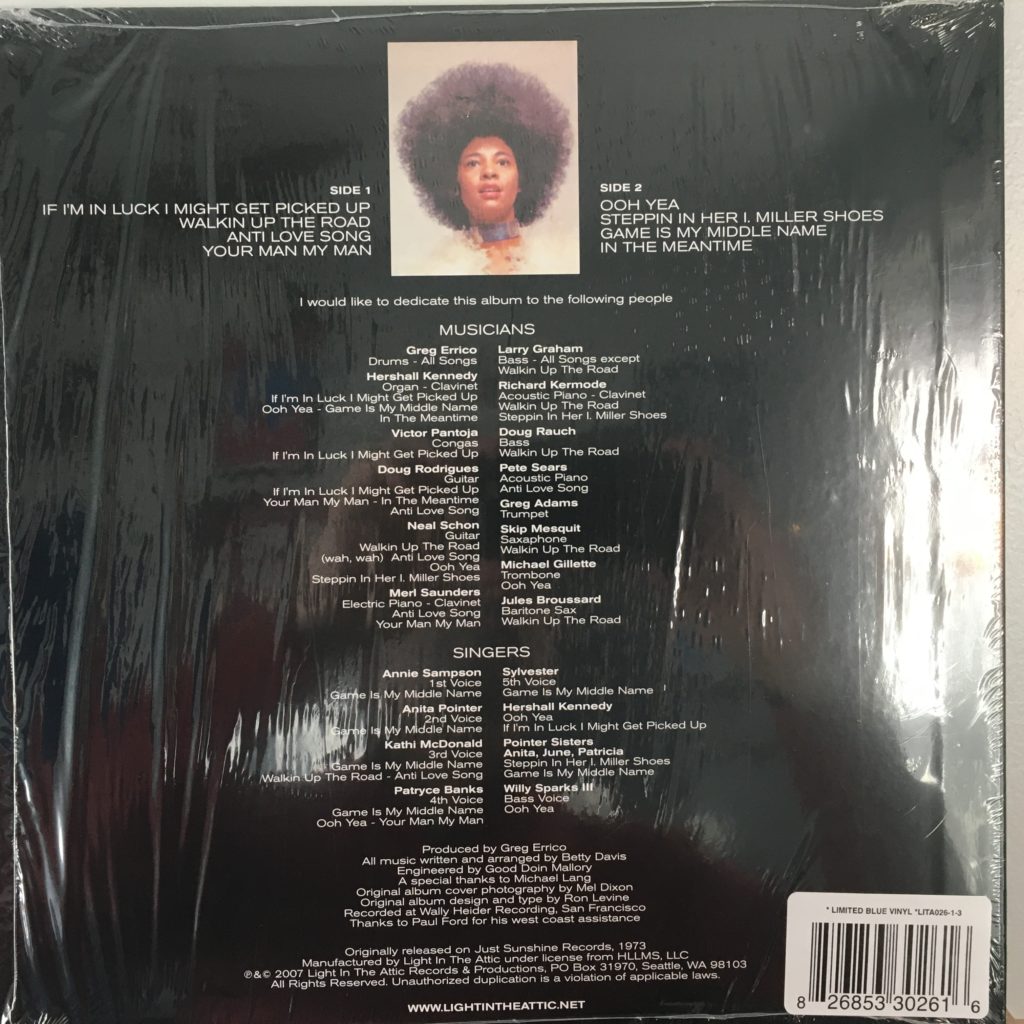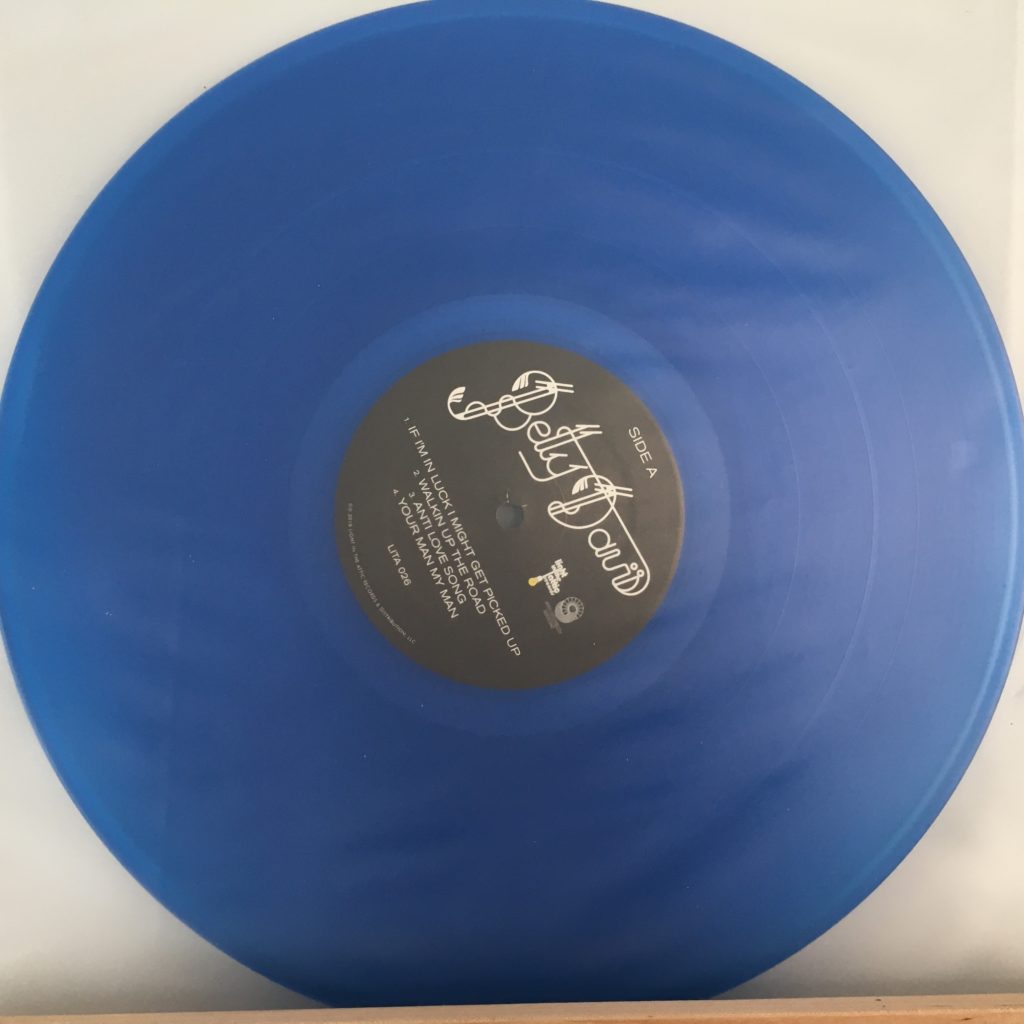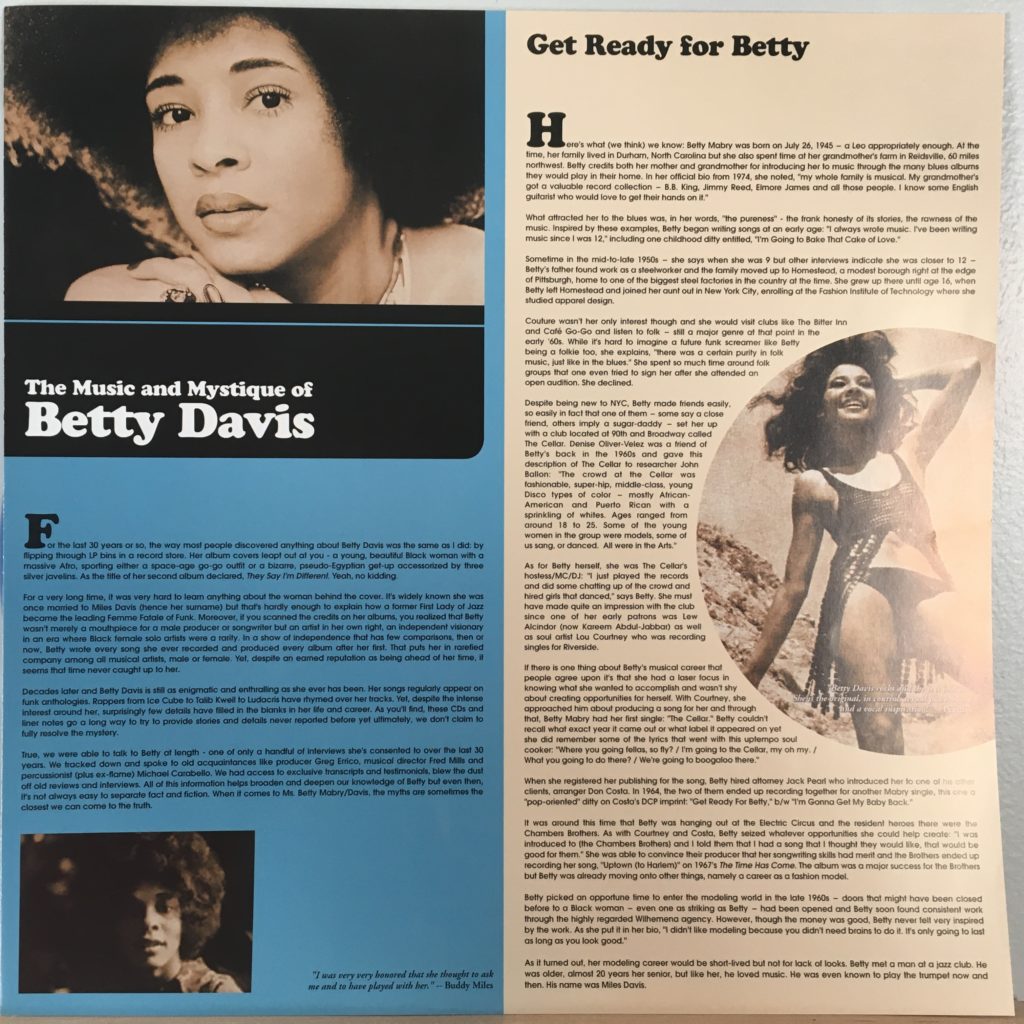 originally published 11-27-20