Another one being inserted out of alphabetical order because I insist on buying more vinyl.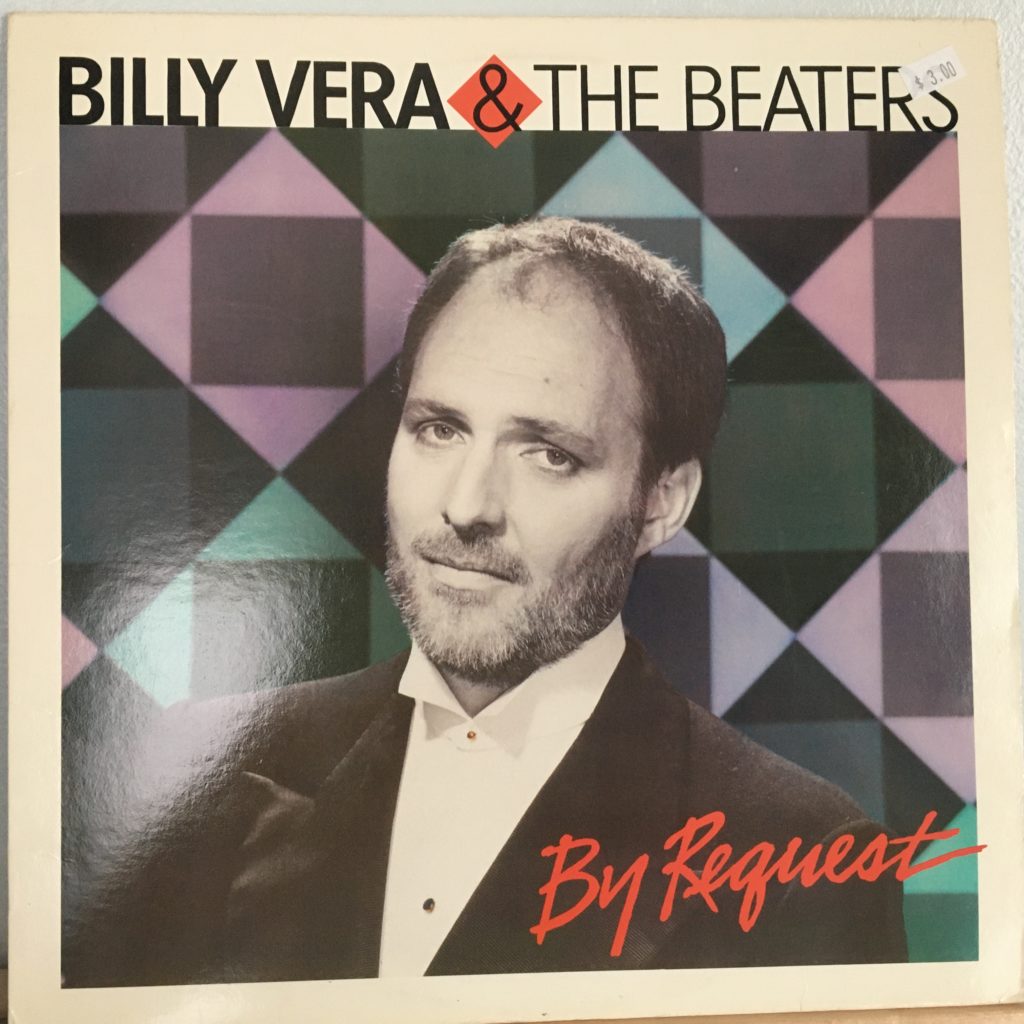 It's often the case that there are artists out there whose names I have heard dozens, hundreds, perhaps thousands of times, and yet I have zero idea who they are or what they sound like. That's certainly the case with a lot of modern acts, and I'm okay with not knowing, most of the time. There's a lot. But Billy Vera was a name from my heyday of musical infatuation, who released two albums in 1981 and 1982 that were certainly in the atmosphere but I couldn't have said the first thing about what they were about, or have named a single song.
Then I found this in the bargain bin during our record crawl this February, at the Rock Shop in King of Prussia, and my attitude that day was "try new things." By "new," I meant 32 years old and fairly certain to be in my lane, given that this release was put out by Rhino. Friends on the crawl gave it a thumbs up, so I brought it home. And you know what? Fun record. Got to "At This Moment" and had the "Oh, that song" reaction. Yes, I remember this. Turns out it had been released as a single in 1981, reaching #39, and then was reissued in 1987, following its use in the TV show "Family Ties," and went to #1, and Billy Vera, whose first recording had been in 1962, became an overnight sensation.
This "best of" is primarily a reissue of a 1981 album that was recorded live, and has a fun vibe. Discogs has a tough time nailing down a genre to describe it, and so do I — sorta white rhythm 'n' blues with a bit of a funky keys and horns feeling, and pedal steel on the side. It's a good record to put on when I'm just looking for something different, a little bit of jump music to do the dishes to. Definitely worth $3.
And yes, I have decided that this is being filed under B. I would look for it under Billy Vera, I would look for it under Beaters. I would never look for it under Vera. B it is.