There have been a number of artists that I have had antipathy toward over the years, sometimes because of them, sometimes because of their fans, sometimes both. So: Eric Clapton. I came of age in the '70s and early '80s, when that "Clapton is God" nonsense was still going around, when "Layla" coming on the jukebox in a bar was treated like the second coming, when his cover of J.J. Cale's "Cocaine" (which I truly don't like) was as completely misunderstood as his later "Wonderful Tonight." That people who were ostensibly so into their guitar hero took his 1977 hit as pro-drugs, or thought "Wonderful Tonight" from the same album was a song to be played at weddings just showed me they weren't paying any attention. It was just "Clapton = good."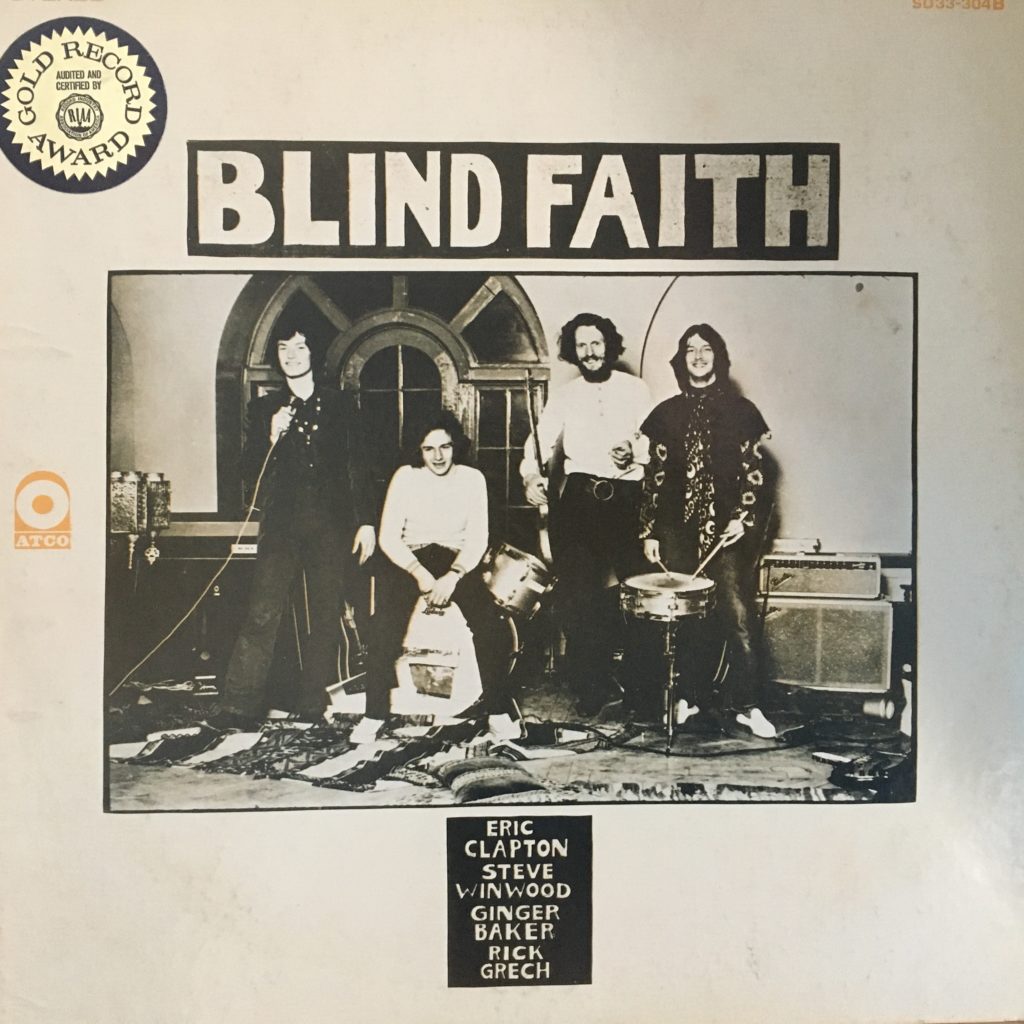 I was a huge fan of The Yardbirds (years after they had broken up), but didn't view him as the star of that sound, necessarily (and they managed without him). I loved – loved – Cream, but viewed that band as more than the sum of its parts, and again, it wasn't Clapton that made me love Cream. And any number of other bands that he was in . . . well, sometimes I just wasn't that interested because the hype or the story was always that it involved Clapton, and he didn't interest me that much.
Add Steve Winwood to the list of artists who didn't interest me that much. Something about his voice I find generally grating, and his solo hits from the '80s I found downright annoying. It's not his fault, it doesn't make him bad, it just means I don't care. (Sometimes people can't seem to make that distinction – just because I don't like an artist doesn't mean they're bad. It just means I don't like them. Can't like everybody.) It wasn't until I heard Zevon cover "Back in the High Life Again" that I discovered that that Winwood song is actually quite excellent and beautiful.
So put two artists I sorta don't care that much about together into a super group, and yes, I'm probably gonna ignore it. And that's Blind Faith (plus Ginger Baker and Ric Grech). Over the years, of course, I heard some of the tracks, particularly "Can't Find My Way Home," and I liked it just fine. It has been covered many times, and YouTube has frequently presented me with Rachael Price from Lake Street Dive's version, which I will listen to every single time it's offered, and maybe it was that that started to open me to the idea. Maybe it was my purchase last year of Delaney & Bonnie & Friends, Clapton's gig after Blind Faith, that opened me to it. Maybe I'm just nostalgic for parts of the '70s that I walled myself off from for many years. Who knows? But last week when I was at Forever Changes' pop-up record shop, he had Blind Faith in the bins, and I decided I had avoided this long enough.
And of course, it's great. Nearly all the vocals are Winwood, and they're fine. I mean, yes, you have to be down for Ginger Baker giving himself a 15 minute song, and for a Buddy Holly cover ("Well All Right," sung by Clapton) that is adequate. But otherwise it's big '70s supergroup blues bluster (it came out in 1969, but still), and that's just fine with me. There's a reason this album is still sought after decades later.