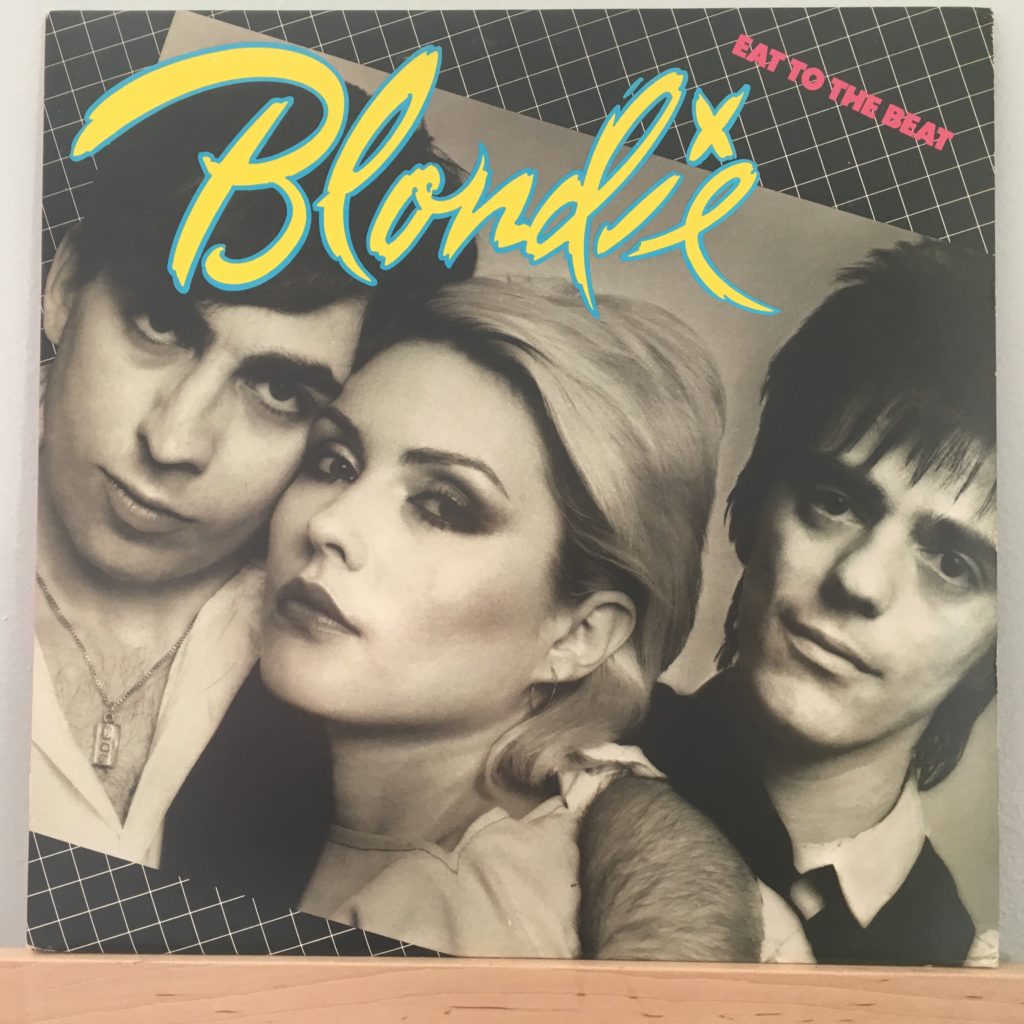 I guess I've always thought of this as a seriously lesser Blondie album. Released in October 1979, its first single was "Dreaming," one of the absolute best Blondie songs and one of my favorite songs of that whole era. That's also the opening track, so it opens super strong but doesn't keep up from there. "The Hardest Part" seems like it wants to be a "Detroit 442" for truckers, which … just, no. "Union City Blue" is dreamy, and "Shayla" is good. I could have done without "Eat to the Beat," inexplicably the title track," but "Accidents Never Happen" is solid. And the second side starts out with "Die Young Stay Pretty," a great anthem for the time, then "Slow Motion" and "Atomic," both quite listenable. The last three songs? I played them not half an hour ago and I still can't remember them. So, perhaps I've answered why I thought of this as a lesser Blondie album. I don't not like it, but it has about four real strong songs. It went platinum anyway, and hit #17 in the US.
I actually didn't get this until 1981 or '82. "Dreaming" was the only single that got much airplay, not a good sign after a huge success like "Parallel Lines" had been. I fell in love with "Dreaming" at that time, and gave that, "Die Young Stay Pretty" and "Atomic" some space on my mixtapes, but otherwise, this never got the play the previous three albums in their discography did. And after three and a half good-to-great albums, Blondie kinda fell off a cliff.
That's not a knock, by the way. Four albums in just over three years is a hell of a pace – one that wasn't atypical then, but certainly not one that guaranteed quality.
As a side note, Blondie's version of David Bowie's "Heroes" is widely acknowledged as a great rendition – but while it made the B side of the single for "Atomic," it wasn't included on the album. That's a shame, because it's a great recording and would have really made this a stronger album.