Blotto's next release was another EP, 1980's "Across and Down," which had the clever conceit of an album cover that was a real crossword puzzle. They'd already lost Blanche by this time, so no songs that required a girl singer. I was that obnoxious fanboy who went up to Bowtie during a break in a show at Syracuse's Slide Inn — a sometime disco which did, indeed, have a slide as a possible entrance, though I never saw it actually allowed to operate — and asked what happened to Blanche. His reply: "She just couldn't hack the rock 'n' roll lifestyle." (I think I probably deserved a snarkier answer, and he let me off light.) This record has the distinction of having been at least partly recorded at Albany High School (someone probably knows what happened).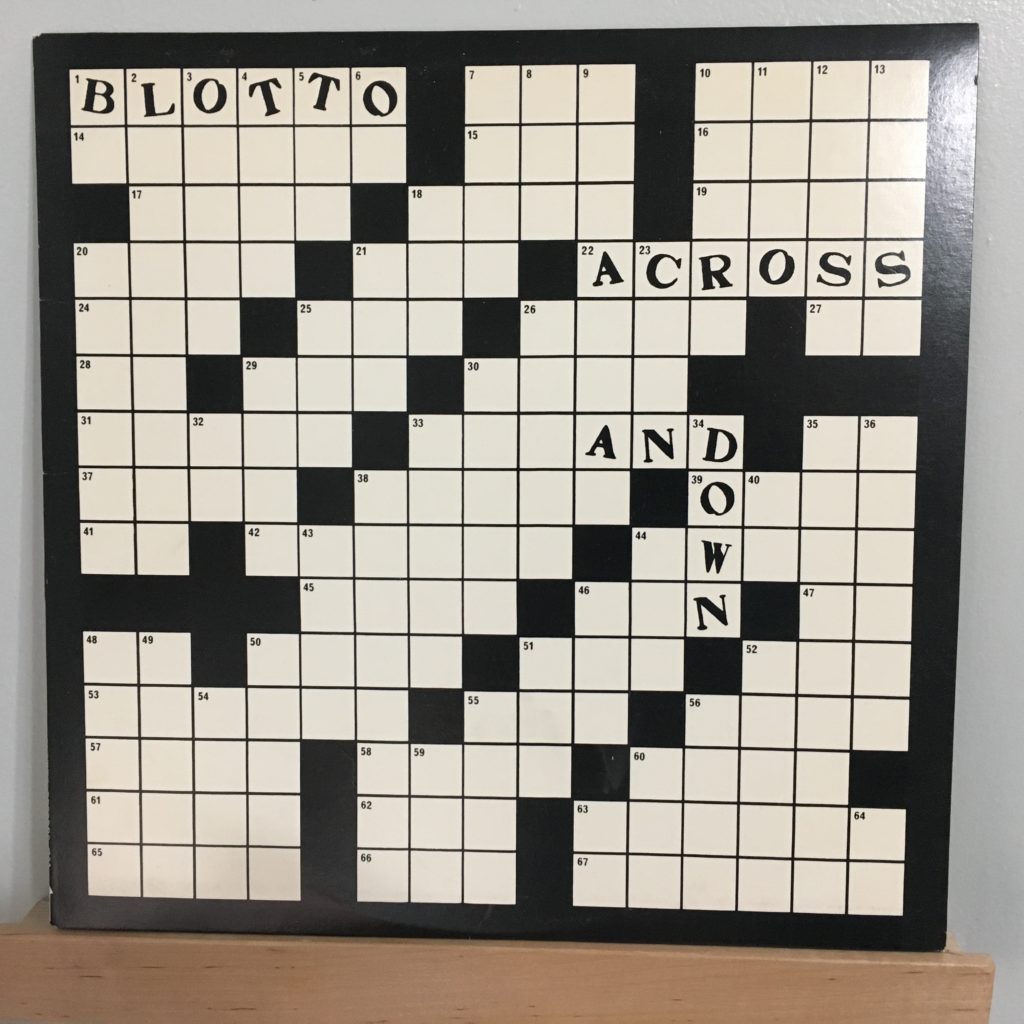 This one's more of a mix of novelty and straight-ahead new wave/pop-rock. "Gimme the Girl" and "H.S.H" (which stands for High School Honey, and it was very common at the time for guys in their 20s and beyond to sing about high school girls and we all thought it was normal). "She's Got a Big Boyfriend" is pure novelty, fun but nothing brilliant.
But "My Baby's The Star of a Driver's Ed Movie" is, truly, one of the greatest novelty songs of all time. It combines the sensibilities of '50s/'60s death rock (think "Teen Angel" or "Tell Laura I Love Her") with a punk-pop attitude — "She'll always be my teenage queen / up there on the portable screen." God, this song is good, and again shows how musically talented Blotto was.
I know I got this when it came out, and immediately fell in love with "Driver's Ed Movie," but don't recall where I bought it.