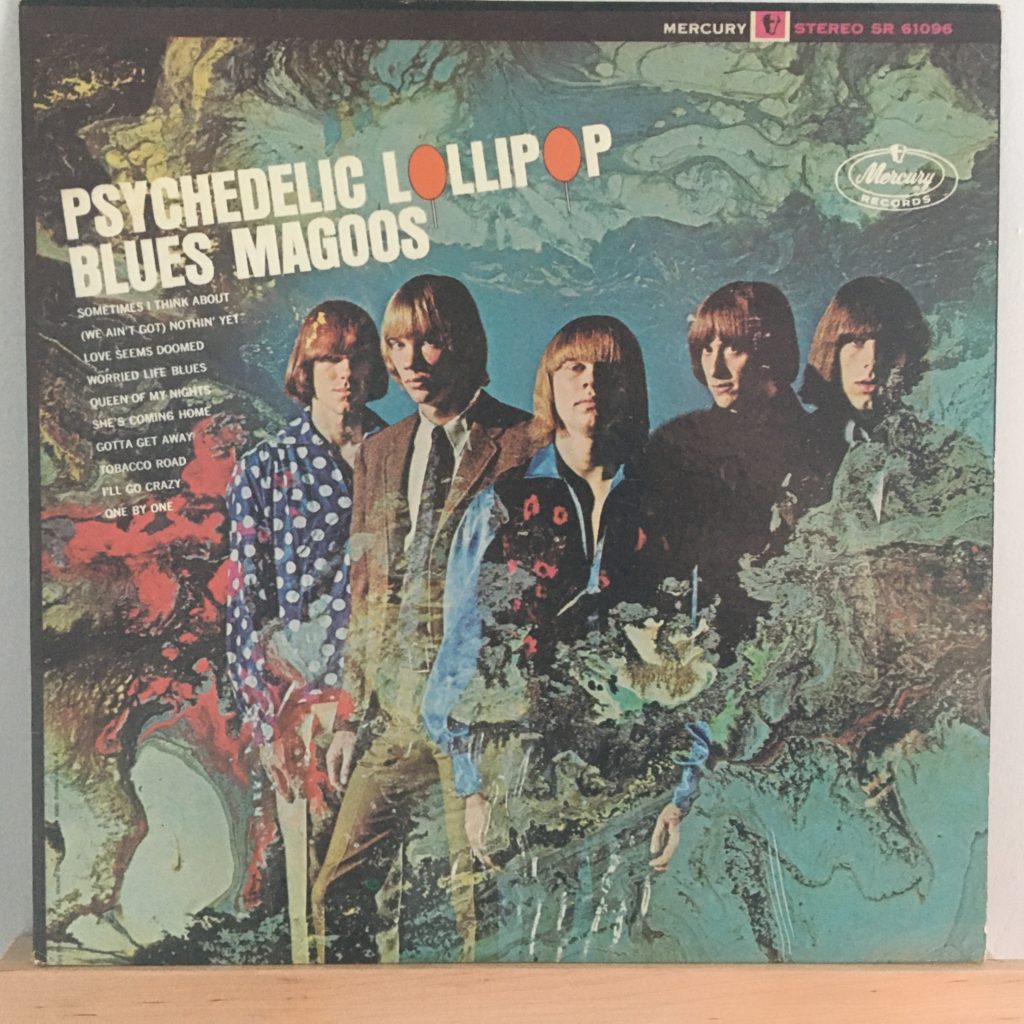 Somehow I got through an intense period of '60s rock/British Invasion/rhythm 'n' blues/psychedelic fandom without ever buying a Blues Magoos record. I've got The Beau Brummels and the Standells and The Barbarians and The Electric Prunes and just about everything in that vicinity — yet I never got a Blues Magoos record. While there's nothing to not like about "(We Ain't Got) Nothin' Yet," it's also a song that didn't sound that different from dozens of others I already had by other groups, and despite the name of the album, "Psychedelic Lollipop" didn't seem like it was especially psychedelic. So I passed this by in the used record bins dozens of times.
Until our record store crawl this past February (2020), when a pretty clean copy of this crawled into my hand and posed the question of exactly why I didn't own a copy. I mean, why would I not? You could hardly construct an album more like the heart of my collection, complete with covers of James Brown's "I'll Go Crazy" and Big Maceo Merriweather's "Worried Life Blues." I started to wonder exactly who I thought I was, not owning this. Was I too good for it? So I finally gave in and now it's in my collection, where it probably always belonged.
It's fine, by the way. Not revelatory, very much of its time, and I could absolutely do without this or any other version of "Tobacco Road." When you've got a record that proclaims, on a cutline overlaid on the band photo that "To truly get the best audio fidelity pleasure it is suggested that this record be played at high volume," you know you're in for a certain kind of '60s fun. It doesn't disappoint.