As I said last time, Buffalo Springfield was an almost inexcusable oversight in my collection until very recently. I picked up digital versions of their first two albums along about four years ago, and they quickly went into heavy, heavy rotation, along with Stephen Stills's band Manassas. It didn't hurt that I had enablers — for example, my friend @blaqleo who is always willing to talk about any aspect of any combination of the letters C, S, N and Y; and my wife, who, when asked if she minds if I just put on some Stephen Stills, will always say, "You don't hear me complainin'."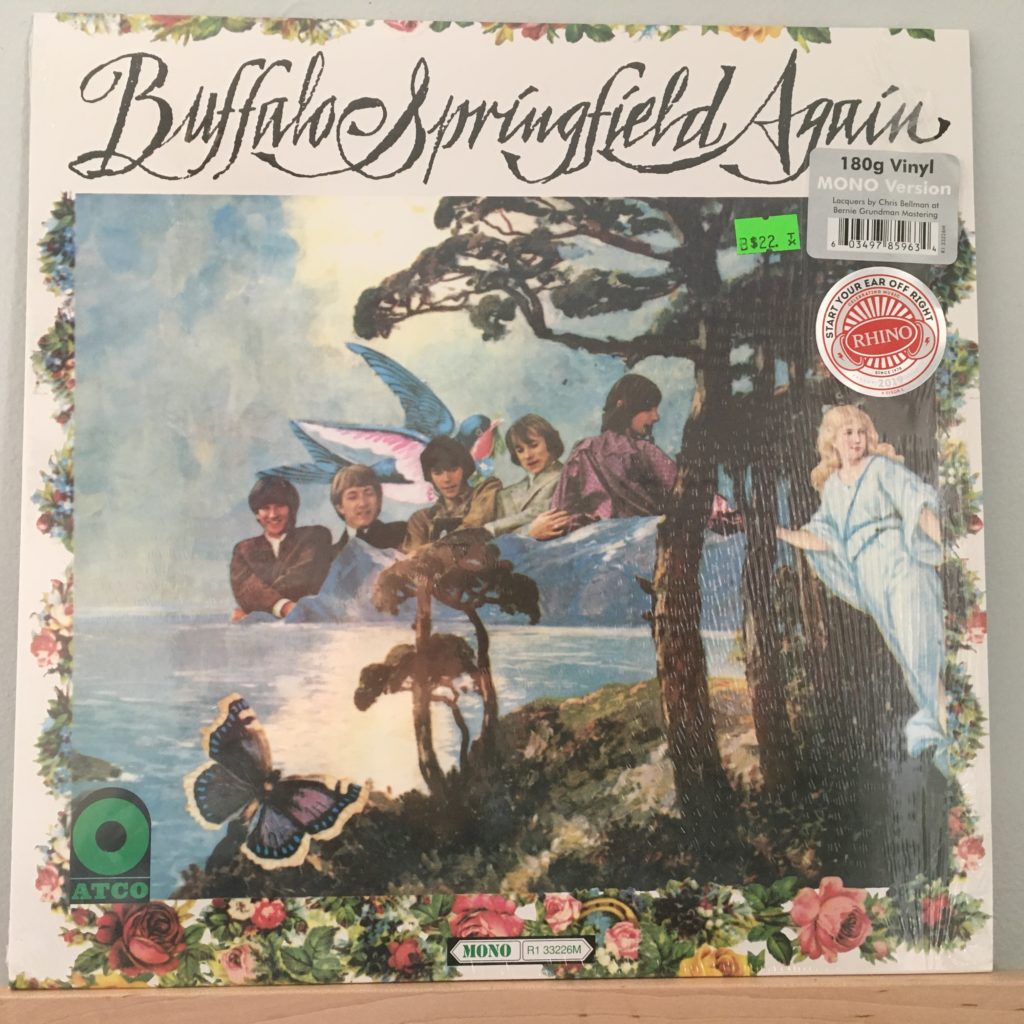 But, as I said, I didn't have them on vinyl until last year — and you can't imagine the difference between wherever those digital source files came from and the power of a moving magnetic cartridge bringing those sounds to life in beautiful mono. (As someone with a very constrained listening space and a stereo sweet spot that seats one, I'm really coming to appreciate the benefits of monaural recording.)
So, Buffalo Springfield Again — a kinda underwhelming title, accompanied by an underwhelming cover. I'll admit that until I got this on vinyl, I paid no attention to the album cover image, and now that I have time to sit and stare at it, I'm wondering exactly what is going on. Seriously. What is happening here? The band emerges from behind mountains, a street pigeon swoops behind Neil's head, some kind of dashboard angel is pasted into the trees?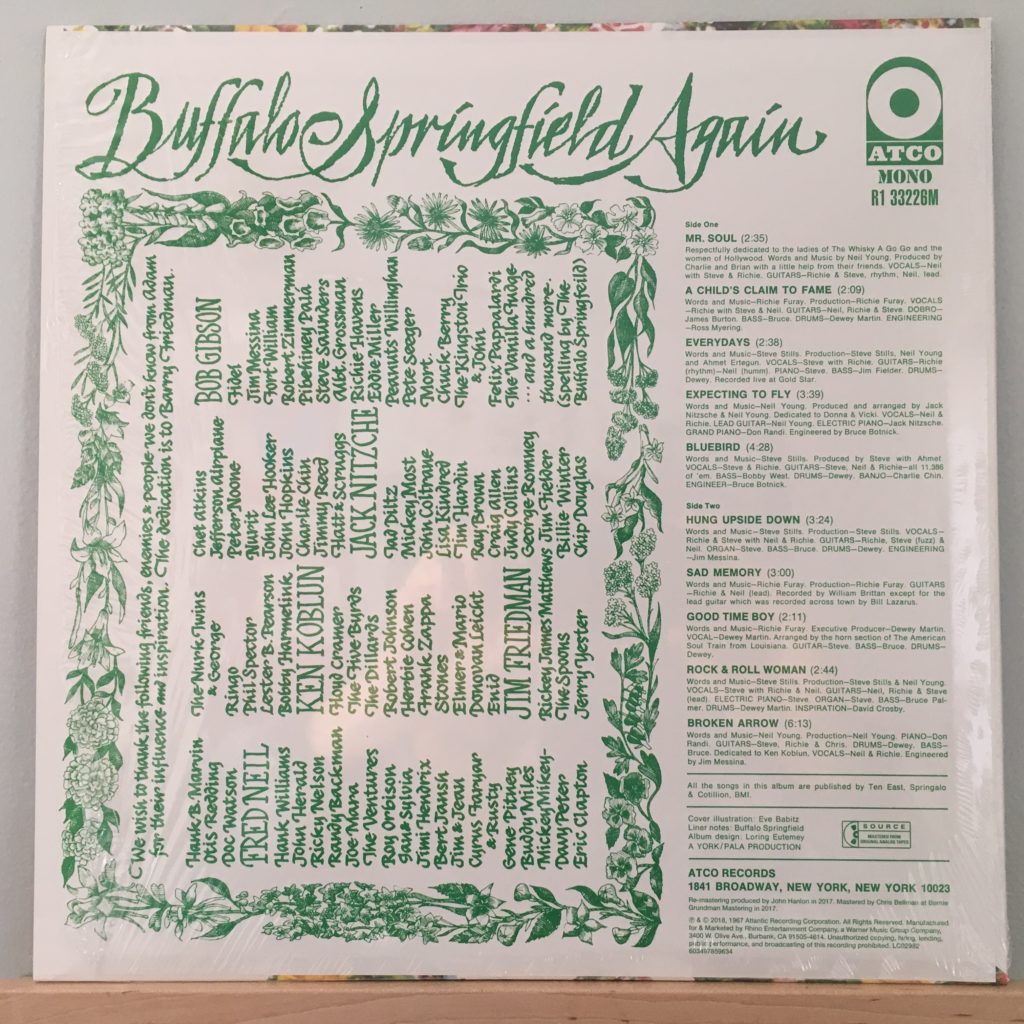 The back cover almost makes up for it though, with full credits under each song (I want to know who plays what. I'm that guy), and huge, wide-ranging, and hand-lettered thanks for influence and inspiration. Flatt & Scruggs, Peter Noone, Fidel . . . the '60s were nothing if not eclectic.
Maybe the cover is underwhelming. The record: is not. So, the first album was a snapshot of 1966, all folky and country and poppy and rocky, each in its turn. Just a year later, this album grabs hold of each of those traditions, hard, and shakes them up. There's an absolutely banging start with "Mr. Soul," which clocks in at only 2:35 and should go on for half the side — I could listen to that groove all day, and I'm happy when they tease a reprise on the other side. Then it just digs in hard. I'd say some of the songs break into a category something like "rock 'n' soul," a phrase I've always taken from Country Joe and the Fish. It is so good, while continuing to be a diverse '60s album, braver and more willing to play across genres than almost any major act in the '70s would be.