I don't know how, and I'm not sure I should admit this, but I made it through the '70s without ever procuring a copy of Tapestry. It came out in February 1971, a year and a half before I really started listening to music and collecting records, but that hardly matters because the album was a cultural event. It sold huge numbers for years and years (currently listed as 13 times platinum, and platinum meaning one million sales), and the songs from it were played constantly. For anyone with the slightest sensitivity of the soul, this was a must-have, the album that really cemented the singer-songwriter template that dominated the '70s.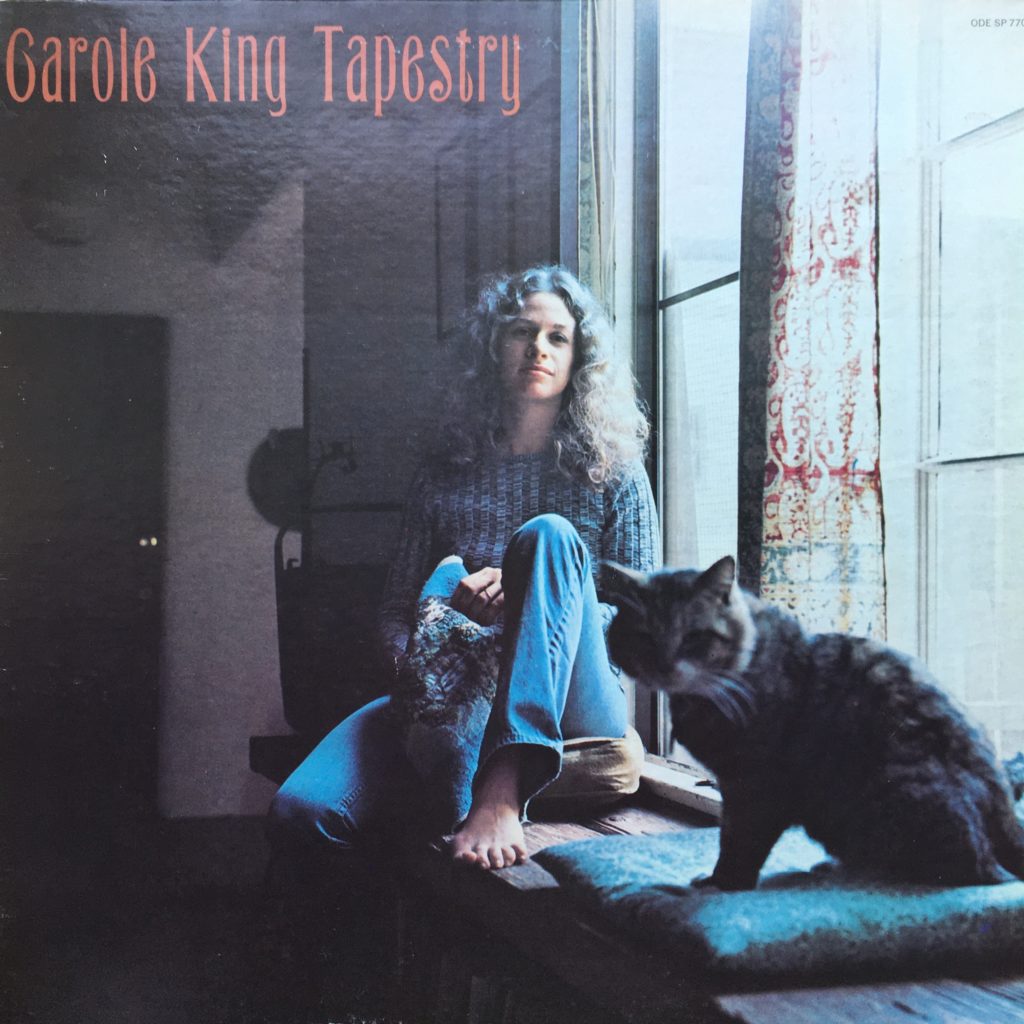 After more than a decade as a top Brill Building songwriter, Carole King started to release her own recordings, and this, her second album, was just like an earthquake. Her songs, her singing, her piano. "I Feel The Earth Move," "So Far Away," "It's Too Late," "You've Got a Friend," and, for the Gilmore Girls fans, "Where You Lead" all came from this album. It's stunning.
And yet, '70s boy that I was, I never bought it. Maybe it just seemed so ubiquitous that there was never the need. It wasn't like nearly every song wasn't played on the radio, nearly every day. It wasn't like friends didn't have it to listen to anytime there was a little gathering,. The album was just in the air. And so, I never got a copy.
So, slow forward a few decades to 2018, when I am once again not only avidly collecting records, but often very focused on filling in some holes that should never have been there. My grownkid and I are back home in Troy, NY to attend a family wedding. We're wandering around Troy, as one does, and pop into a little junk shop on Third that has a stack of vinyl. I expect to find nothing, and I'm not disappointed, but there's a copy of Tapestry that isn't in terrible shape, and it's a dollar, and I feel like I owe the '70s that much. I even posed the album for a lovely little photo of the AirBnB we were staying in.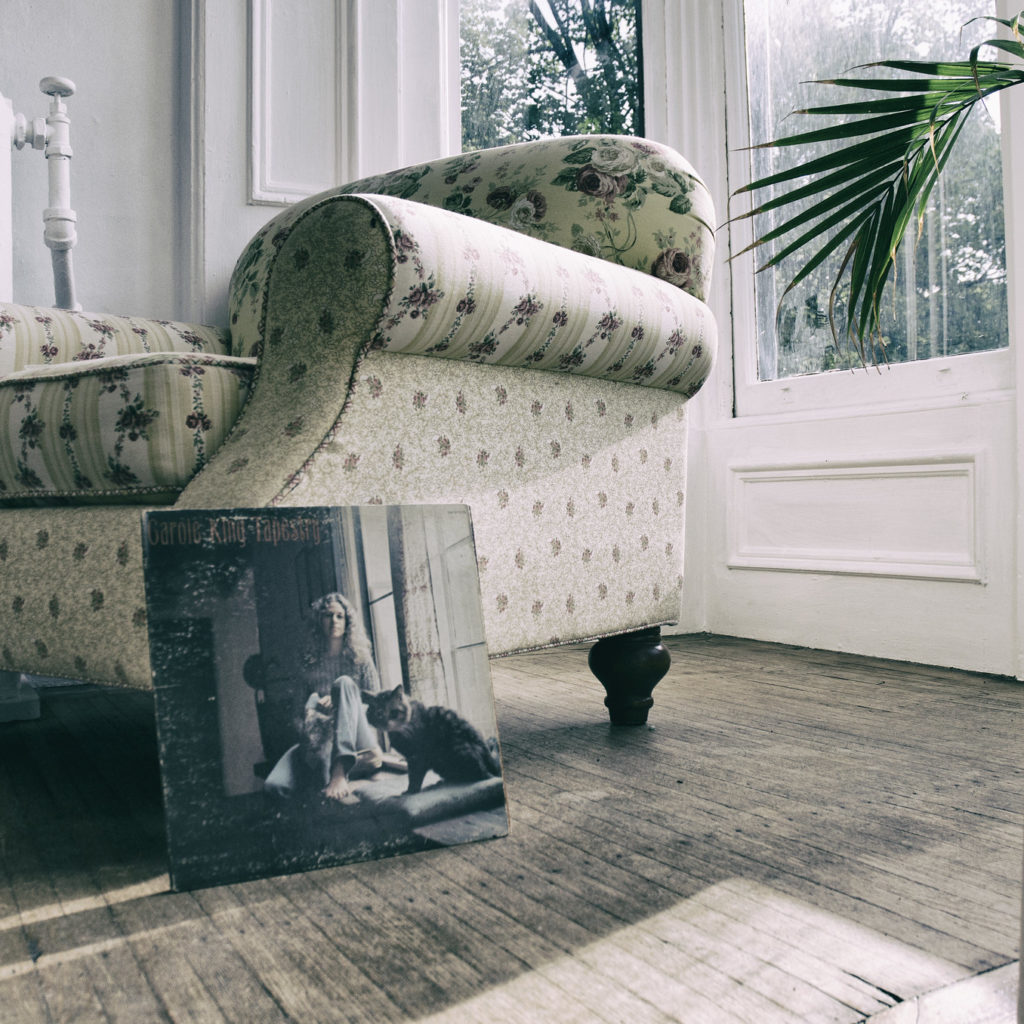 Brought the record back home, cleaned it up, and despite the roughness and ringwear of the cover, and a little bit of mustiness, it sounds fine. And the music, of course, is way better than fine. And 40 years after it came out, I started playing Tapestry with some regularity.
Then I chanced upon a slightly better copy, I think at Forever Changes, and decided to get that. And the sound quality was, indeed, slightly better.
Then I chanced upon a pristine copy, and decided to get that. So now I have gone from having zero copies of one of the greatest albums of the '70s to having three, in the period of three years.
Also, 2018 feels a lot further away than just three years. For that I'm gonna blame the pandemic.