Moving into the G section – even though this weekend I bought 14 new records with hardly any regard for where they fell in the alphabet! I'll get to the earlier entries when I get to the end of the G's and have had a chance to play them.
We have a charming little event here in Phoenixville called the Punk Rock Flea Market. Apparently there's a huge version of this that goes on in Philly, but I've never made the trek in just for that — although Philly is only about 27 miles away, the trip can take anywhere between 35 minutes and a week, and you never know which it will be. (Unfortunately my town isn't on the rail line anymore.) But our little event does just fine. And don't let the name fool you, it's not solely punk by any means. It's a nice array of small record dealers, people selling T-shirts and jackets and rock accoutrements, crafts leaning toward the witchy and macabre, that sort of thing. Sometimes, it's an all-vinyl edition, without the extra vendors, which brings in some vinyl sellers who aren't usually there.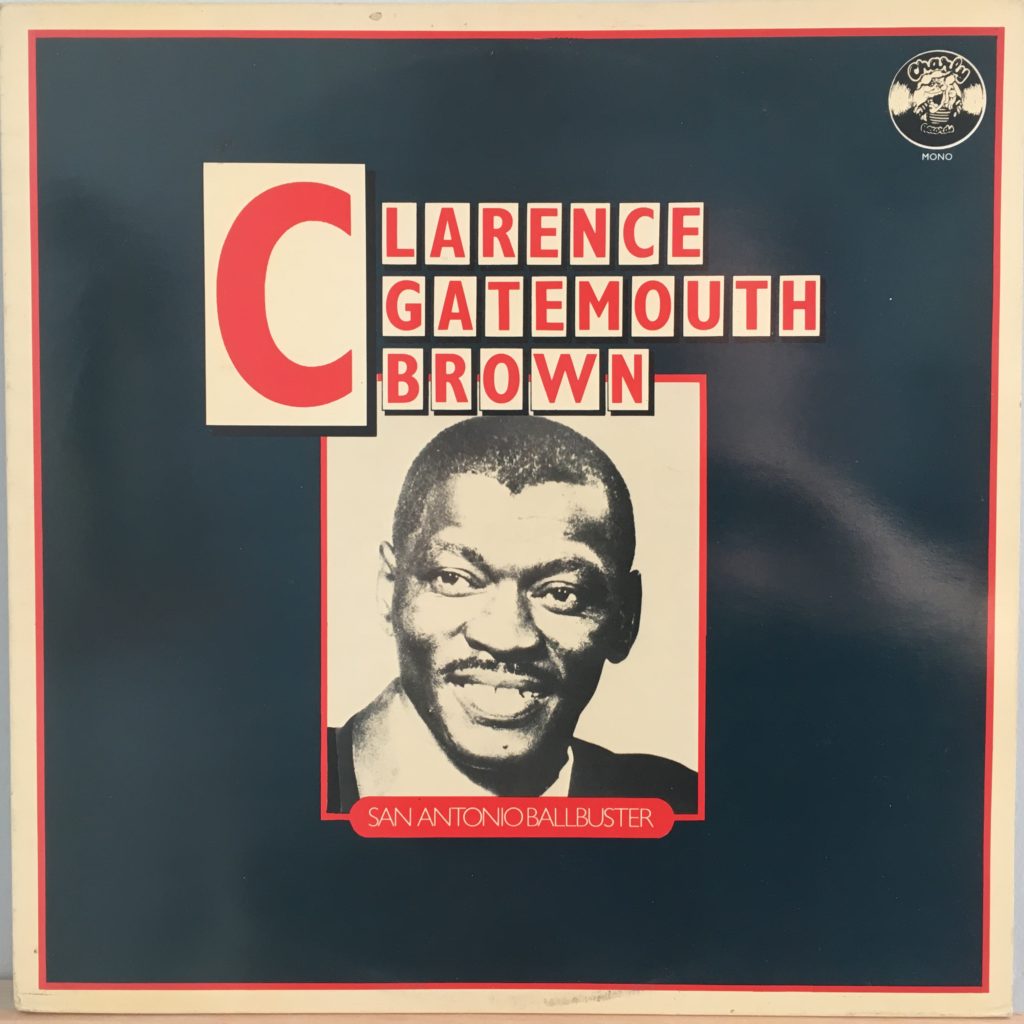 It was at one of these events that I was browsing through some guy's crates of mostly nothing I was interested in, and anything I was interested in was overpriced. Example: I had just the week before picked up a pretty sweet copy of "Some Girls" with the original cover for something like $24. Die cut, celebrity faces, in great condition. On Discogs, these things go for $8-$100. In this guy's bin: $85. That's wishful pricing, aimed at noobs who haven't ever seen the celebrity cover before and think it's ultra rare. It is not. I mean, you can ask what you want for it, perhaps it was in glorious condition, but I've never paid $85 for a single album . . . and if you can't play it to hear what it sounds like, you shouldn't either.
On the end of his bins, crammed in so tight you couldn't leaf through them, were some blues. Pulling out a pack of records so I could actually look through the bin, I found this Charly release from 1979. I only have a handful of Charly records — back in my first collecting phase, I just didn't run across them very often. They used a distinctive, uniform cover style, and were always quality releases, focusing on jazz, rockabilly and the blues.
And this one featured Clarence "Gatemouth" Brown. I already had a number of Gatemouth songs in my digital collection, from various blues compilation CDs put out by Alligator Records over the years. So, yes, I was getting this as soon as I saw it. Cover and vinyl were absolutely pristine — this had never been played, and didn't even look like it had been stored. Just gorgeous. I'd have paid $12 for it easy, just based on condition. Had I known how good the songs were, I'd have paid $16. But Overpriced Some Girls Guy only wanted $4.
$4.
This record is ahhhh-mazing. Gatemouth (supposedly because a high school teacher said he had a voice like a gate, presumably of the rusty variety) played all kinds of blues, and played them on all kinds of instruments. That variety of styles is in evidence on this collection. These sides were recorded for the legendary producer Don Robey, who managed Gatemouth and had him as the first act on his Peacock Records. They were recorded in 1949 and, holy cats do they pack a punch.
Kids: collect the blues. It's not only good for your soul, but no one else wants them*.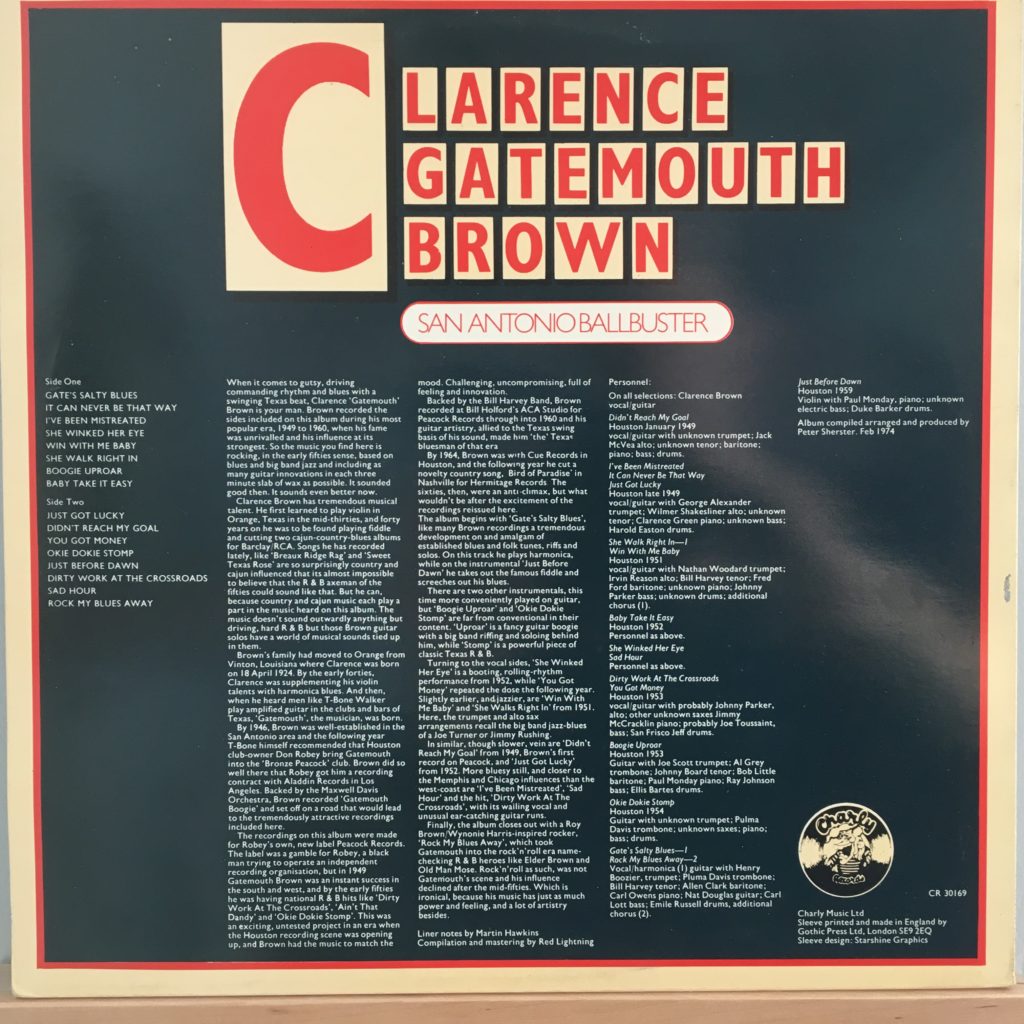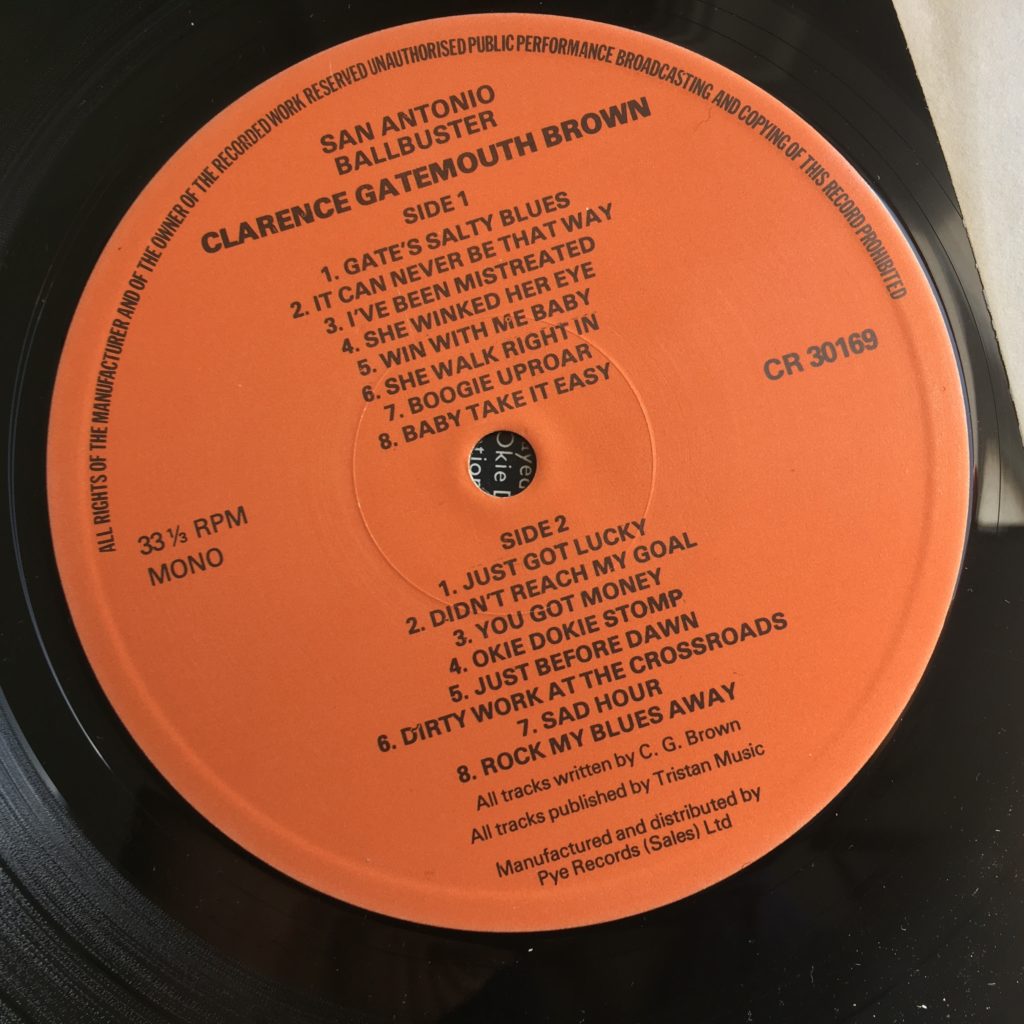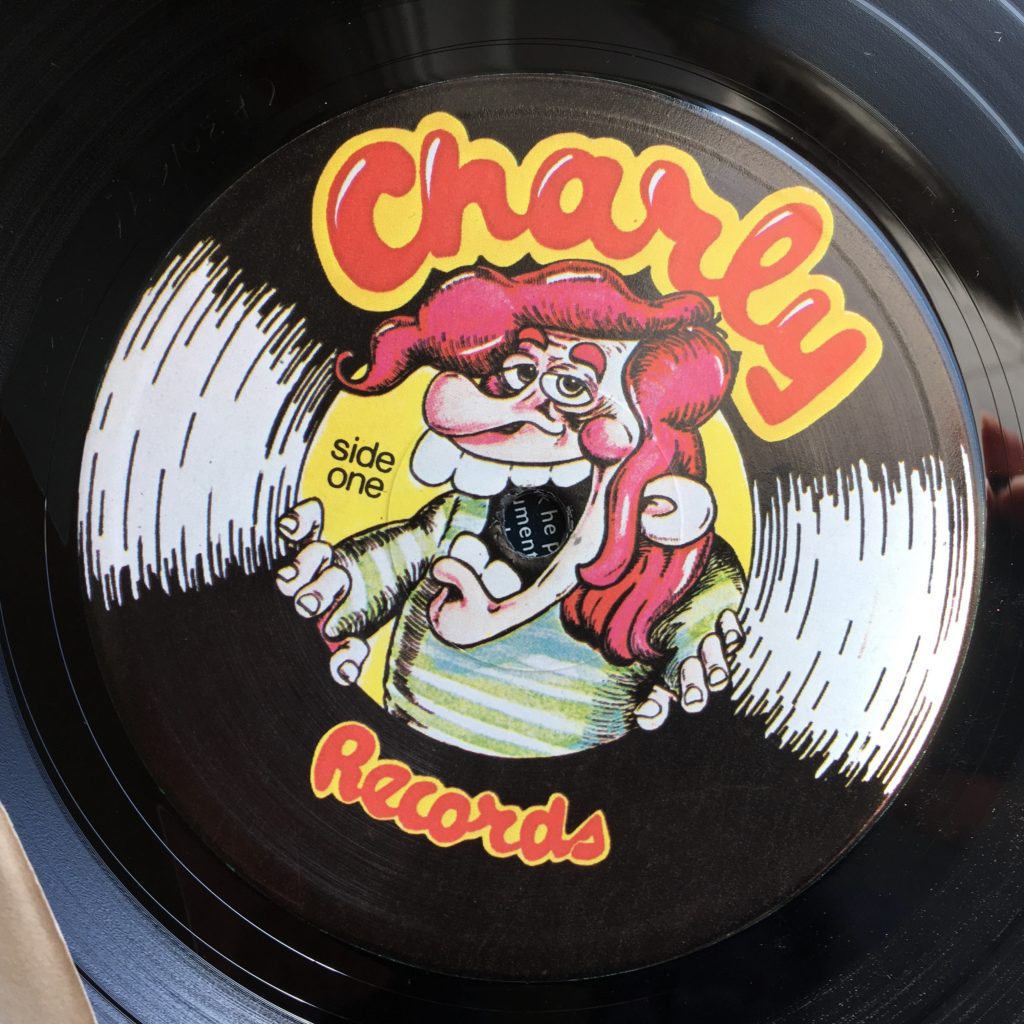 *Statement not valid outside the United States.