For the most part, I hold onto my records no matter what. There was a time when we were pretty short on space and I just decided to consign a whole bunch of records to the garage before consigning them to a library book sale — on further review, a few of them came back into the house, and I've regretted putting them out ever since, since they got a little mildewy and just not right. But 95% of what went to the garage never came back, so I didn't feel too bad. Because I bought so much of my collection at used record stores, junk and Goodwill-type stores, City Missions, and yard sales, it wasn't always in the best condition. So I had a copy of Cream's "Fresh Cream," their 1966 debut, since sometime around 1980, and it was beat. I don't know where I got it but I'm guessing some junk or thrift shop because it wasn't even 50-cent bin quality. The cover, in particular, was rough, but the vinyl wasn't much less so. But at the time, I didn't really know if I would love Cream, so it wasn't a bad way to get into them.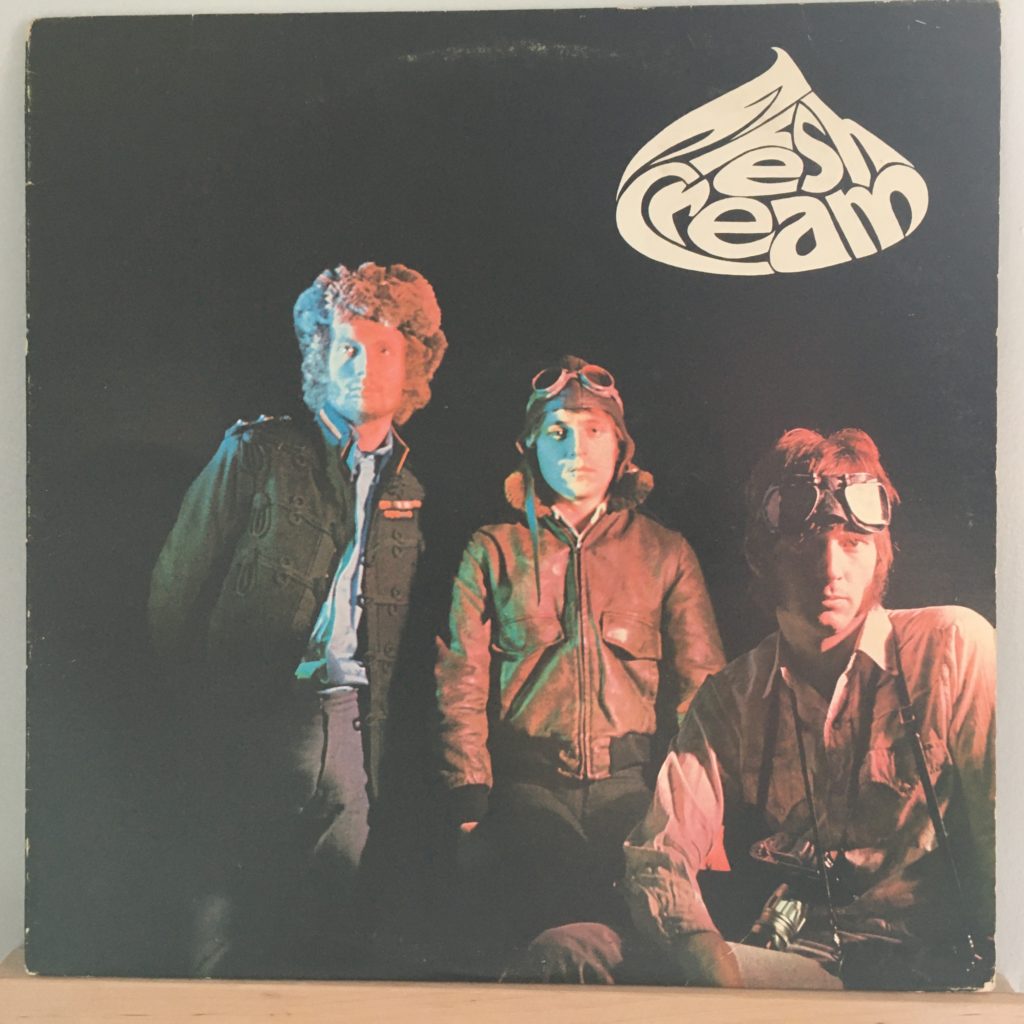 Except of course, once I had a record, even if I liked it but it was rough, it was very hard to convince myself to buy a second, better copy. When that money could go toward something I didn't have, how could I justify buying something I did? So, I put up with an awful, scratchy copy of "Fresh Cream" for ages. And when the kids were little and I was deciding what went out into the garage, that copy made the trip out, and eventually I decided it wasn't coming back in.
So sometime last year, with the help of my local enabler, I finally found my way to Shady Dog Records down in Berwyn, and there I found a very nice used copy of "Fresh Cream," and reminded of how much I loved Cream. However, this is when I learned that, once again, there was a difference between what was released in the UK and in the US — and apparently my previous album had been the US pressing; this was the UK version. So it doesn't open with "I Feel Free," and doesn't even include it. But at the end of the first side it includes a long version of Willie Dixon's "Spoonful" that didn't make the US release.
I had been mostly listening to the BBC sessions on digital, which are excellent, but Cream is absolutely one of those bands that is best served by vinyl. The sound is just different. Love putting this one on.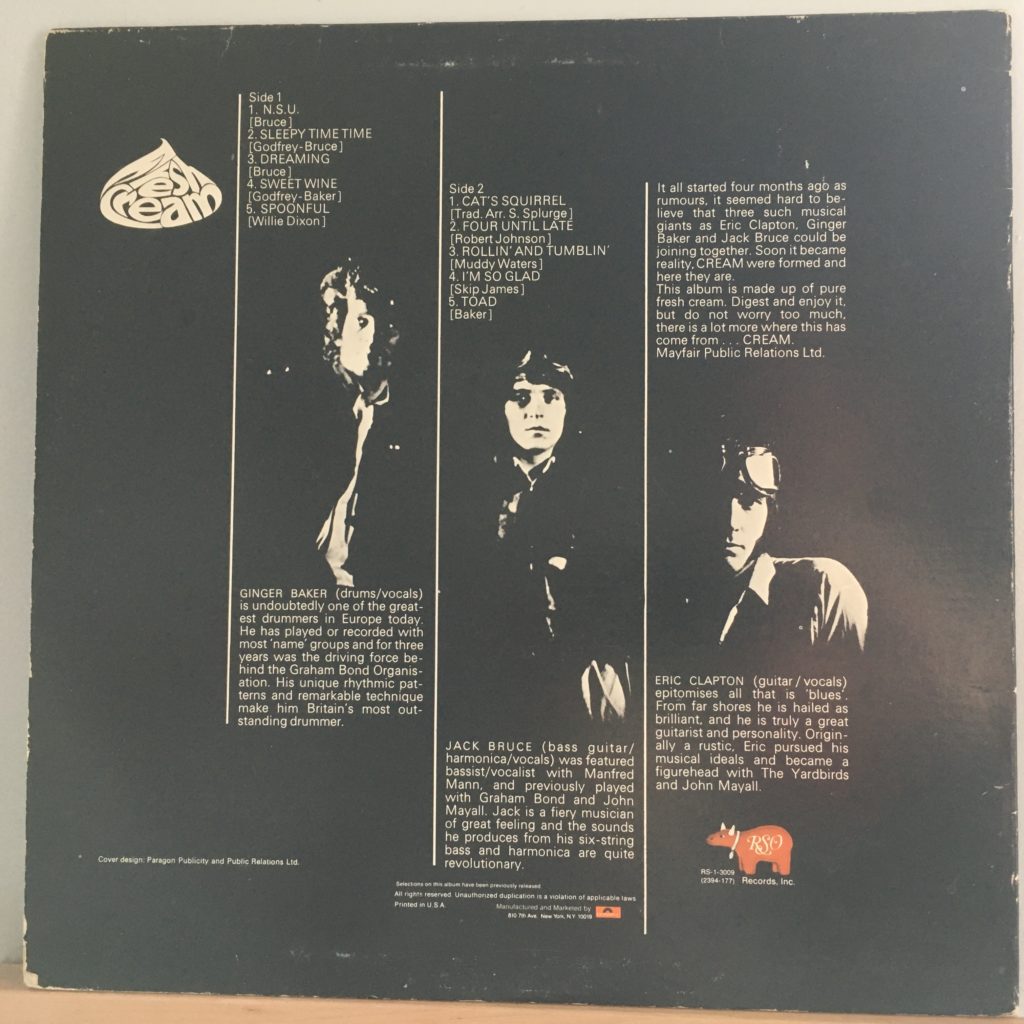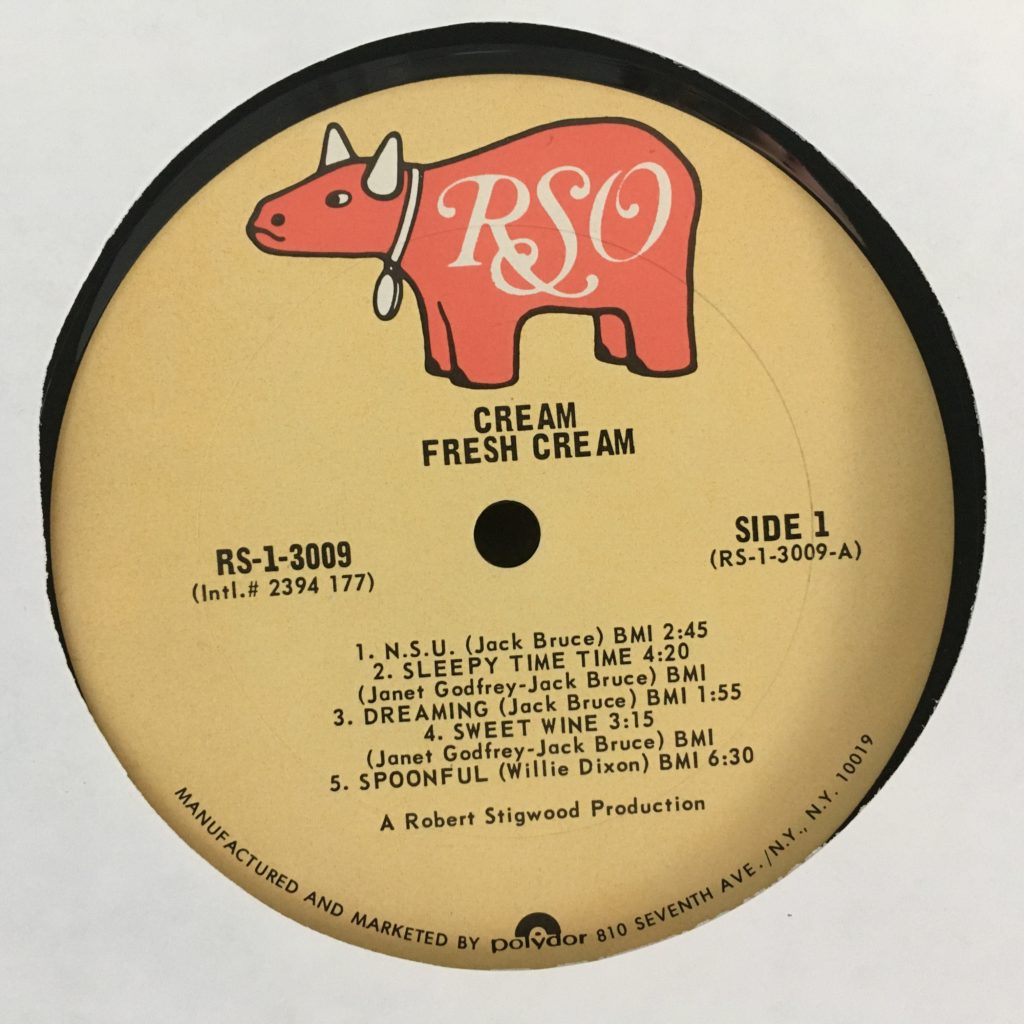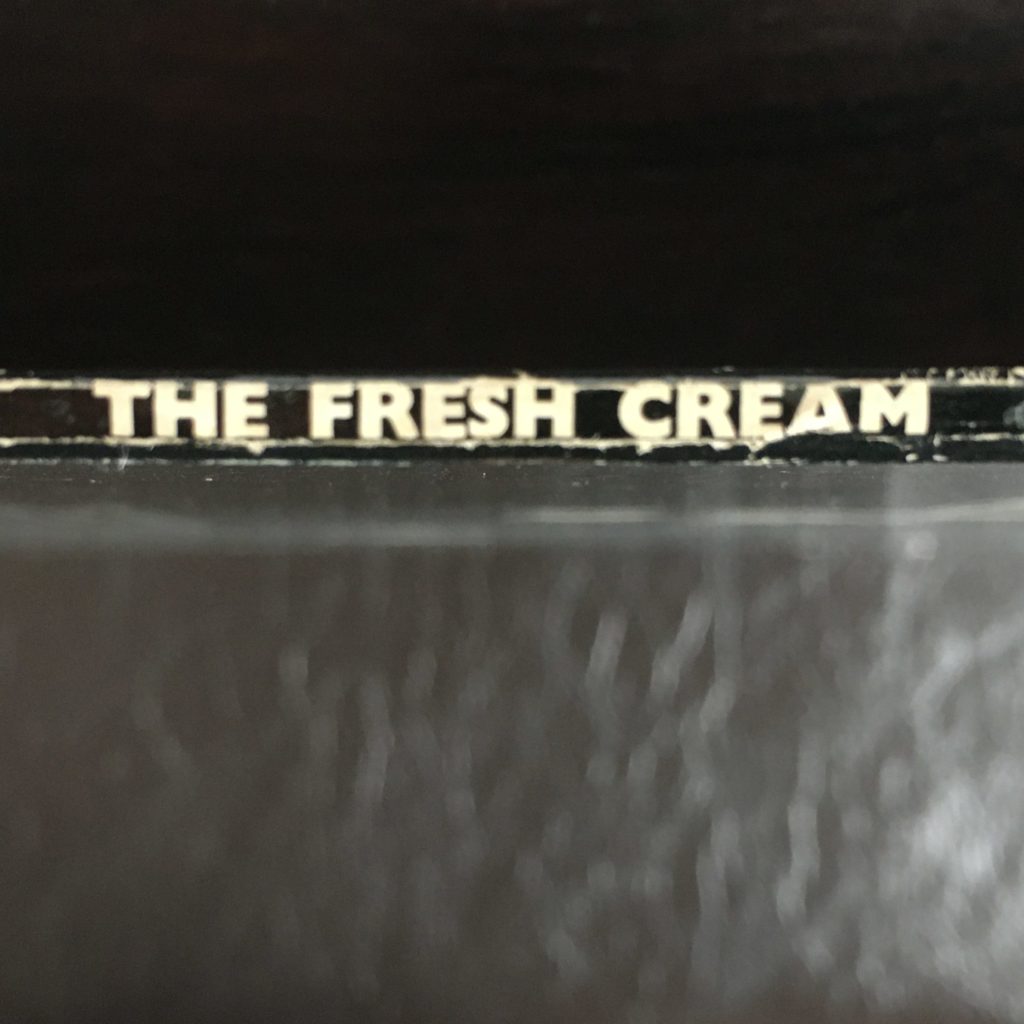 Although many rock afficionados reserve their highest disdain for noobs who refer to "The Cream," in fact, Cream were often called "The Cream," as many BBC interviews attest. As we'll see, even their poster for "Goodbye" referred to them as "The Cream." But it's very weird that the spine of this record adds a definite article to the album's title, making it "The Fresh Cream."