As I noted, other than a battered copy of "Fresh Cream" and a somewhat less battered copy of "Goodbye," my Cream experience in the vinyl age relied on what I had put onto cassette tapes from my roommate's copy of "Disraeli Gears." As I loved everything on all of these, I can tell you it's not clear what I was thinking. Maybe I just didn't run across clean copies of Cream records? In the '70s and '80s, record company catalogs didn't run very deep, and record stores were much busier pushing contemporary dreck than classic records, so I don't think new pressings were an option. And in the digital age, there were various best of collections released starting in 1995, a decade on into the CD revolution. It doesn't look like there was a CD of "Disraeli Gears," for instance, until the mid-1990s. (And anything earlier that that, I would have been suspicious of the mastering, anyway — record companies put out some awful sounding stuff in those early days of digitization.)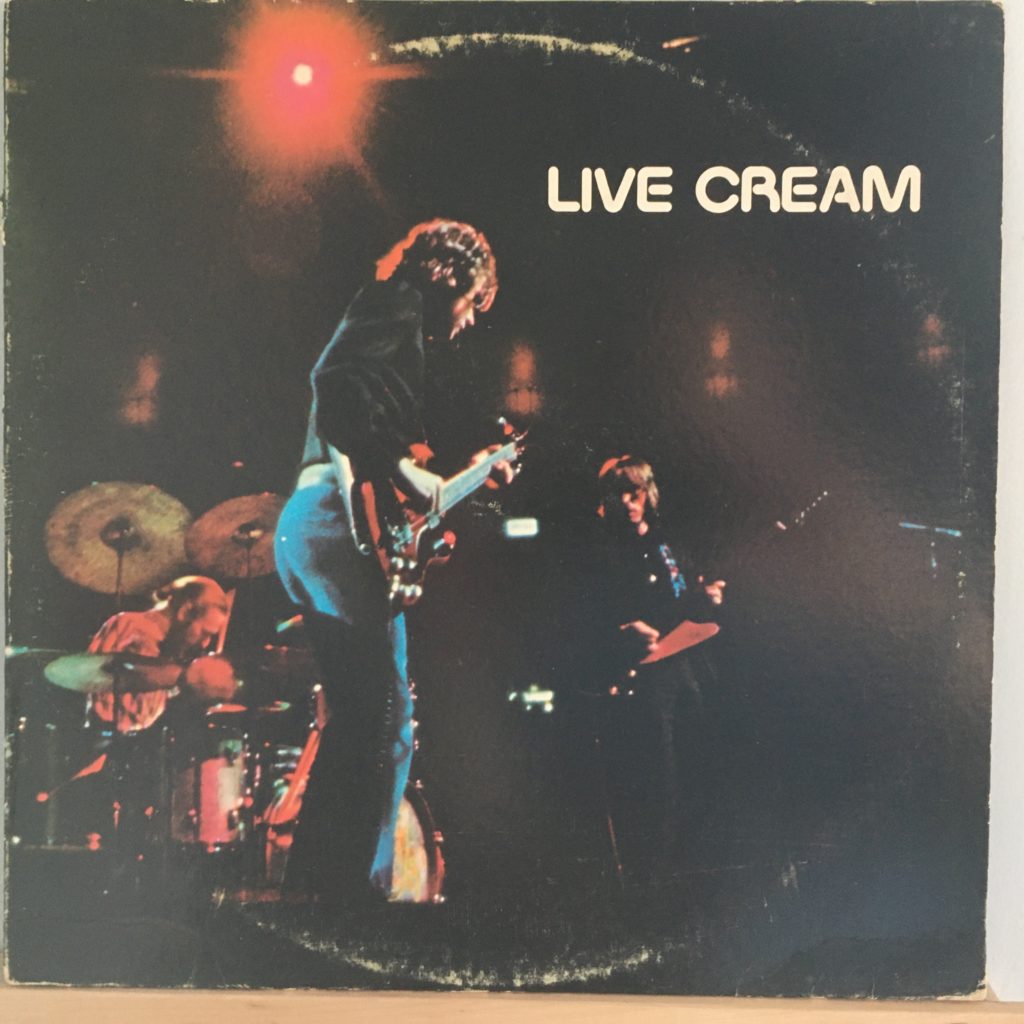 So maybe I can be forgiven for coming back to Cream fairly late. I bought the BBC Sessions, released in 2003, a few years back, and when I started returning to vinyl listening in the past 4-5 years, Cream started going into the rotation. That was helped by the fact that one of my offspring also deeply appreciates Cream, and putting on the BBC sessions when we're driving somewhere is usually well-received.
This album, I bought just last year, at Deep Groove Records here in Phoenixville. Released in 1970, a year after their farewell album "Goodbye," it charted fairly high in the US, #15, but just isn't one I recall running across in the record bins before. It contains all of five songs, recorded live with one exception, but if you're expecting something revelatory, look elsewhere. The live recordings are long jams, don't go anywhere, and don't sound great. None of them are as good as the live recordings on "Goodbye," or "Wheels of Fire," for that matter.