November, 2016: a time when we were going places and doing new things. Only two years in our new life as Phoenixville empty nesters, and we were mostly making friends through the local open mic, music and arts scenes (with significant overlap among those scenes). A great singer-songwriter that we knew from the local scene, Anna Spackman, was playing on a bill down at a coffeehouse in Newtown Square, Burlap & Bean. We'd never even been to Newtown Square yet, and had nothing else we'd rather do of a Friday night, so we wandered down to listen and enjoy.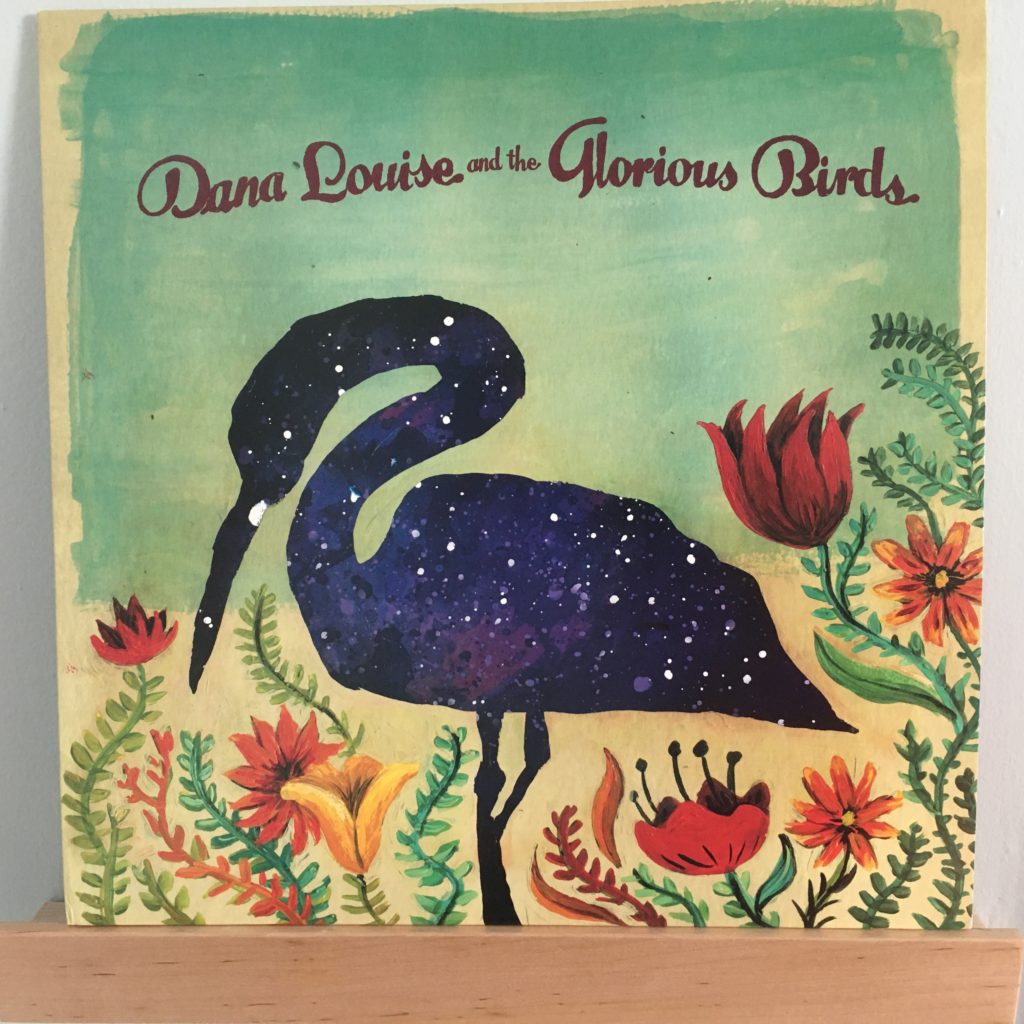 (I could make this whole post about Anna Spackman, but I don't have any of her wonderful music on vinyl. Track her down anyway, at her website or Bandcamp.)
Anyway, Anna was opening for a band we knew nothing about: Dana Louise and The Glorious Birds. A little research turned up that two of the members of the Glorious Birds were, in fact, Trout Fishing in America, a super well-regarded folk and children's music duo that I had heard of without ever actually hearing. One of those two was, in fact, Dana Louise's father. A fourth member, Adams Collins, provided the unusual combination of banjo and vibraphone. It all sounded either a bit too folk or possibly dangerously country for our tastes, so we figured we'd sit for a few songs and then wend our way home.
So, we enjoyed Anna's beautiful set as always, chatted for a bit afterward, and then prepared for whatever was about to happen, eyes on the exit if it got too twangy. Well, we never knew what hit us. This was . . . dreamy . . . jazzy . . . rootsy . . . just unbelievably lovely, rhythmic, transporting. I was hooked from the first song. We stayed for the whole set, we stayed to talk to the band after, we stayed to buy this vinyl (at a time when I still wasn't really buying much vinyl — I just knew this was going to sound good on a turntable.) The sound is just magic. There's nothing else in my collection like it.
Do yourself a favor and check them out: http://www.danalouisemusic.com/media/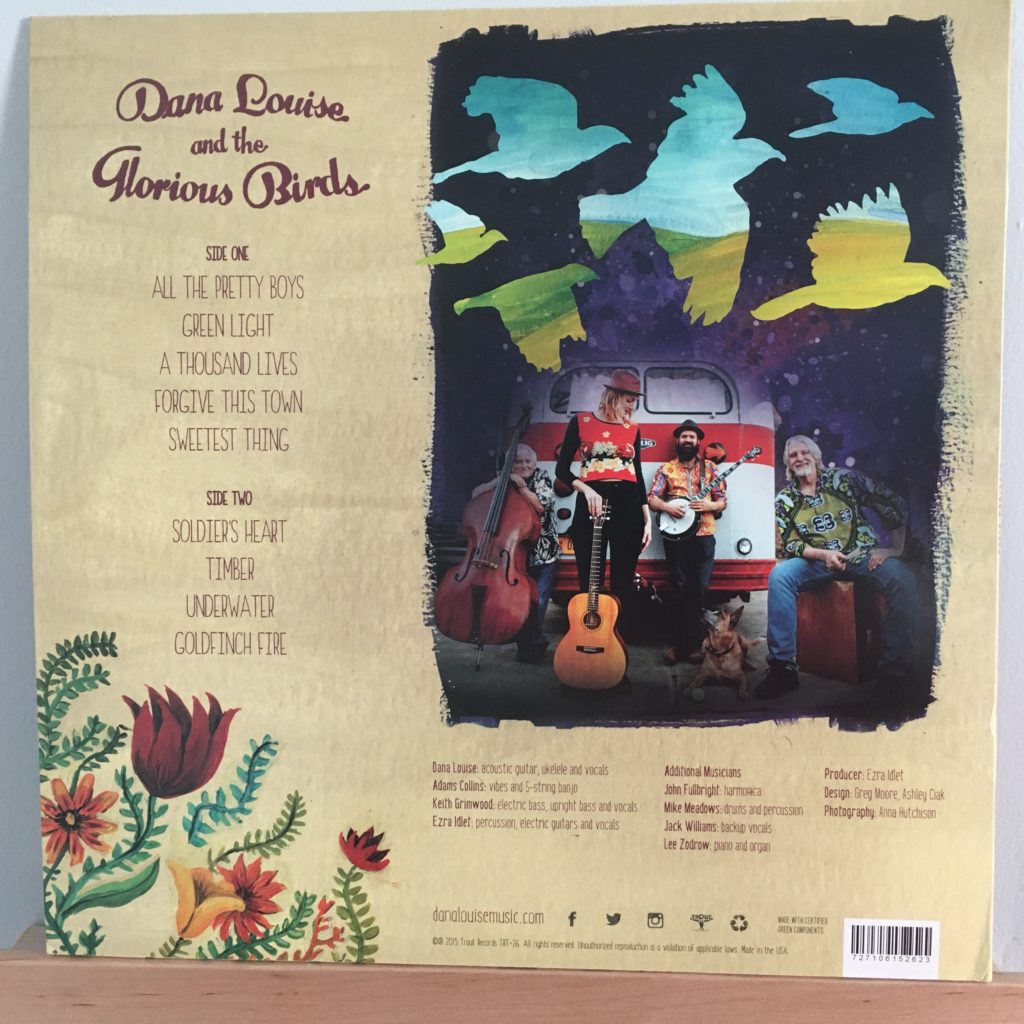 We were lucky enough to see the band again the next summer, playing an outdoor show in a park not far from here. The band was again in great form, though the nature of a family show in a park is not one that lends itself to careful attention to the music. There's just too much else going on. I don't think the band performs in this configuration anymore, but I'm still hoping we get to hear these songs live again someday.