I've written before of how I became exposed to The Blasters solely through one of the greatest movies of all time, "Streets of Fire" (contrary opinions shan't be tolerated). But after finding those initial '80s Blasters records, I didn't really do much more with them. I didn't follow, or even know about, their side projects, and didn't really catch on to Dave Alvin's solo career, until one day in the Borders that was across the street from where I worked, I saw a CD of Dave Alvin and the Guilty Men's "Interstate City" and decided to give it a try. It became an instant favorite, but even then, I didn't jump in with both feet. Ever experience an album you think is so good that anything else by the same artist is likely to be just a little disappointing? "Interstate City: was that for me. It's just such a sensational live album that I couldn't imagine that the studio could quite capture what this band was capable of putting down. So I mostly ignored for a few years. Later, "West of the West" and "Eleven Eleven" captured me, and I was 100% in on Dave Alvin, as was my wife. Putting on Dave Alvin will never make her angry.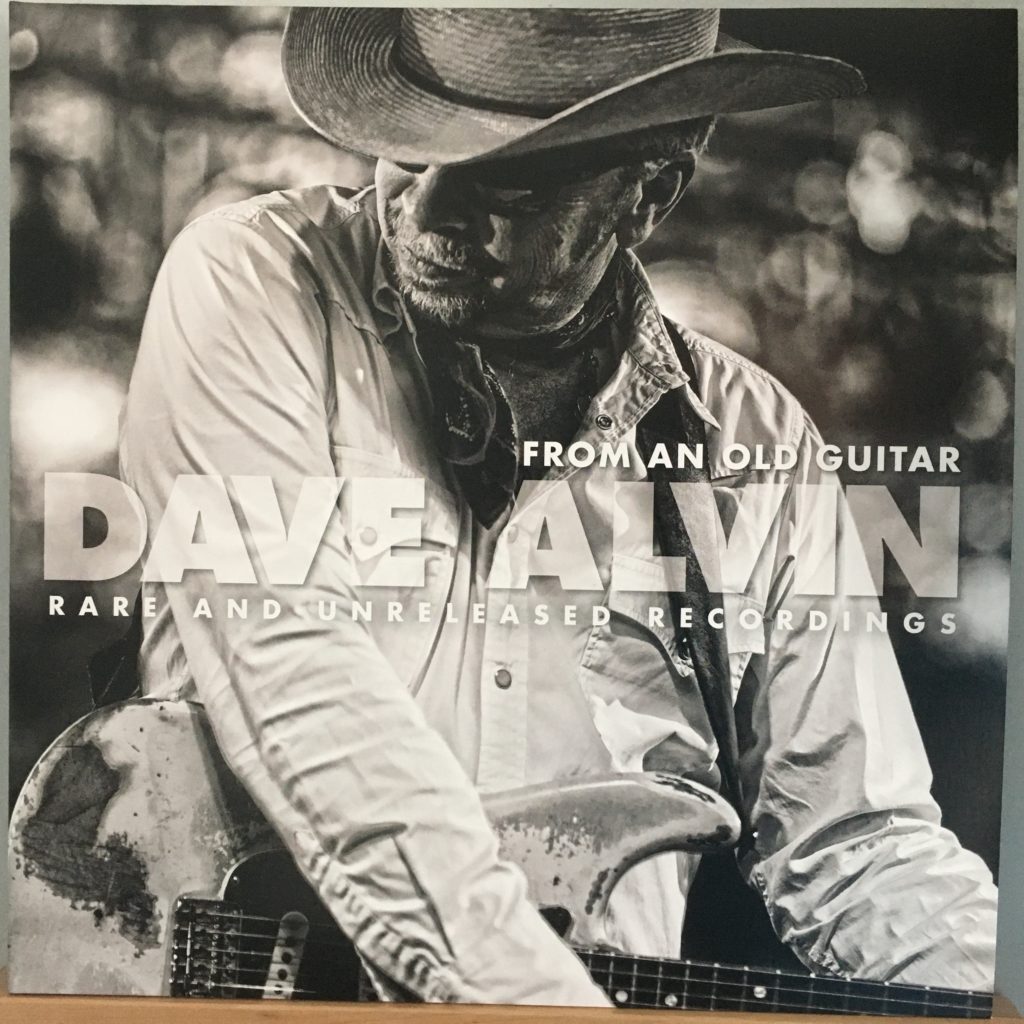 Since then, we've gotten to see Dave (once with Phil) a couple of times, and it's just a masterclass in western rhythm and blues/roots-rock, and the complete ability to hold an audience. One thing I've always loved about Dave Alvin is his huge respect not only for the source material, but the source musicians. You always know whose songs he's playing and whom he stole a lick or a lead from.
This collection came out on Yep Roc late last year, consisting of two discs' worth of songs recorded through the years that didn't make previous releases. They included a number of covers, including a casually dark take on "Highway 61 Revisited" and some surprising originals (at least to me, who doesn't expect anyone to be naming an instrumental "Krazy and Ignatz"). (And if you don't know about the magical work "Krazy Kat" from the pen of George Herriman, consider this your notice.)
This is just so . . . natural. I have such an affection for the players who have just been at it forever, have just gotten better and better with time, and who can just play with such ease and assurance. Dave Alvin is one of those. Nothing here is quite as revelatory as, say, "Johnny Ace Is Dead," but every song is solid. Just a great listen.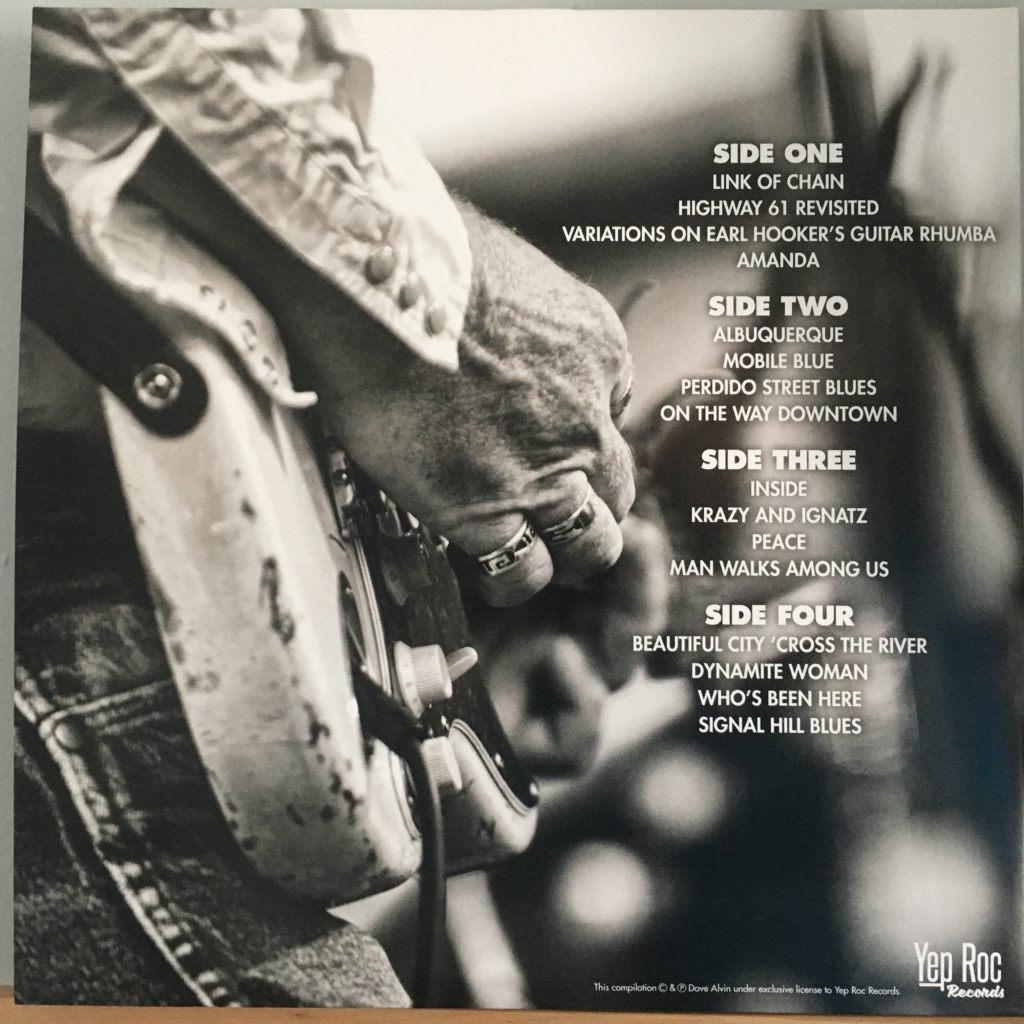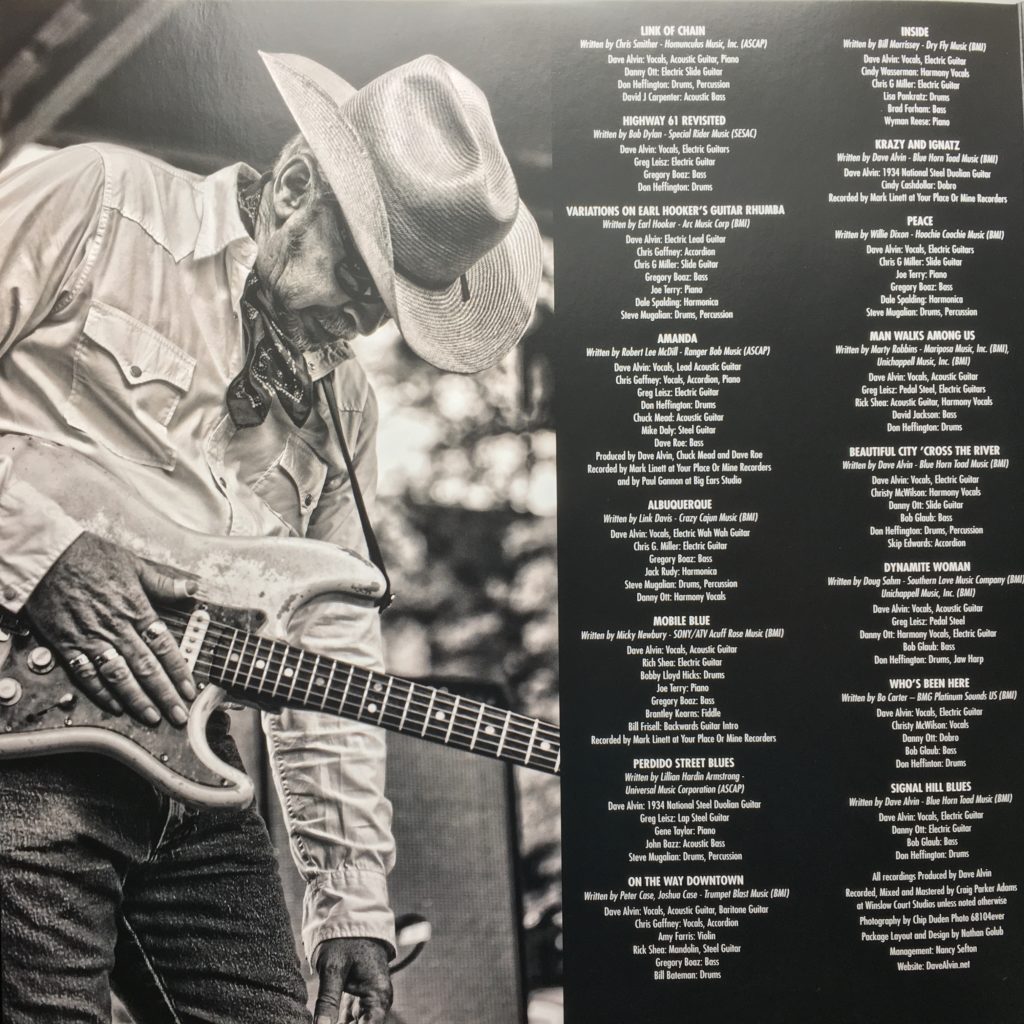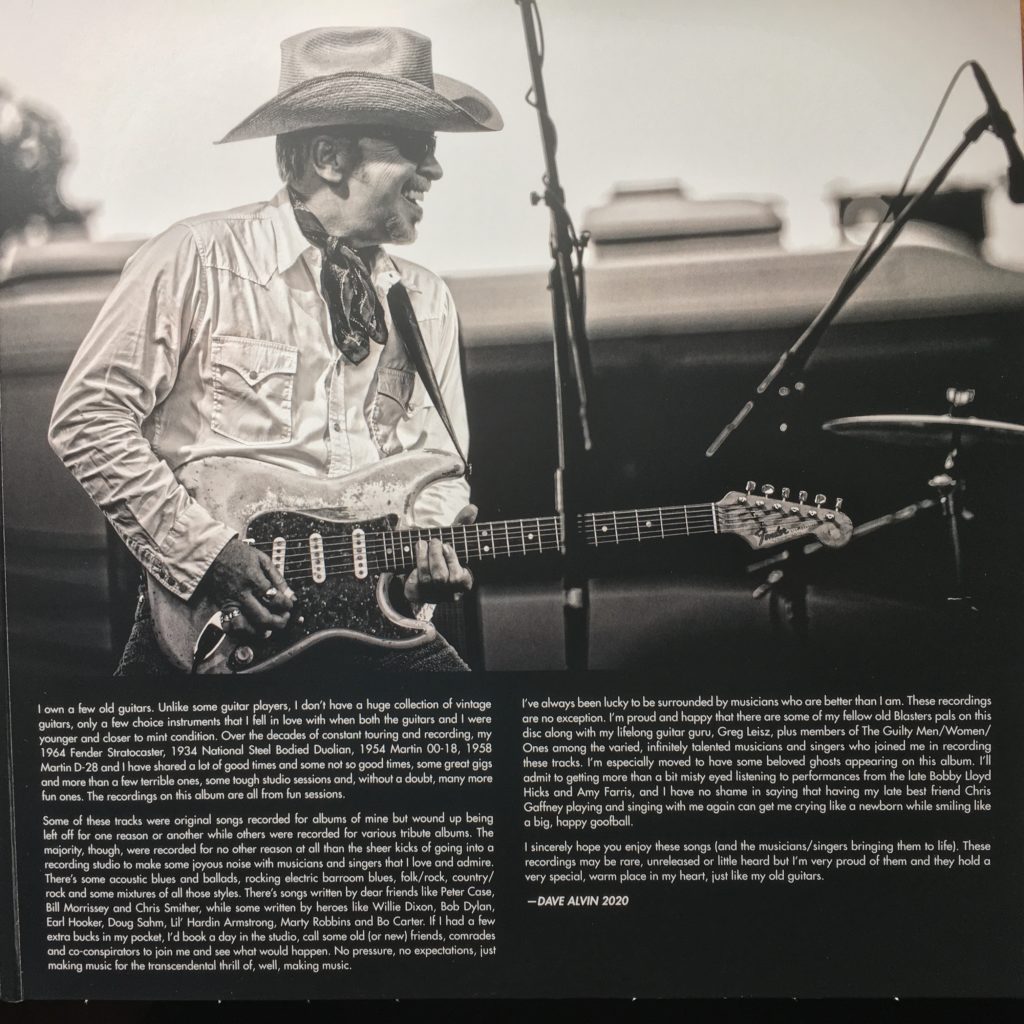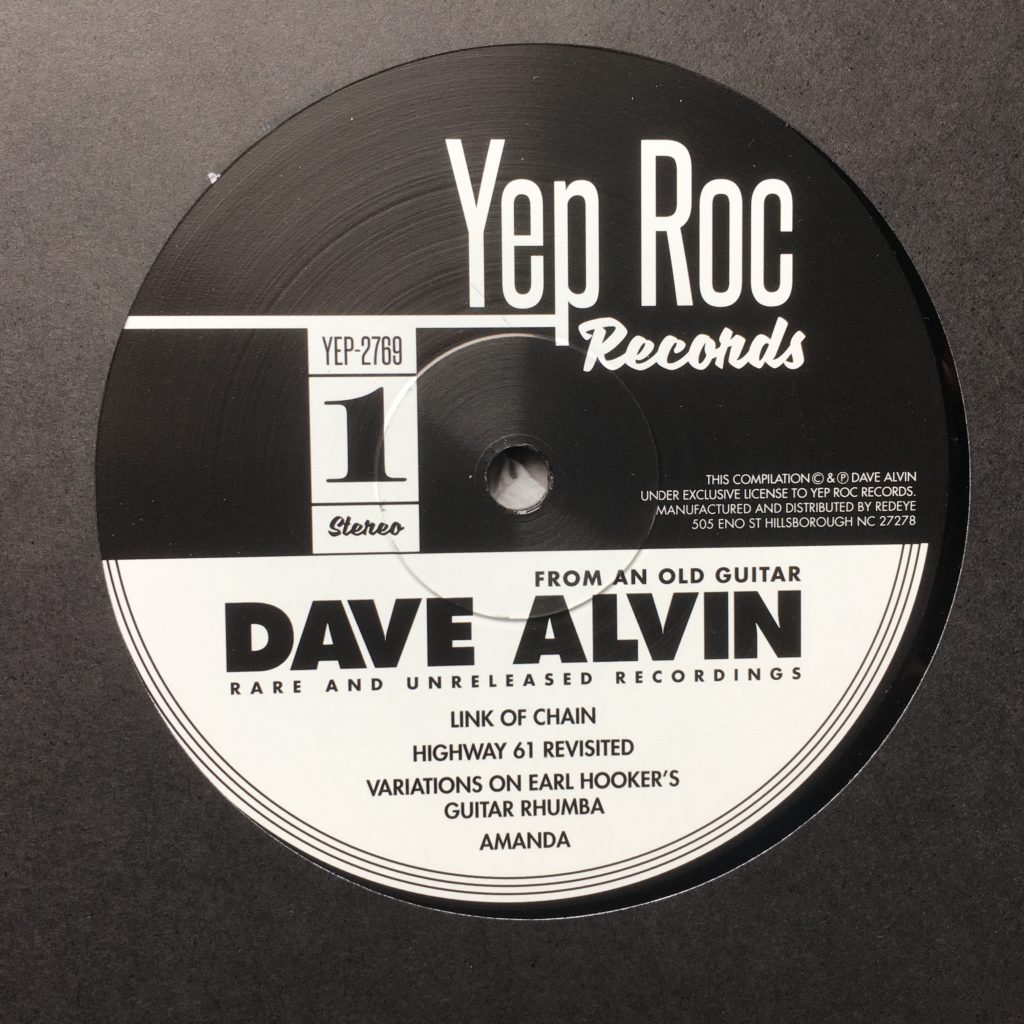 Originally posted 4-12-21