Oh, god. Okay. Let's just say as little as possible about this one and move on.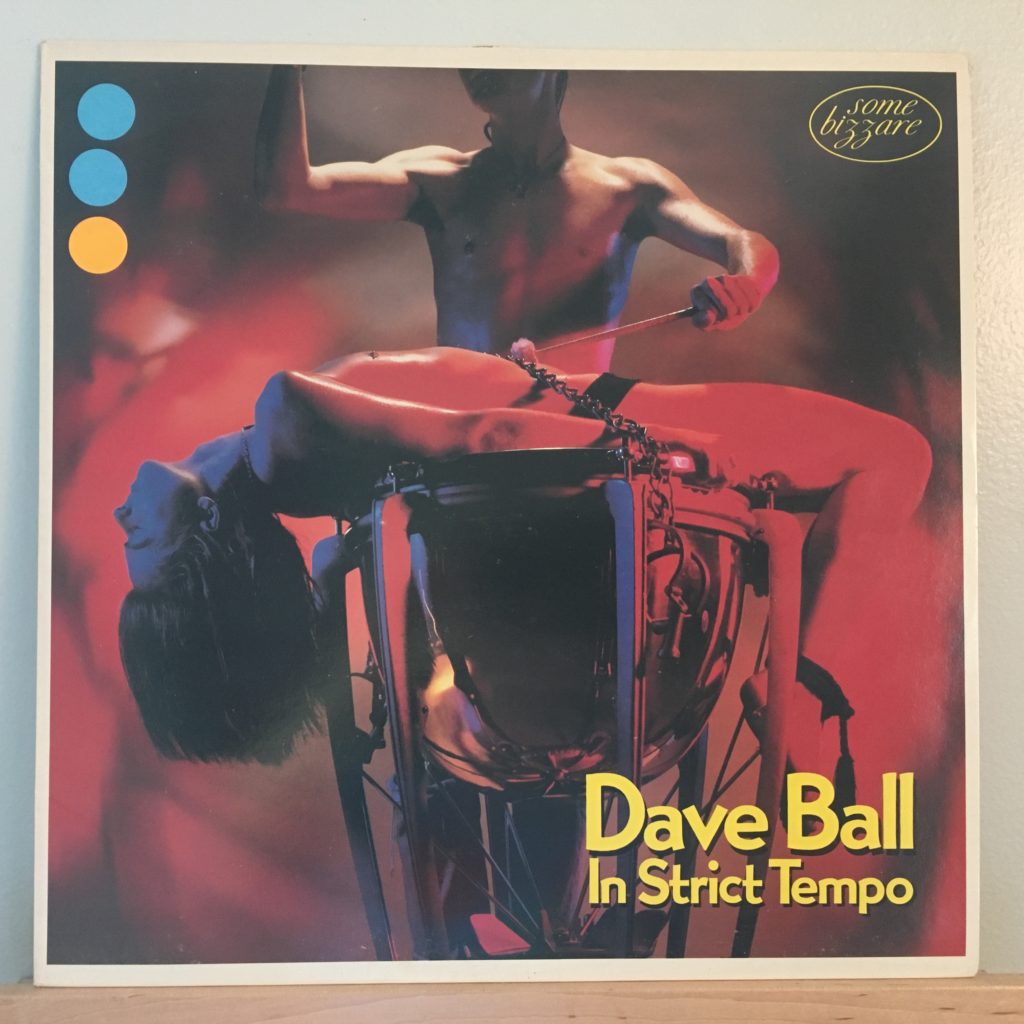 Remember how many, many Marc Almond records I had? Well, Marc first came to the world's attention as one-half of Soft Cell. Dave Ball was the other half. The keyboard-playing half. Definitely not the singing half. This solo album was put out while Soft Cell was still together, but they weren't long for this world.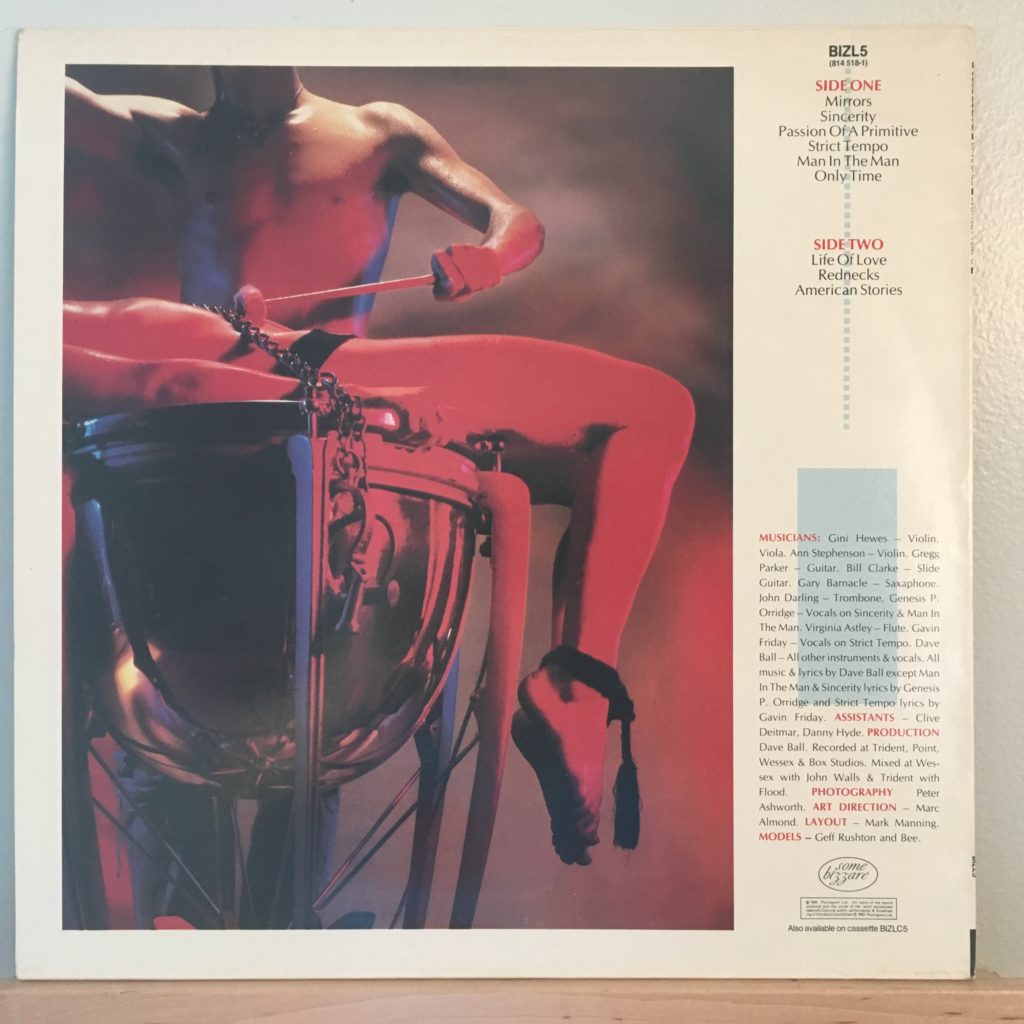 Since Dave can't sing . . . he drones. The music is electronic tempo stuff. I'll admit, listening to it again for the first time in 30 years, it wasn't as bad as I remembered. That doesn't mean it's good. I'm sure there are people who love this, and Dave Ball has continued to have a career in music all these years, but this is not for me. From the weird fetishy cover to every other thing about it, the only reason I have this is at the time I was a Soft Cell completist and couldn't imagine not having it. Also the only reason I kept it — still haven't gotten rid of that completist gene. I'm sure I never heard it before I bought it. It's all pretty much like Soft Cell if you took out the melodicism and the singing ability.
Evidently, I bought this at Modern Records in Syracuse, my reliable home for imports. I don't remember the colored price codes anymore, but you could guess this wasn't even cheap.