As I said last time, I just got these Earth, Wind & Fire records at the close of 2019. We had had what we thought then was a fairly rough year. Well, it still was a fairly rough year, just an order of magnitude less rough than 2020 is being.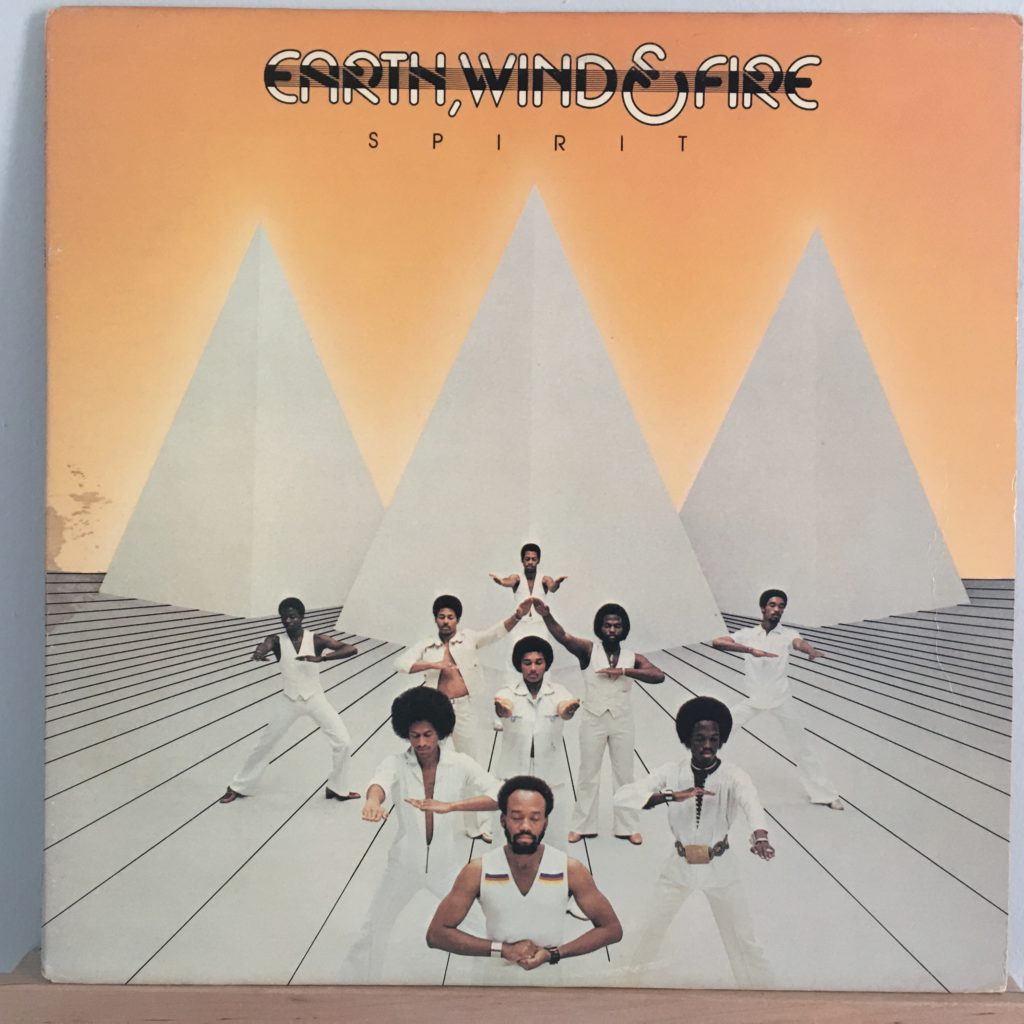 This one is perhaps a little less jazzy, a bit more mainstream than "Open Our Eyes," but is still a mighty adventurous record. The big hit from this one was "Getaway," and the somewhat lesser hit was "Saturday Nite," which I have always heard and still hear as "satellite" for some reason; sometimes even when I know it's wrong, I still mishear the lyrics. But "satellite" works in the song, anyway. (Another recent example: In Thomas Dolby's "Europa and the Pirate Twins," I always think the line "Ta Republique" is "Terrible bleak."
So, although brand new to me, both these discs are getting a substantial amount of play. My problem is where I go from there . . . it's not like Motown or Philly soul (I have more of the latter), it's nothing like Stax/Volt (of which I have much). Generally, when listening to this I have to move on from jazz-funk to funk funk, and spin Sly and the Family Stone afterward, as a bridge to P Funk or something along those lines.