There is precious little dance music in my collection. That's not to say I haven't had some over the years – in the mid-'80s I picked up a bunch of dancey soul and r&b. Rock 'n' roll seemed dead, MTV had already become a shadow of its first incarnation, and most of my new music information was coming from BET and a short-lived "urban" format radio station in Syracuse. We would occasionally go out dancing at clubs, and so naturally some dance music crept in. But over the years I found it was almost never played, taking up space in my life, and in the years when you literally couldn't give away vinyl, I got rid of much of it the best I could. But I still held onto a piece here and there, and this is one.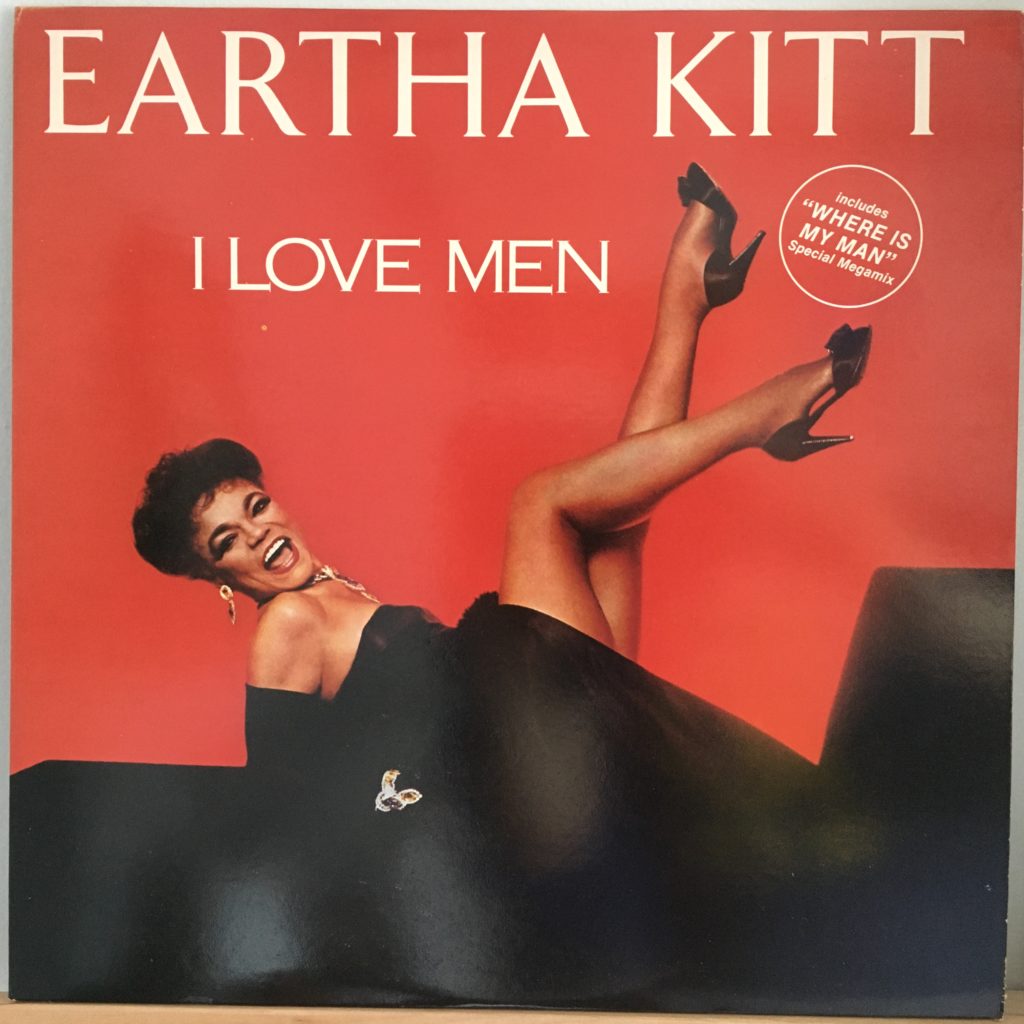 Eartha Kitt was a remarkable star, who of course (given my age) was best known to me as the second Catwoman, and best known to my kids as Yzma from The Emperor's New Groove. She was, of course, much, much more than that. Starting as a singer who had six top 30 hits in the '50s, she hadn't released an album since 1970 when this album was released in 1984. "Where Is My Man" hit high on the dance charts and was very popular in the clubs. "I Love Men" was a lesser hit, and "Tonite" is a sexual romp that puts her incredible growl to its best use. The front side of the album, I could do without entirely, but I have to admit that after we played the 10 minute megamix of "Where Is My Man" once yesterday, it was completely stuck in both our heads all day today.
It reminded us both of a dance club we used to go to from time to time somewhere on Butternut Street in Syracuse. Going out dancing (as opposed to seeing a band) was a somewhat odd endeavor for us, as by then we didn't drink, and we really didn't have friends our age to go out with us, and it always felt a bit odd to just go out to a club as a couple. Still, sometimes we did. The place on Butternut, the name of which escapes me, was rather unusual in that it drew a racially mixed crowd. Syracuse was not a place of much racial mixing (nor was Albany, for that matter), and most of the music clubs and dance clubs we went to were just overwhelmingly white (and, in retrospect, that was probably not an accident in a lot of cases). We were most likely to encounter a significant Black crowd at a blues show; the biggest dance club, a giant warehouse out on Erie Boulevard, was entirely white, in my memory. So this place on Butternut stood out as drawing a mixed crowd and being very, very chill. It was smallish and kinda tight for a dance club, but it had a very laidback atmosphere and just felt comfortable in a way that some other places didn't. (Again, not that we went clubbing that much anyway.) Ahh, to be young and beautiful again…
The things you learn in the modern age that would have never registered in olden times. A co-writer on all songs on this album? Bruce Vilanch. That Bruce Vilanch.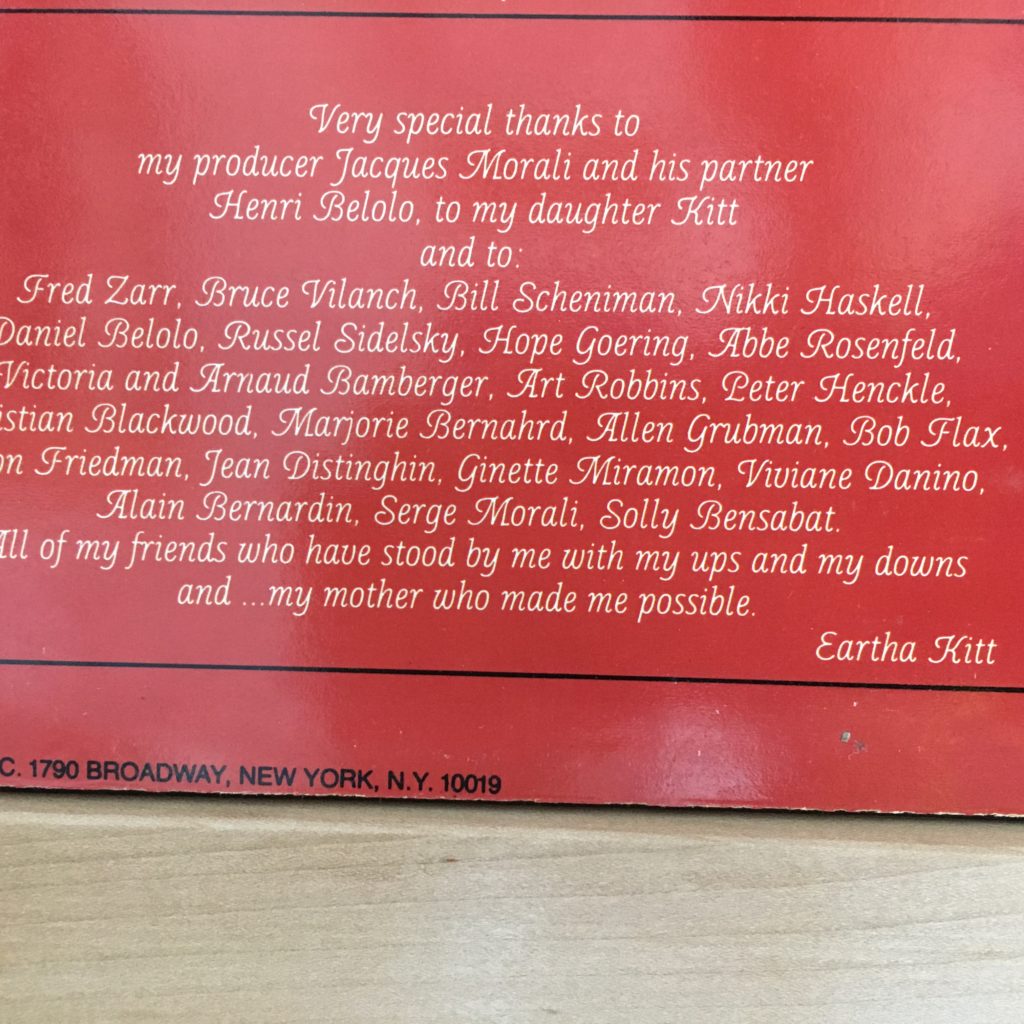 Always loved those few songs, just enough to not get rid of this, but that was my only foray into Eartha's discography and it's one of the last vestiges of '80s dance music in my collection.