For many years, one of my favorite CD collections has been a nifty little set called "Mercury R&B '46-'62," a two-CD set of old school R&B sides from Mercury records. These songs are distinctly rhythm and blues from the big band/orchestra era, though a few really anticipate rock 'n' roll. In fact, I keep wondering how we accept that "Rocket 88" from 1951 was the first rock 'n' roll song when "Caldonia" is right there in 1945. But I digress.
On that collection are three great songs by Eddie "Cleanhead" Vinson & His Orchestra: "Cleanhead Blues," "Cherry Red," and "Just A Dream." These are sensational. But after I got those CDs, I never saw anything more by Cleanhead until this past summer, when, pawing though the crates at the Phoenixville Punk Rock Flea Market (all kindsa music, despite the name), I ran across this gem. And it is a gem. Recorded in 1957, as the liner notes say, this does not age.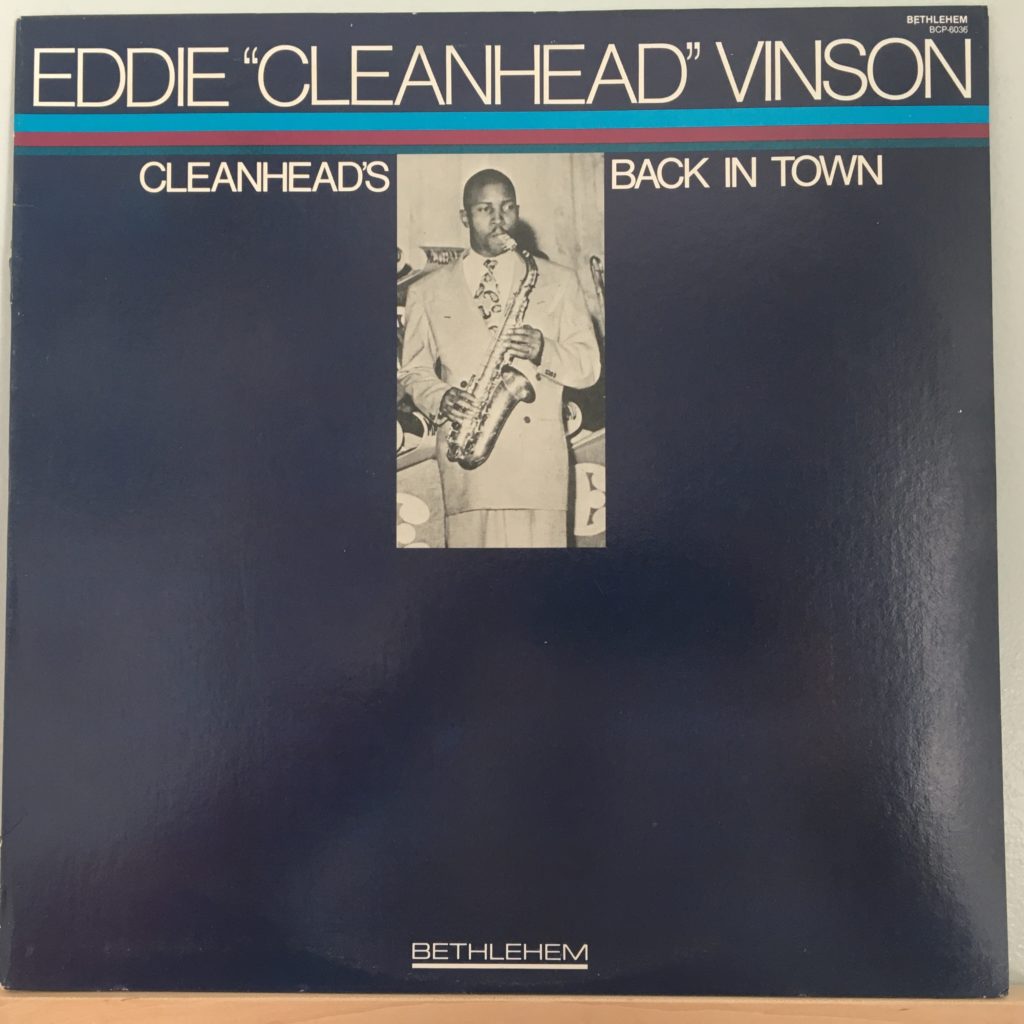 And I am here to tell you that one of the benefits of collecting music no one else cares about is that you can often get it , if you'll excuse the phrase, for a song. Because the same fool who was trying to charge $85 for an early version of "Some Girls" sold this to me for $4.
FOUR DOLLARS.
Listen, if you see a record by anyone with a name like "Cleanhead" or "Gatemouth" or anything even remotely interesting, and it's $4 — do yourself a favor and buy it. It's not likely to disappoint.
This is some fantastic rhythm and blues, including the aforementioned "Caldonia," and another version of "Cherry Red," and the sound is clean with a capital CLEAN.
Also, at the time I got this, I also got records by Clarence "Gatemouth" Brown and Mississippi Fred McDowell — and in all three cases, I was caught in an alphabetical conundrum. Where would I file them? I decided (with support from my grownkid) to file them where I would be most likely to look for them — under "Cleanhead," under "Gatemouth," under "Mississippi." And that's why Eddie Vinson's record is listed under the C's in my record collection.