I really used to think I was something of a completist about a lot of collections. In particular with records, there are just some artists where I would not say no. I really had to fight against that, especially as sometimes the quality of what an artist put out, or the direction they took, just weren't what worked for me any more.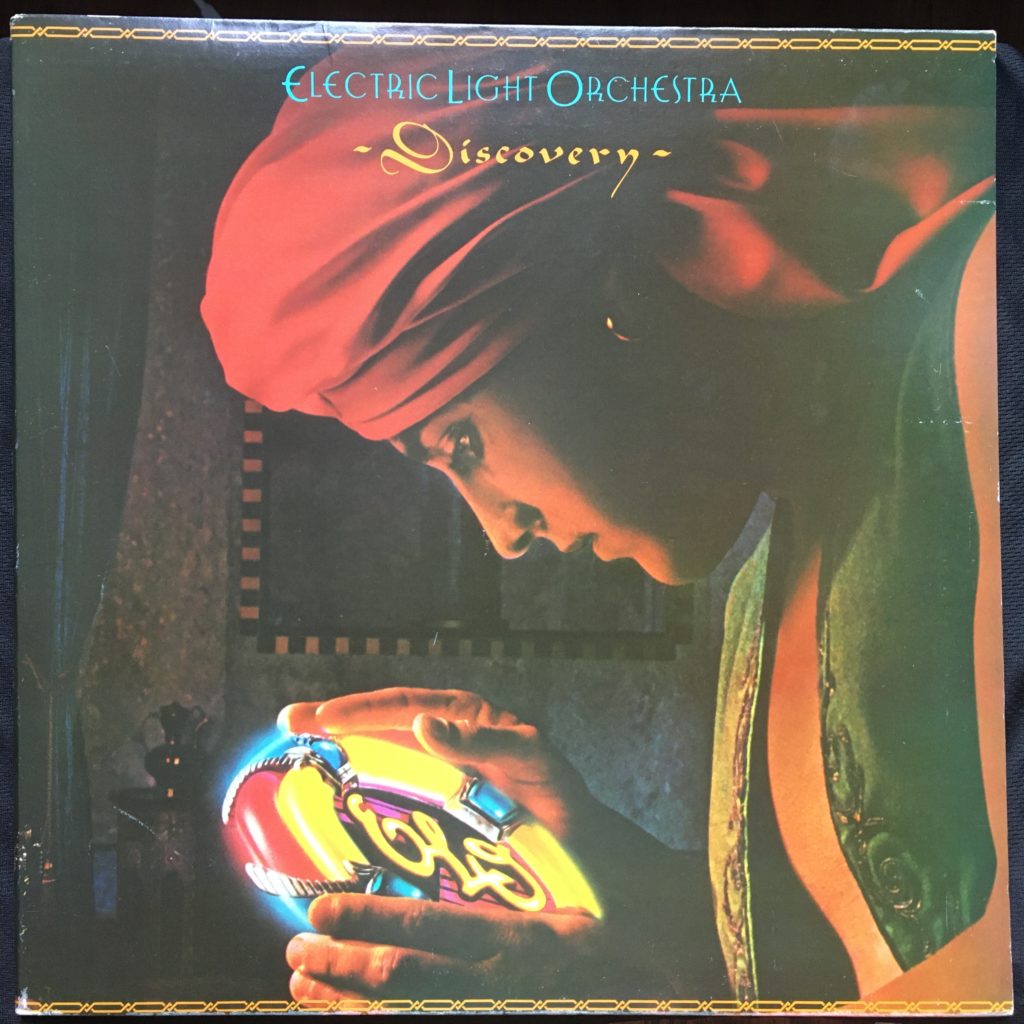 But I'm coming to realize that that was the exception — that is The Beatles (well, duh), Marc Almond for a long time, The Ventures to this day. See it, buy it. But with most others, I was actually pretty measured. As I've already noted, there were some artists whose first records I loved (see Marshall Crenshaw and Karla Bonoff), but for whatever reason, I didn't go on buying their music. I'm not sure how reasoned it was in their case, but in the case of ELO, I know my reason: "A New World Record" and "Out Of The Blue" were so perfect, so excellent, so meaningful to me, that to an extent, I didn't want to dilute my impression of them. I had "Olé ELO," the collection of their earlier material that told me their foundational work was just that, something to build on. And when "Discovery" came out in spring of 1979, as my college freshman year closed and I was heading into my summer of hippie discoveries, I just wasn't interested. "Don't Bring Me Down" was a hit, and it was great. The key string section was gone (and that certainly received some publicity at the time), and the sound starts out as straight-up disco. A friend just said that the album opens up with a straight-up BeeGees song. Yeah, it really does (not literally, but it's really easy to hear the BeeGees doing "Shine a Little Love"). The rest of it goes in a pretty disco direction, and the loss of the vibrant string section doesn't make me love it more. But I don't think I even found that out at the time, because my attitude was: I'm good. I'm all set. I have these two perfect albums and a nice selection of build-up, and that's all I need from ELO.
But I ran across this in a bargain bin last year (I think at MaTones in Collegeville) and at this point in my life, I can afford $3 and a tiny sliver of space to have a little more ELO. And so I did.
Side story: I would swear that then, or since then, I also finally bought a copy of "Eldorado." I definitely have it digitally, and it definitely has a place in the ELO pantheon. I remember holding it in my hands and carrying it around a record store somewhere. I fully expected to find it in the stacks as I prepared for this blog. Yet, it wasn't there, and isn't just misplaced (checked my Discogs). So apparently at some point I decided to put it back, and now I know that the very next time I run across "Eldorado" I will be dragging it back home and writing a new entry about how silly it was that I didn't own it all these years.