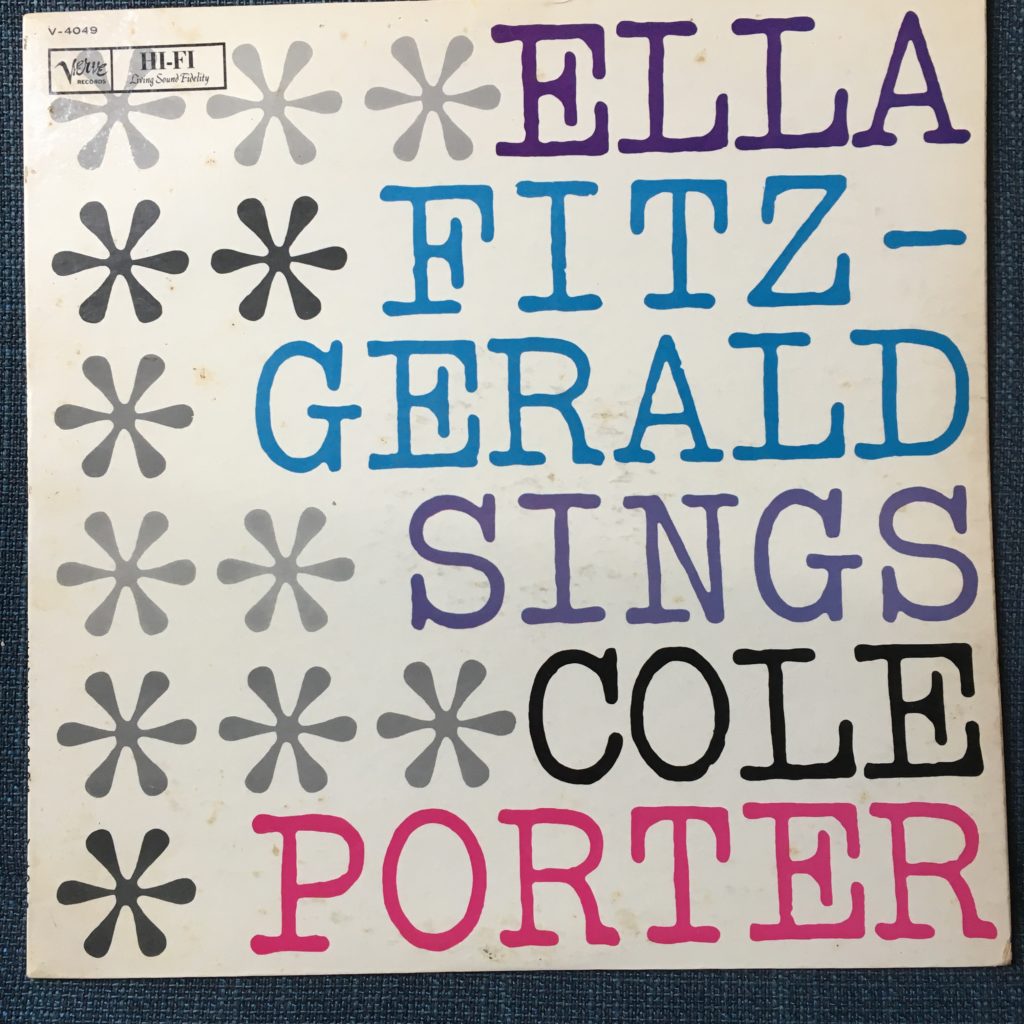 I don't have a lot to say about this one, primarily because we picked it out of the Forever Changes dollar bin last year entirely for the cover. I'm not a jazz guy, not an American songbook guy, not a show tunes guy. I understand Ella Fitzgerald was a remarkable talent and her achievements were historically important. But I don't think this album gives much of a hint of her greatness, other than the incredible clarity of that voice.
Still, these are lush, nicely produced versions of these Cole Porter tunes. This isn't the original cover for this record, but appears to be a reissue. The real original, which had a picture of Ella on the cover, was the first album released on Verve Records, which was apparently formed specifically to produce her records. But if because it's Ella and it's Verve, you're expecting jazzy versions of these numbers: no. These are very traditional. One of the most innovative jazz singers in history could here be mistaken for almost anyone else. It's . . . dull. But it was very much intended to help her cross over, and it very much did.
So this is a great cover, though, as I mentioned, not the original. The original album was released in 1956; this edition with its entirely typographical cover seems to have come from 1975. Early on, many black artists weren't featured on their own album covers in order to promote them to white audiences, a horrible situation, and one that I wondered about with this. But clearly Verve had no such problems promoting her, and the fact that she was on the album cover back in the '50s makes it seem quite unlikely that this cover was an intentional hiding of her blackness. But boy, are there a lot of examples of that from only 20 years earlier.
By the oddest of coincidences, as I was writing this up, my little Facebook group of local music nerds lit up over news of the release of a previously undiscovered Ella Fitzgerald album, leading to my discovery that they all know and love this album. I'm a philistine, I know.