I first became aware of Elmore James through Eric Burdon, of the Animals. On an odd import soundtrack album by the Eric Burdon Band from 1982, he sings a song called "No More Elmore," a song about his learning of the death of Elmore James. Well, I hadn't heard of Elmore when I first heard that song, but at the very least it gave me a sense that he was a blues master I should be aware of.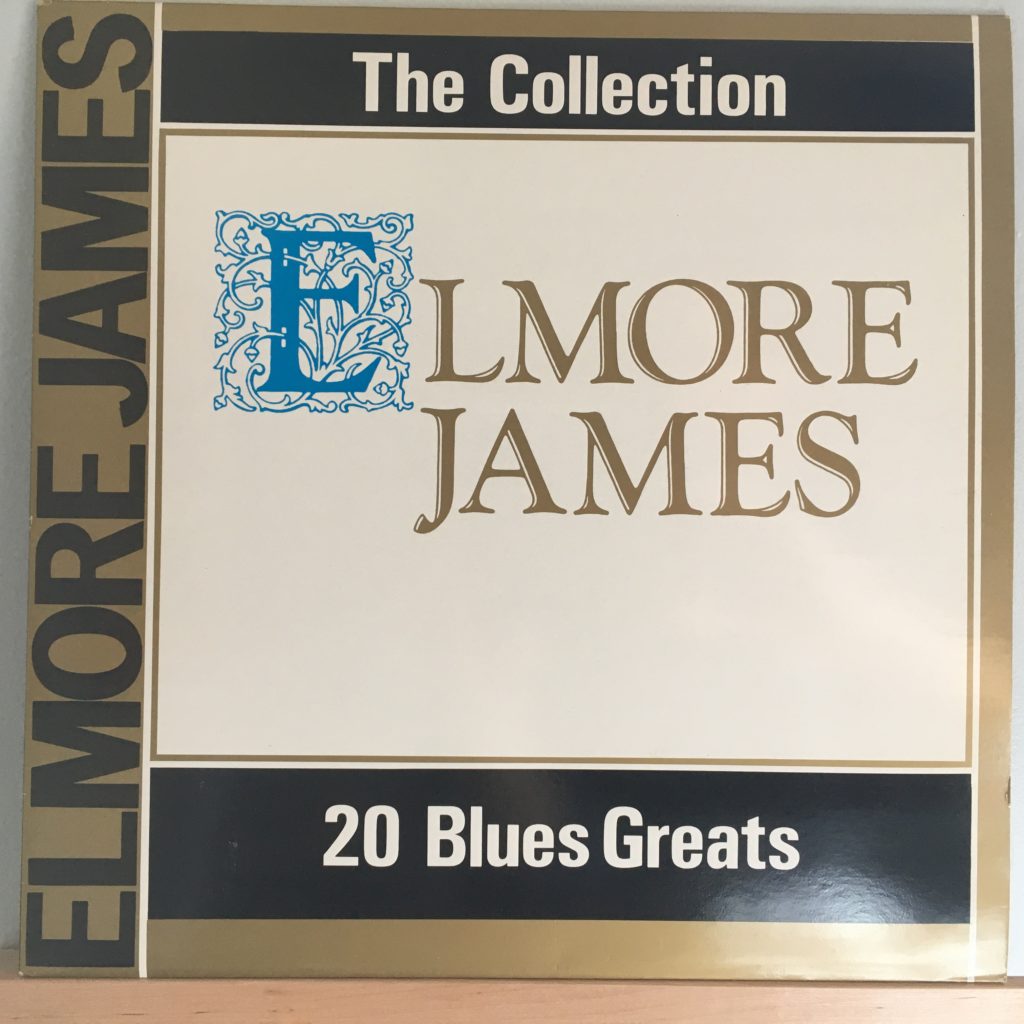 In fact, Elmore James was called the king of the slide guitar blues, not without reason. When Jimi Hendrix styled himself as Maurice James and Jimmy James early in his career, it was in honor of Elmore. Brian Jones similarly went by "Elmo Lewis." If there's a blues slide guitarist, they owe something to Elmore James. Even The Beatles mention him (in a side comment by George Harrison during "For You Blue").
James was actually primarily a singles artist; only one album of his work was produced before his death in 1963. This is an Italian release from 1988, and I have no idea where I found it but I know I got it that year or the next. Here's the thing: there is an Elmore James sound. Guitar-wise and vocally, a lot of these songs sound very much the same. That's all right, it's a style, but it doesn't mean I end up playing it all that often, even when I'm in a blues mode.