Originally released in May 1972 — I was in the sixth grade, not yet really listening to music, just about to get seriously into AM Top 40 radio. I wasn't hip to Elton John, not yet. I would buy his next three albums and a number of singles, and develop a deep association with his music as part of my teen years — but when I did that, I didn't look back in his catalog.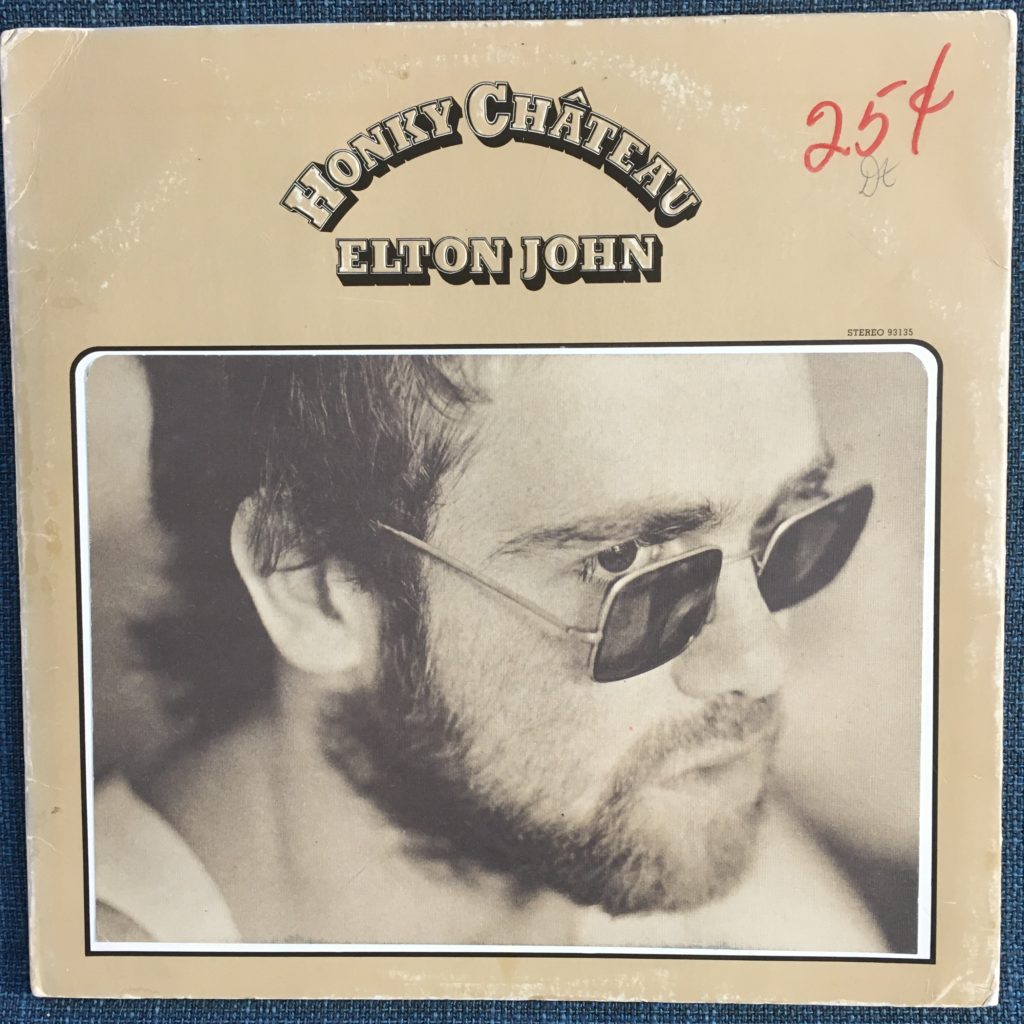 So I didn't end up getting a copy of "Honky Château" until the summer of 1979, at the garage sale that, in all other respects, sent me off in some incredibly important directions, introducing me to Jefferson Airplane, Country Joe and The Fish, and more. And, for 25 cents, filled this little hole in my collection. But, coming as it did when I was in college, and past my peak Elton listening, I treated this as an occasional curiosity — it was never branded into my psyche the way the albums I'm about to write about were.
This was the first album on which what I thought of as Elton's band appeared fully — Davey Johnstone, Dee Murray, Nigel Olsson. They were all pictured and well-credited on those albums, and in those days I studied record covers. This is a great album, to be sure, starting with the jaunty "Honky Cat," moving on through "I Think I'm Going to Kill Myself," "Rocket Man," the epic "Salvation," "Mona Lisas and Mad Hatters," and the overlooked "Hercules."
This copy is a little beat up. If I recall correctly, the other records I bought at that garage sale were on the order of 50 cents or a dollar. This one would certainly have been worth 50 cents, even in 1979 (minimum wage in the neighborhood of $2), had someone not written "25¢" in permanent marker on the cover! Oddly, this contained not one but two discs, both "Honky Château." One was in a sleeve (which I've just learned was the sleeve from a Lani Hall album), and one not (which I've finally rectified). The vinyl on both is a bit rough, but I've really learned something this year: a vastly better cartridge and stylus make even crappy records sounds vastly better. And these now sound pretty decent.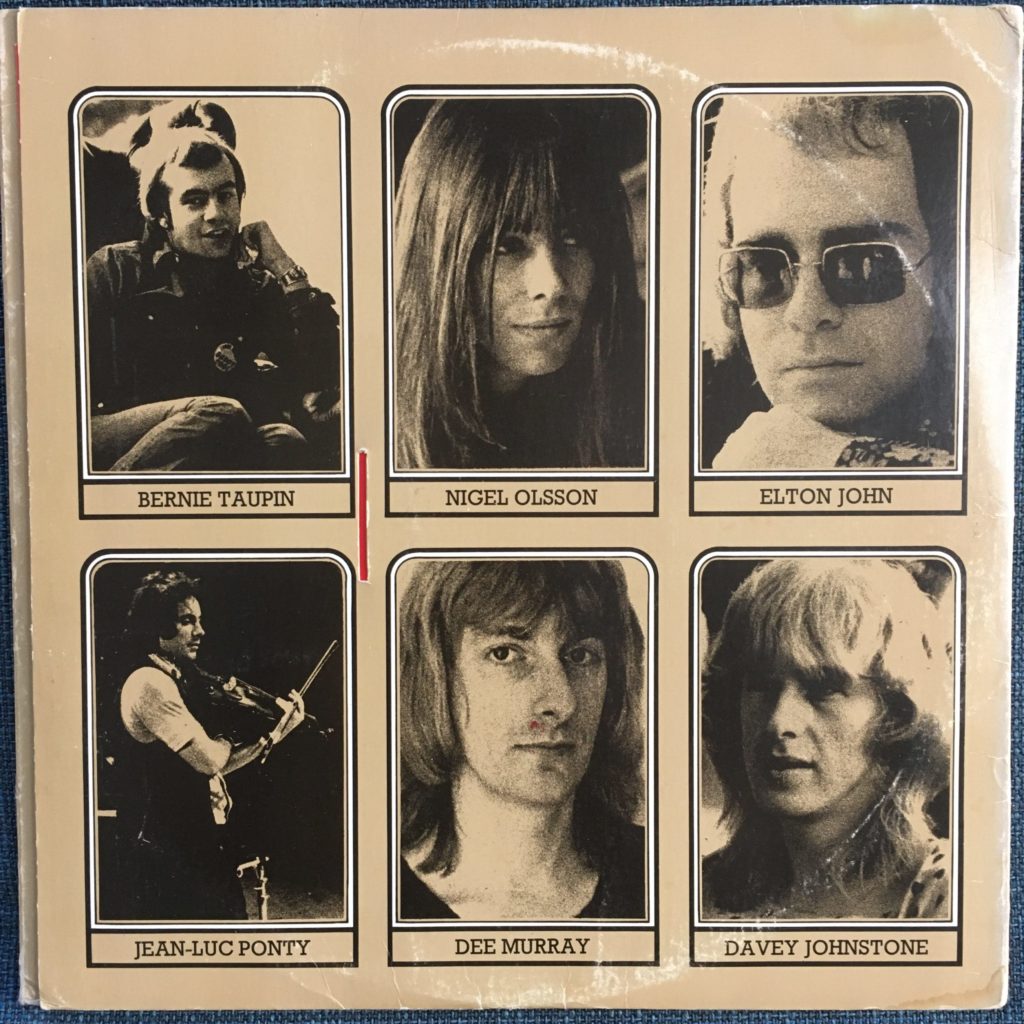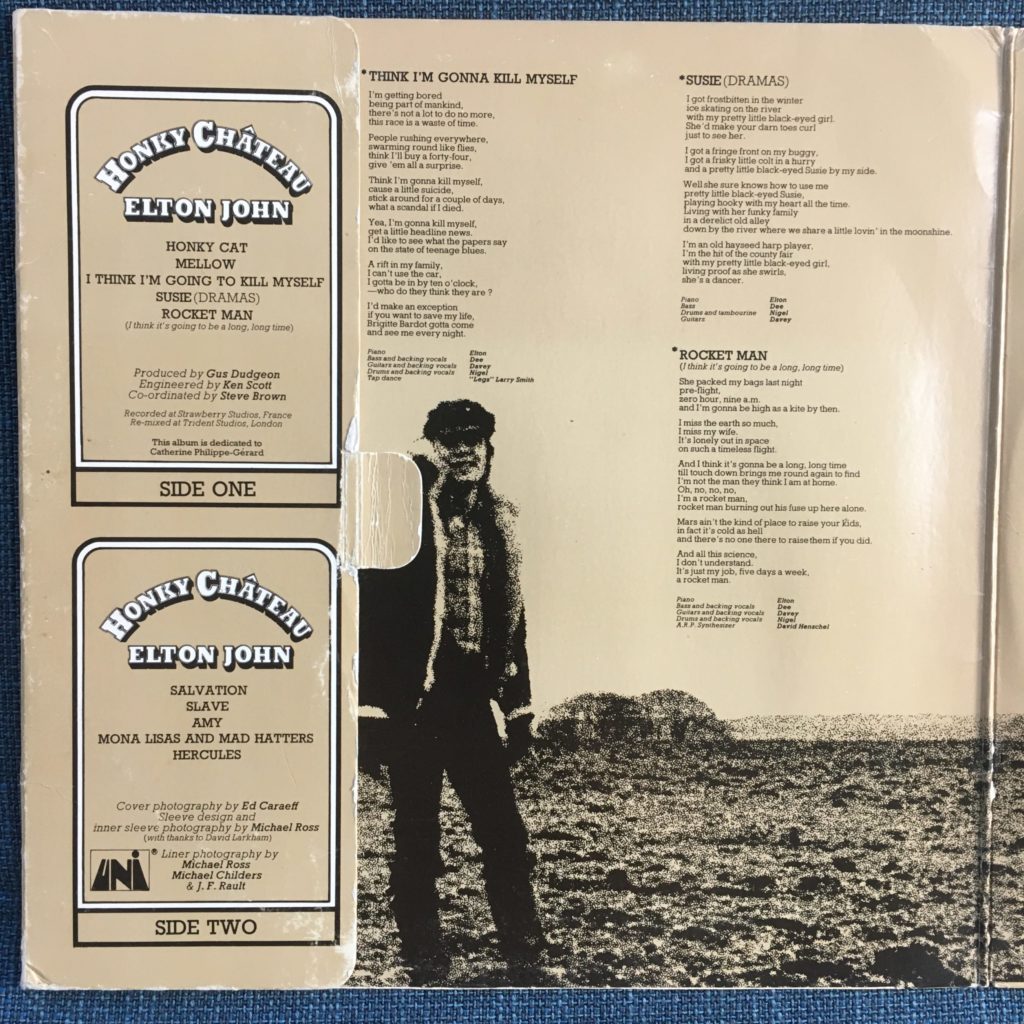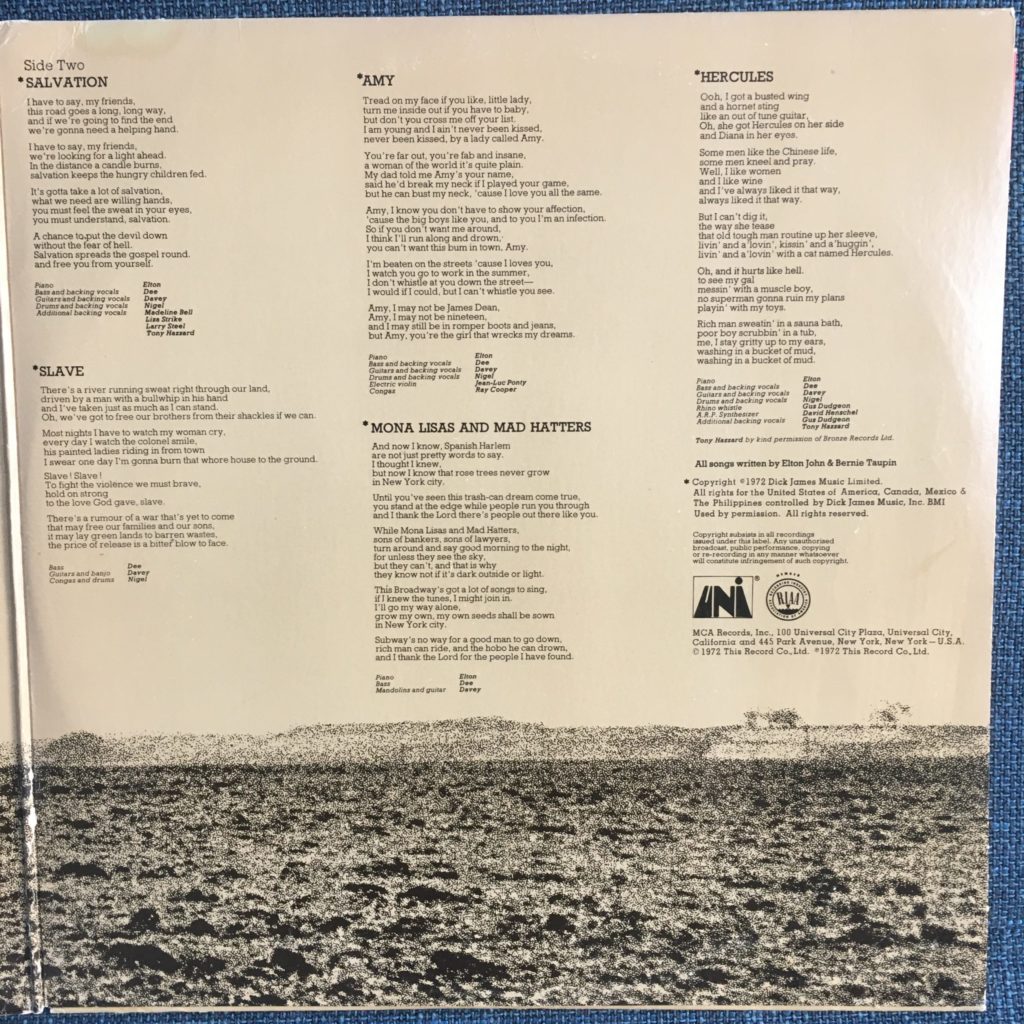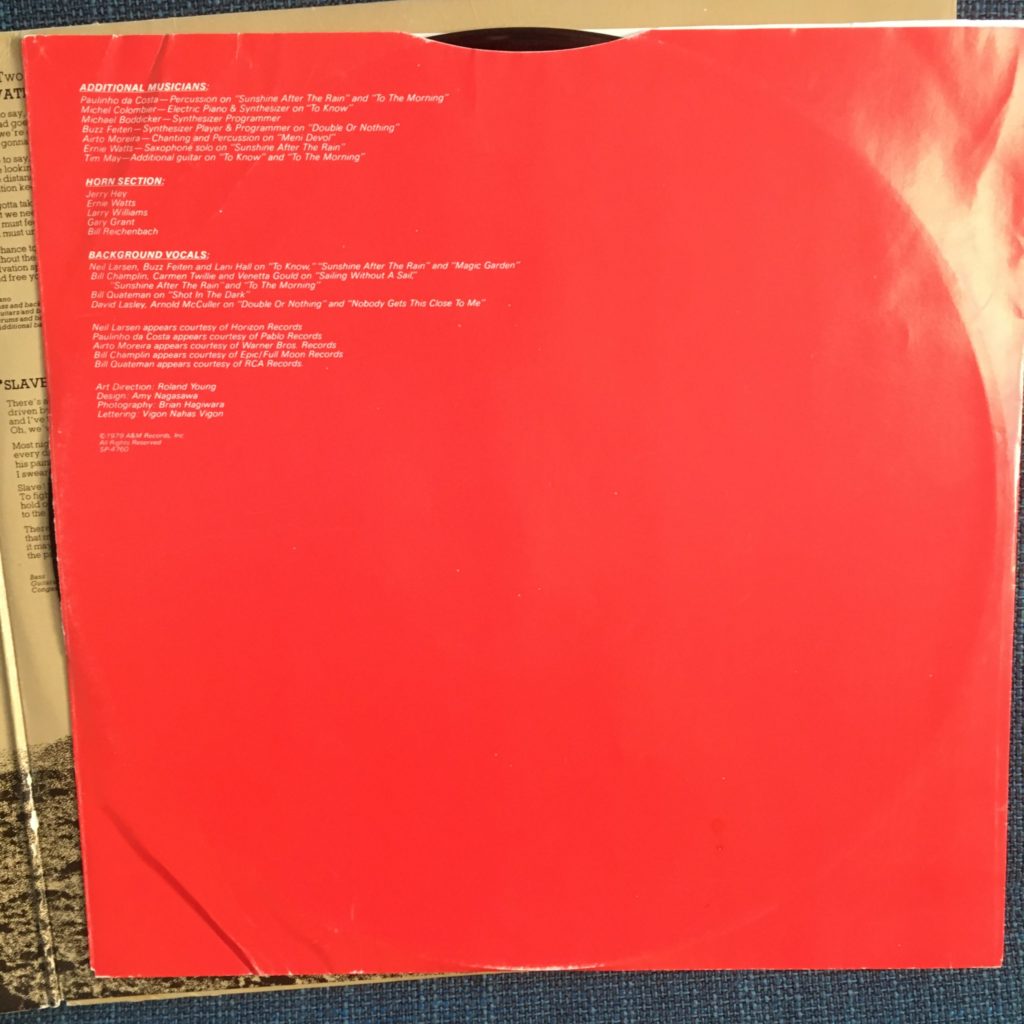 The packaging on these early Elton albums is just fantastic. I believe this is the only album I have with a tabbed overflap that tucks into the back cover — essentially creating a.box for the album. While I could do without the tan/brown tones, the cover photo is printed separately and pasted in place as well.