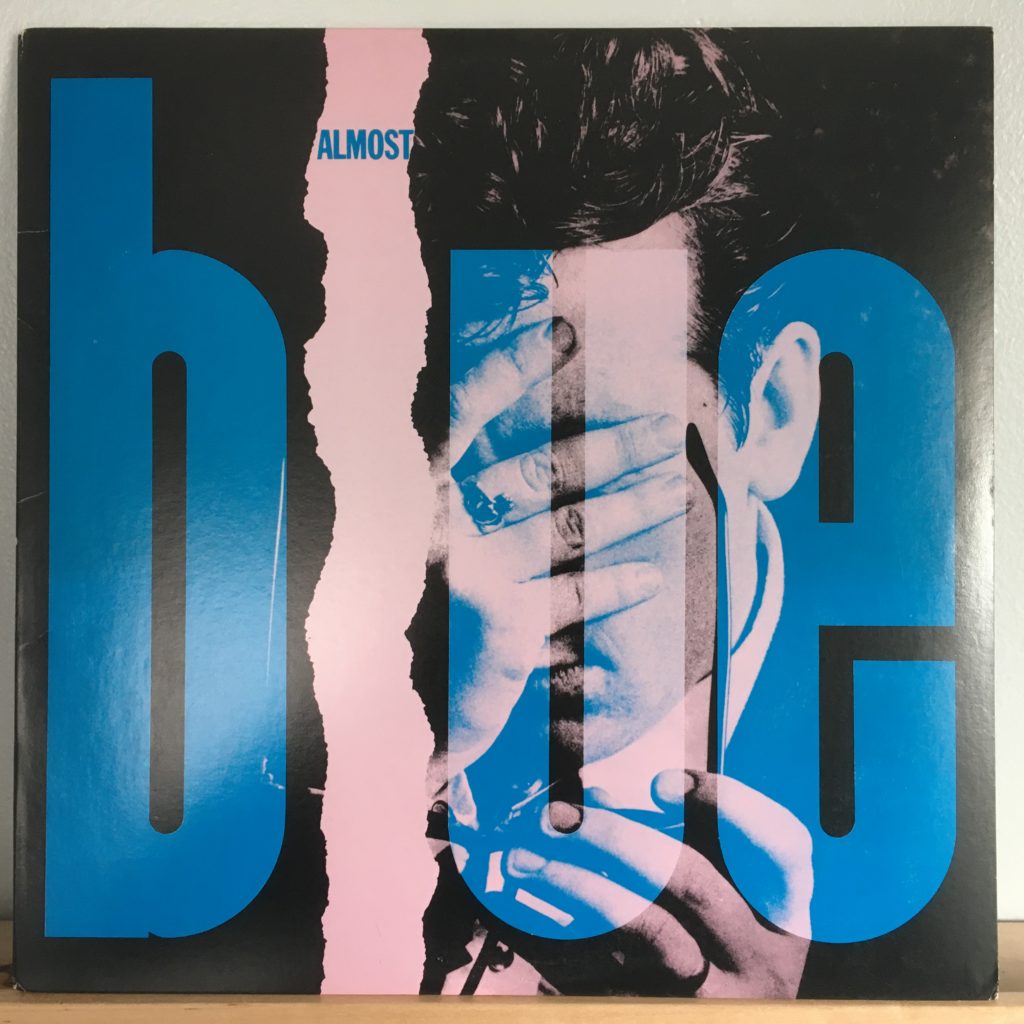 "Almost Blue" came out in 1981, just 10 months after "Trust," not an unusual pace at the time but still hard to imagine. In order to meet that kind of pace, an artist may have to resort to covers. In particular, country/western covers.
As with my other Elvis vinyl, I didn't experience this in real time, coming into my Elvis Costello phase a few years later. I've said that with most of them, I didn't experience the albums on vinyl even after I had the LPs, but there were exceptions. "Trust" was one. "Almost Blue" was another.
My relationship with country music is complicated, but let's say that if the singer is coming at it with a twang and a cowboy hat, I'm probably going to check out. (Unless the twang is outrageous and the cowboy hat ironic, like The Rolling Stones did it.) It doesn't mean there aren't good country songs, but it does mean that how they're packaged affects how I receive them. So if you want me to hear a Merle Haggard or a George Jones song, having Elvis Costello sing it is a good way to go.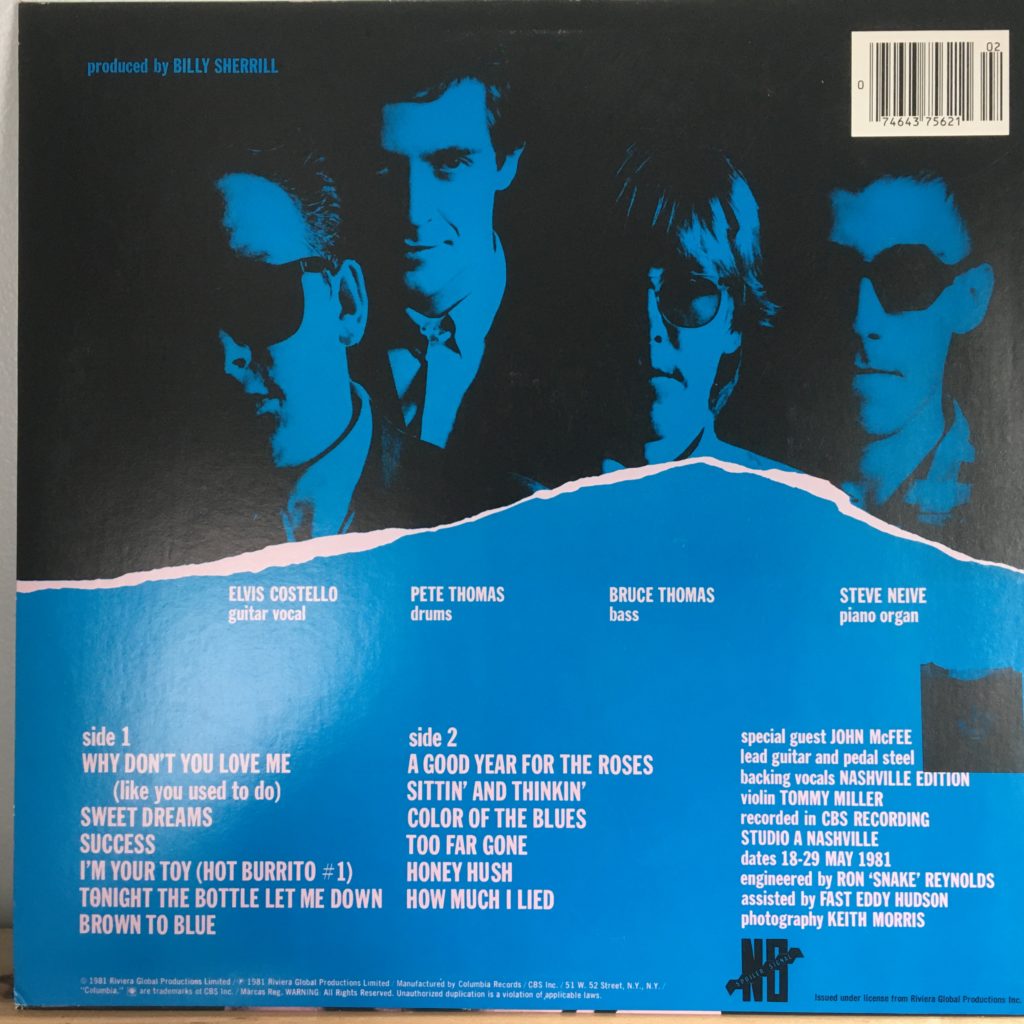 While this album didn't do particularly well (but still hit #50 on the album charts), and while it doesn't contain the Elvis song "Almost Blue" (nor should it), it is a great collection of songs done very well. In fact, I'm pretty certain this introduced me to the concept of Gram Parsons, which was a seed that stayed ungerminated for quite a long time.