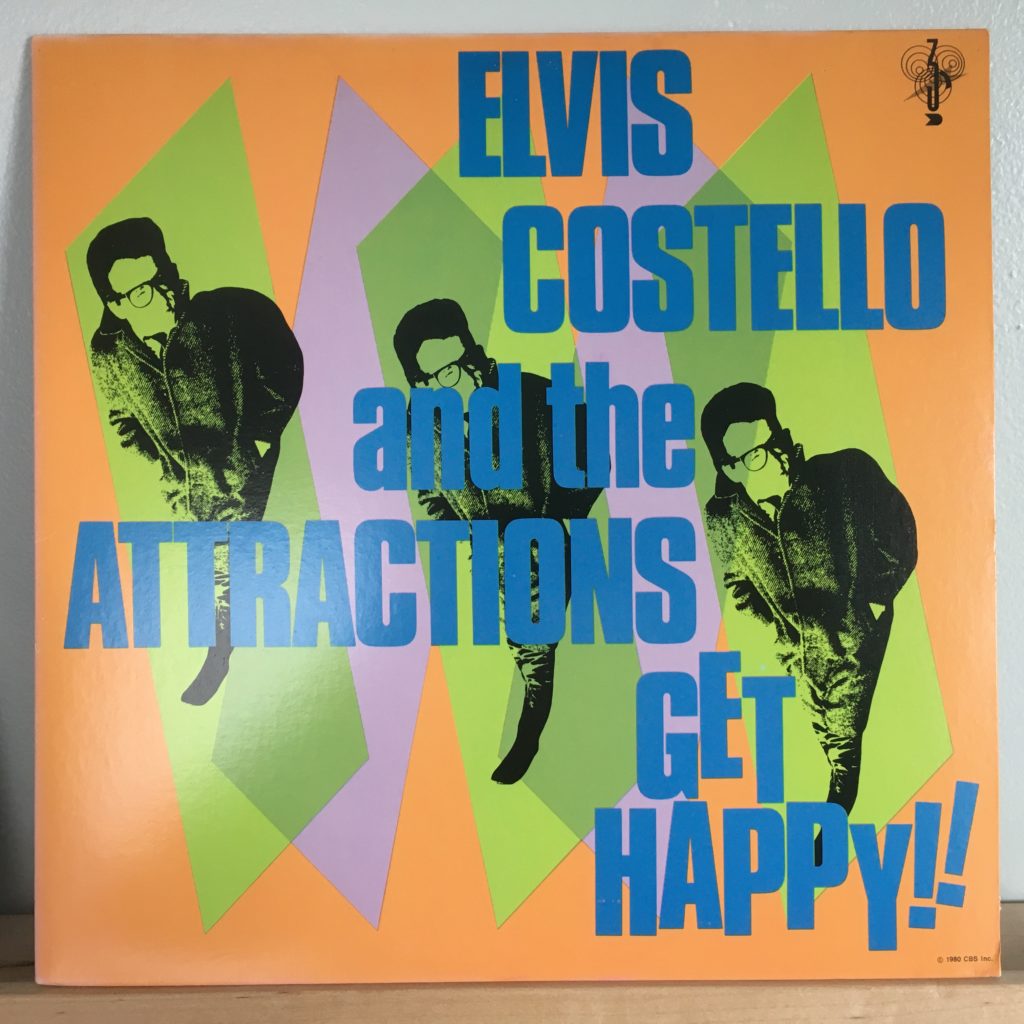 A couple of entries back I told the story of how, when "Get Happy!!" came out in 1980, I allowed myself to be put off of the record by someone else's enthusiasm for it. Having judged most of this person's other musical enthusiasms to be entirely wrong, I had to assume that this one was wrong as well.
By this time, Elvis Costello was known — his third album, 1979's "Armed Forces," did quite well, making the top 10 in the US album chart, going gold — though it didn't produce big hits ("Accidents Will Happen" got to #101), you couldn't be in college at that point and not have heard of Elvis Costello, even if he wasn't getting much radio play.
This was still pretty advanced stuff for someone who was swooning over the Herman's Hermits version of "No Milk Today" at the time. Not having heard the previous albums, I would not have recognized that "Get Happy!!" was a signal that Elvis was no flash in the pan (nor was he "Flash and the Pan," a band that was definitely a flash in the pan in the US), that he was going to continue to grow and successfully integrate numerous musical styles and make them his own. It features his first forays into R 'n' B, more of his incredibly compact cinematic storytelling, and his concise wordplay. It's a brilliant album. Again, I did not know this. Even when I got this on vinyl, sometime in the late '80s, I was all about the late '80s Elvis and this stuff wasn't really on my radar. It would be a number of years before I would get this on CD and start listening to it.
I can't say that I regret that I didn't get into this earlier. I still connect much much more with the Elvis that followed. But there's no questioning the brilliance of some of these songs.