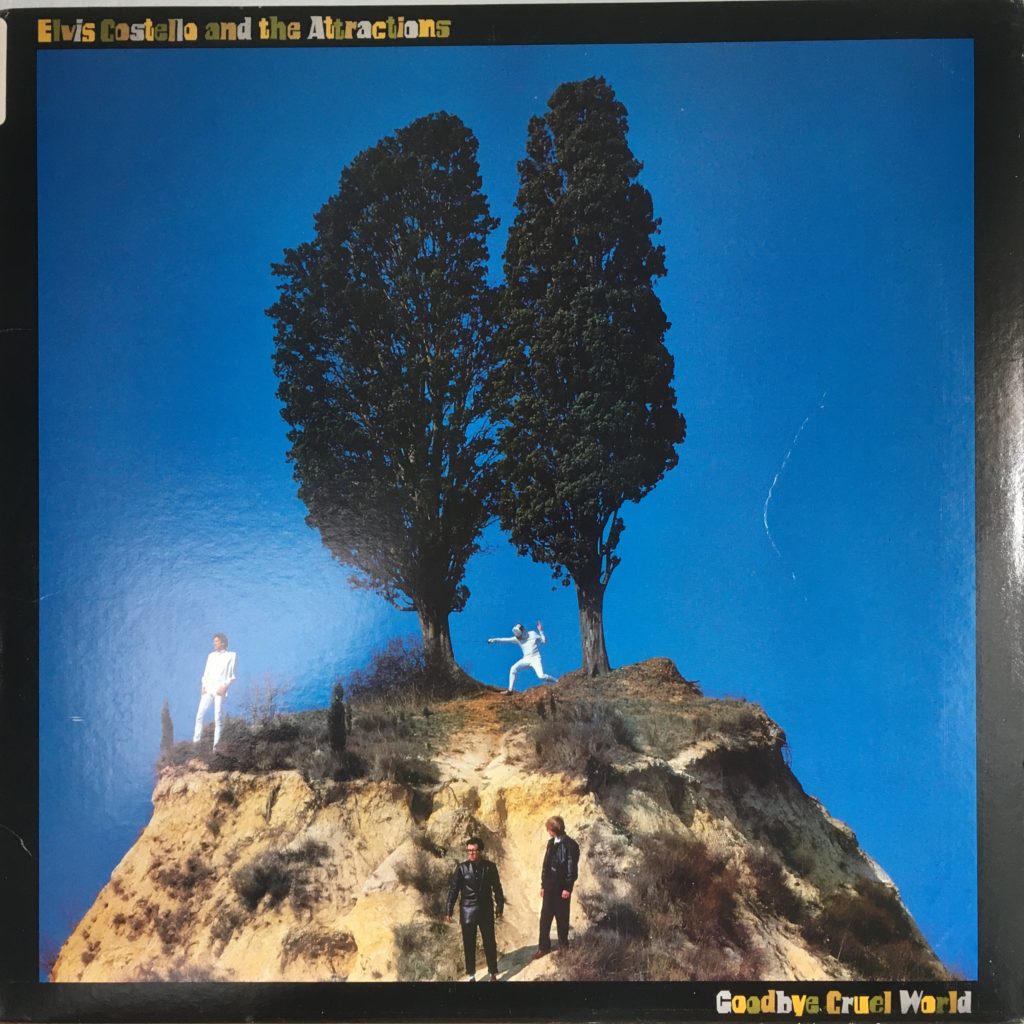 When I started this blog, I never envisioned that at some point I would just be posting pictures of albums with almost nothing to say about them. I mean, most of these records have followed me around for 40 years or more. A decade ago I got rid of a whole bunch of records that I didn't care to have weighing my shelves down anymore. Surely every record that remained must have some meaning for me.
Maybe not. Like my other Elvis Costello vinyl, I got this one some time after its release — probably 1988 or so, and this came out in 1984. It has some highlights ("The Only Flame in Town," "I Wanna Be Loved," "Love Field"), but I have them all on CD somewhere. If I played this three times, that's a lot. Turns out I wasn't the only one who felt this way — the album was recorded after Elvis announced he was breaking up the band and retiring. It's hard to motivate people you've fired already. The title is entirely appropriate, because it sounds like career suicide. When it was released on CD in 1995, Elvis's liner notes say "Congratulations! You've just purchased our worst album."
Not wrong.
Oh, and I hate the cover, too.