It's an odd compilation album that officially, on the spine, lists "Various Artists" when there is, in fact, one artist in common to every song on the album: Elvis Costello. This collection was released in the UK in 1987, and contains 17 rare or unreleased recordings dating back to 1979, all by some version of Elvis and a band. There's just Elvis Costello, there's Elvis Costello & The Attractions, there's Elvis Costello & The Confederates. But there's also The Emotional Toothpaste, The Coward Brothers, Napoleon Dynamite & The Royal Guard, and several others. Yes, it's wildly confusing.
It was also exciting, coming out as it did as I was in absolute thrall to all things Elvis as the time, and this had some fun stuff, like "Baby's Got A Brand New Hairdo," the soft country of "Shoes Without Heels," and an incredible cover of the only Yoko Ono song I have ever genuinely liked, "Walking on Thin Ice."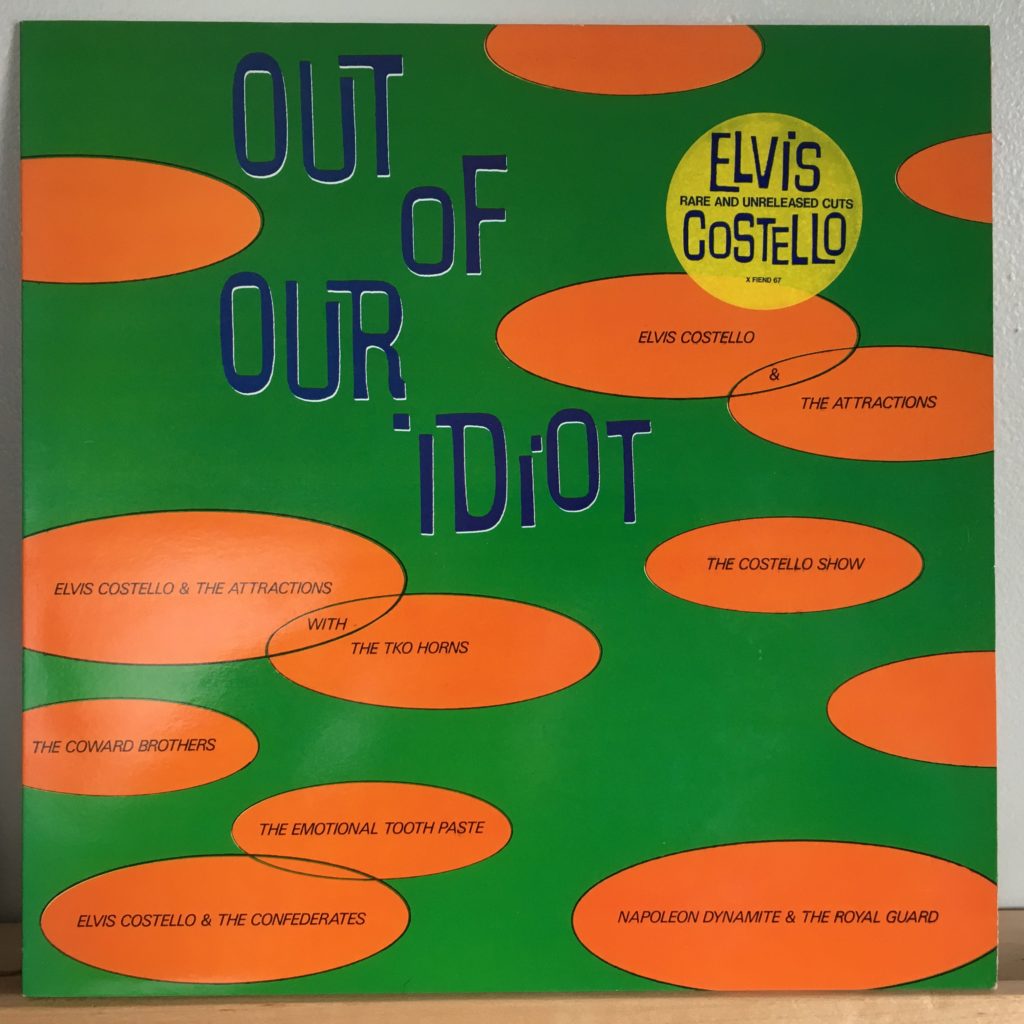 But most importantly, and excitingly, of all, it has "American Without Tears No. 2 (Twilight Version)," a completely alternate take on his brilliant, sardonic "American Without Tears" from "King of America." This was just an early indication that Mr. Costello had a lot to say, and that he could and would rework and reshape songs that he'd already released into entirely new things. You could hear it in his concerts — he'd veer off into his own songs or others because of a musical association that sprang into his head. For example, hearing him perform "God's Comic" in concert, after having god question whether he should have "given the world to the monkeys," he held a pause and then launched into the refrain of "Last Train to Clarksville." This came into a full-blown form when he released "Cruel Smile," a complete reworking of many of the songs from "When I Was Cruel," and then even more so in his collaboration with The Roots, "Wise Up Ghost," which pilfers samples from throughout his own career to make up something entirely new and fascinating.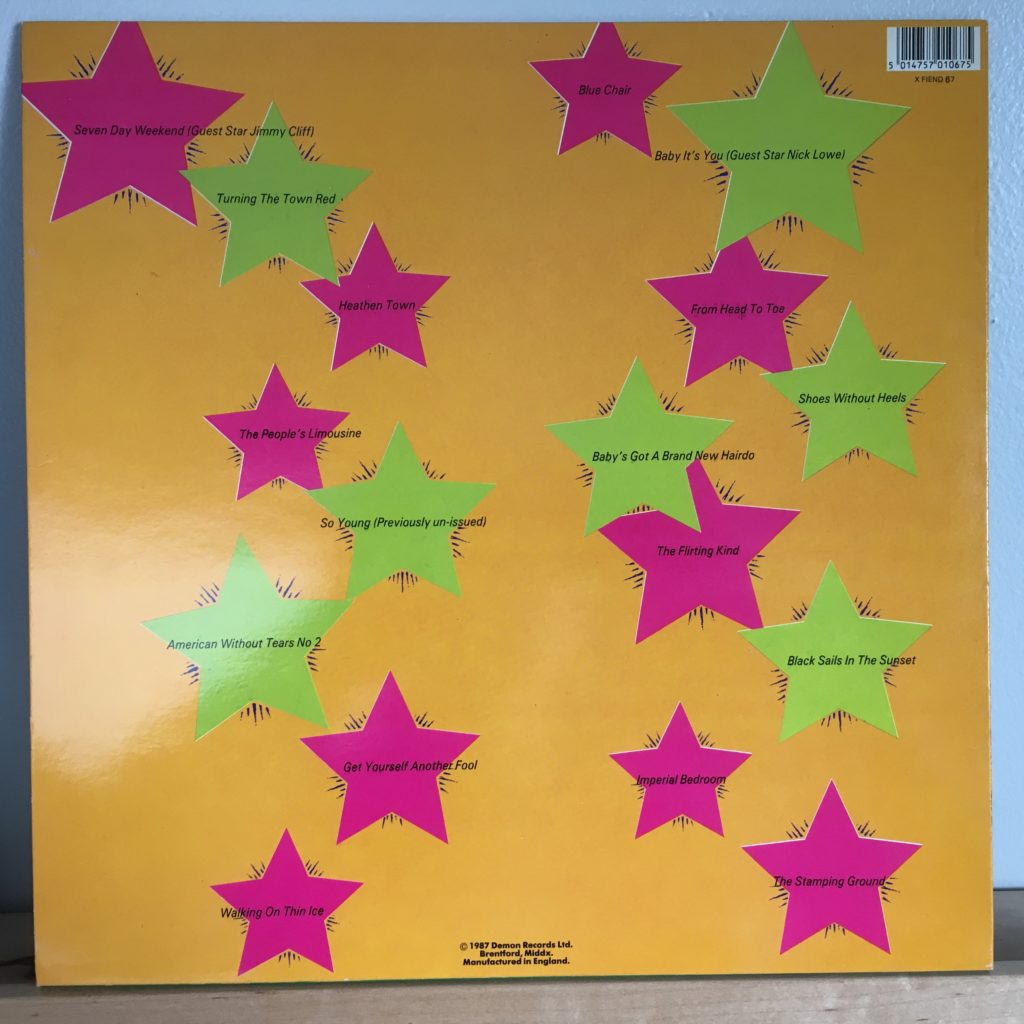 Because this was an import and not widely available, for the longest time this felt like a personal secret, a badge of fandom. Maybe it is. I later (much later) got a CD version, as well, with additional tracks, and many of these songs found their way onto various Rykodisc releases, so the secret got out.