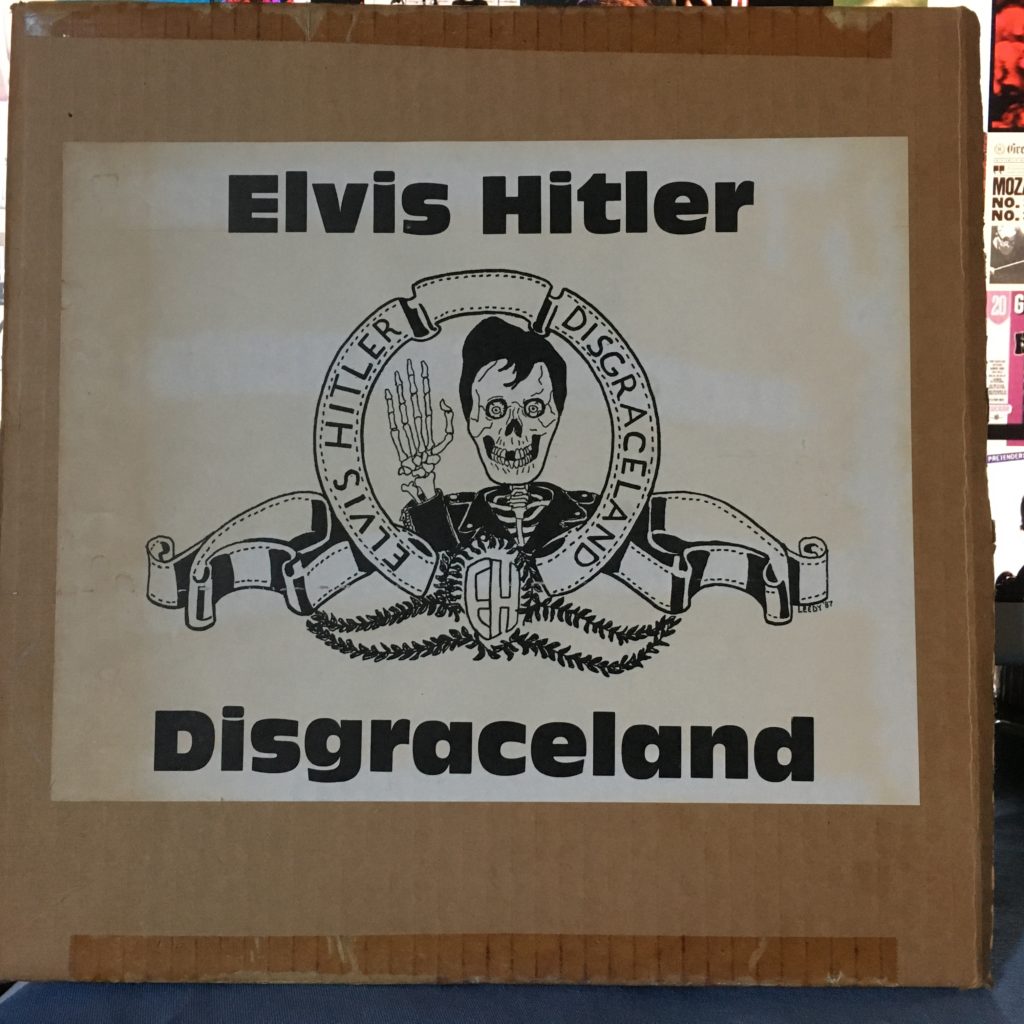 Honestly, I nearly missed this one. I haven't played it in years and years. That's not because I don't like it, but because of its "album cover" format, if you can call it that. Because Elvis Hitler's 1987 "Disgraceland" was packaged in a somewhat poorly assembled cardboard box, of the kind you might ship a record in, held closed with tape. The front and back cover are just taped-on printed (possibly xeroxed) sheets. It's as DIY punk as you can possibly get, but for that reason it doesn't live with the rest of my records; right now it's tucked way in the back of the stacks somewhere. And I've never digitized it.
Well, that's a shame, because this is a psychobilly album that rocks. It is fun, fast and noisy. I think I became aware of this because of a rare moment of listening to college radio, something I rarely did after college. I barely listened to radio, let alone college radio, but I'm pretty sure that at some point during my transition to Albany, I heard their song "Green Haze," probably on WCDB. It's a clever mashup, the "Green Acres" TV show theme sung to Jimi Hendrix's "Purple Haze." Apparently that was enough to convince me to buy this. I am not at all sure where I bought it; my guess would be somewhere in Albany in 1989.
Back in those days, the name "Elvis Hitler" would have been kinda normal-level shocking, meant to grab attention, but not to signify anything (in other words, this isn't Nazi punk). (And by the way, Nazi punks: fuck off.) The album is from the "loud fast rules" school, starting with the great anthem "Live Fast, Die Young" ("and leave a beautiful corpse"), declaring that "It's a long way from Berlin to Memphis," and delivering a vicious send-up of country religion in "Ten Wheels for Jesus." Truly, I had forgotten how good this record was, so I'm glad I suddenly remembered it was stashed behind all my other records. Great good fun to fill in some of my very limited psychobilly collection. (See: The Cramps.)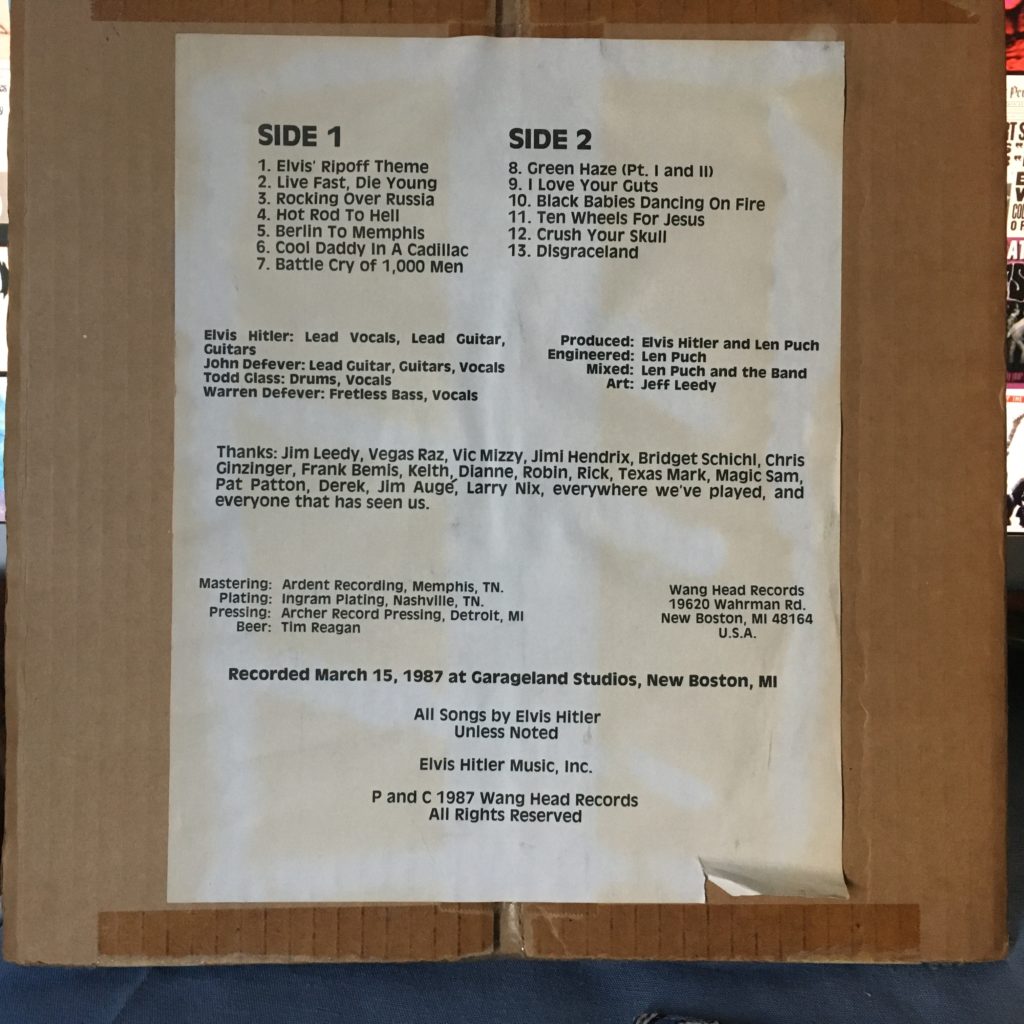 The cover strategy, unfortunately, leaves something to be desired. There's no way to bag and protect it, and the acid from the cardboard is ruining both the labels and the record sleeve, so now I'm going to have to pull the record out and store it some other way.