Our last disc was by "The Eric Burdon Band." This is just "Eric Burdon Band." Budgetary issues? Label wouldn't spring for a "The"? Well that, can't be it – unless they used up all their budget on alternate titles for this record, which came out under at least six different names (not counting different languages, and yet was never released in the US.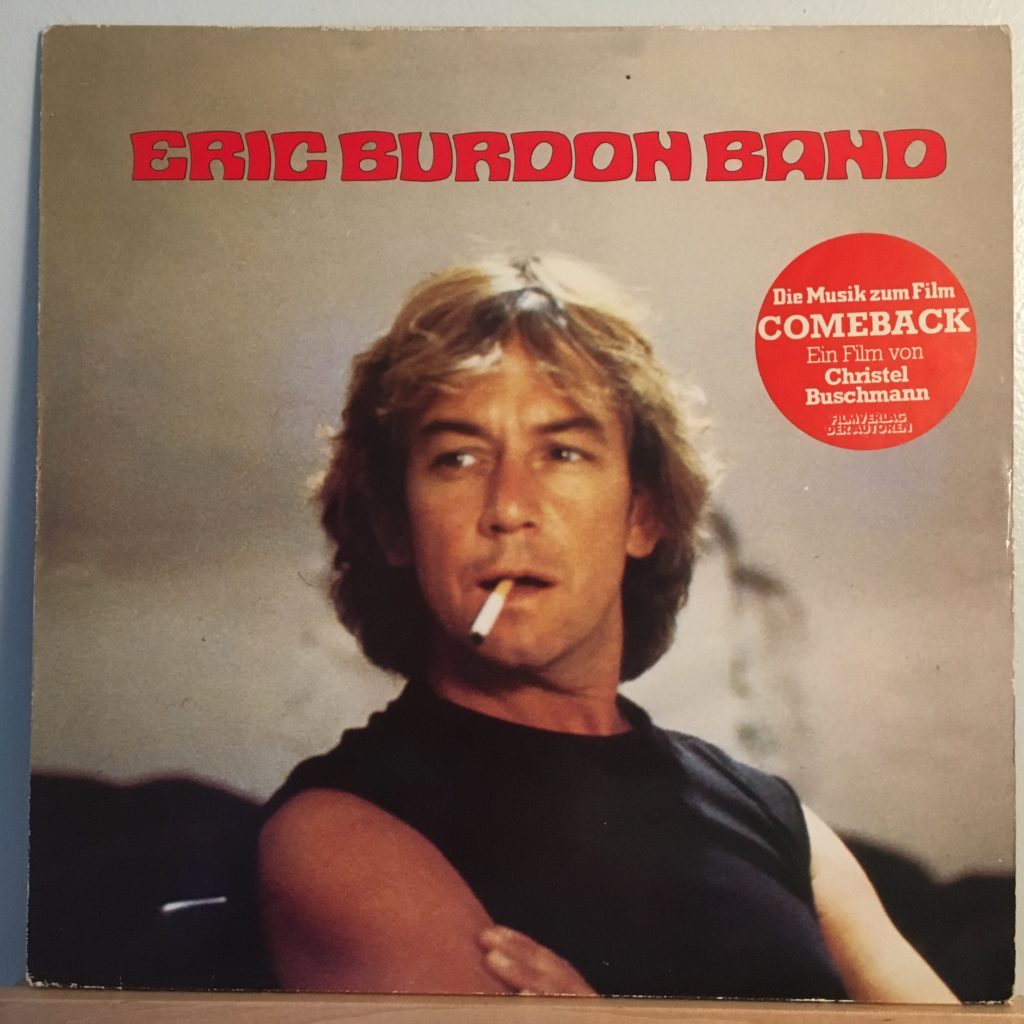 As the sticker on the cover says, this is die musik zum film "Comeback," apparently a semi-autobiographical film about Eric Burdon that came out in 1982. IMDB says "A once-famous blues singer whose career has taken a downturn tries to get back on top." Yeah, that sounds about right. The album came out the same year, but only in Germany (where my copy came from), France, and Italy, all under various titles. It found release in the UK and Greece as "The Road," and again in the UK in 1985 as "Wall of Silence." In the CD era, it was released as "Crawling King Snake," "The Comeback Soundtrack," and "Beast of Burdon," and still, never saw a US release.
That's a shame ("a cryin' shame — no more Elmore James"). This is solid, solid blues. This is The. Blues. The blues in a way Eric hadn't done since the earliest days of The Animals, and then more blues than that. It also shows off Eric's songwriting more than anything he had done in ages, taking credits on five of the songs and arranging credit on "Crawling King Snake."
Somehow, I've had this since shortly after it came out. No idea why or how a German import popped up so quickly at what was likely Desert Shore Records in Syracuse, but I have always been glad it did.