This came out in 1986, just about a year after "Be Yourself Tonight," and I counted myself such a fan of the previous album that I probably bought this as soon as it came out. It continues in the direction of the previous, and produced some solid singles in "Thorn in My Side" and "Missionary Man."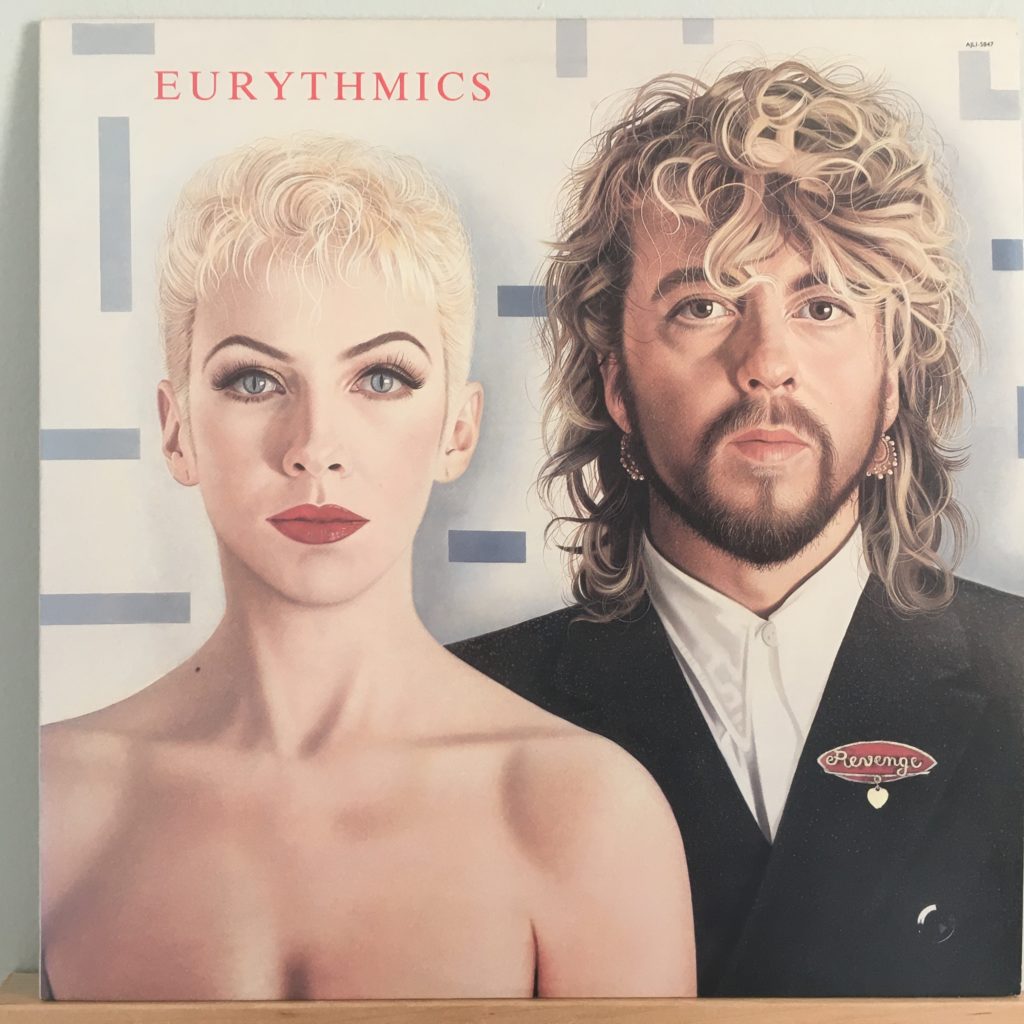 And I've continued to play it now and then through the years, usually when I'm also playing "Be Yourself Tonight," but Eurythmics just don't seem to be my go to. I think I like them, yet I almost never play them. So, maybe I don't like them as much as I think I do? I know that once Annie Lennox went solo, I had no interest in the material she was doing. Not saying she's not an amazing singer, just saying I didn't care.
I'm trying with these entries to connect my records to a time of my life, to dredge up some memories and tell how a record made me feel back when I first got it (or later, if it was a sleeper). But I'm honestly struggling with that aspect for Eurythmics. They were definitely of a time for me, that mid-'80s feeling, when we were a young couple trying to make our way in the world, pretty cute and full of promise, enjoying life in a city. If I play them, they do take me back to our cozy two-story apartment in a renovated Victorian on Syracuse's near north side, my absolute favorite of all the apartments we ever had and the one where we figured out how to be together, who we were to each other. But when I play some other records from that time, from our confusing 20s, I get more than nostalgia. Joe Jackson's "Big World," for example, takes me back there in a big way, but it also engages me now. With a few exceptions, Eurythmics doesn't really engage me anymore.