It took a bit more than three years for a follow-up to the debut album by Fine Young Cannibals, which had gotten them a huge amount of attention. In the '80s, that was a huge amount of time to let pass on a career that was just getting started.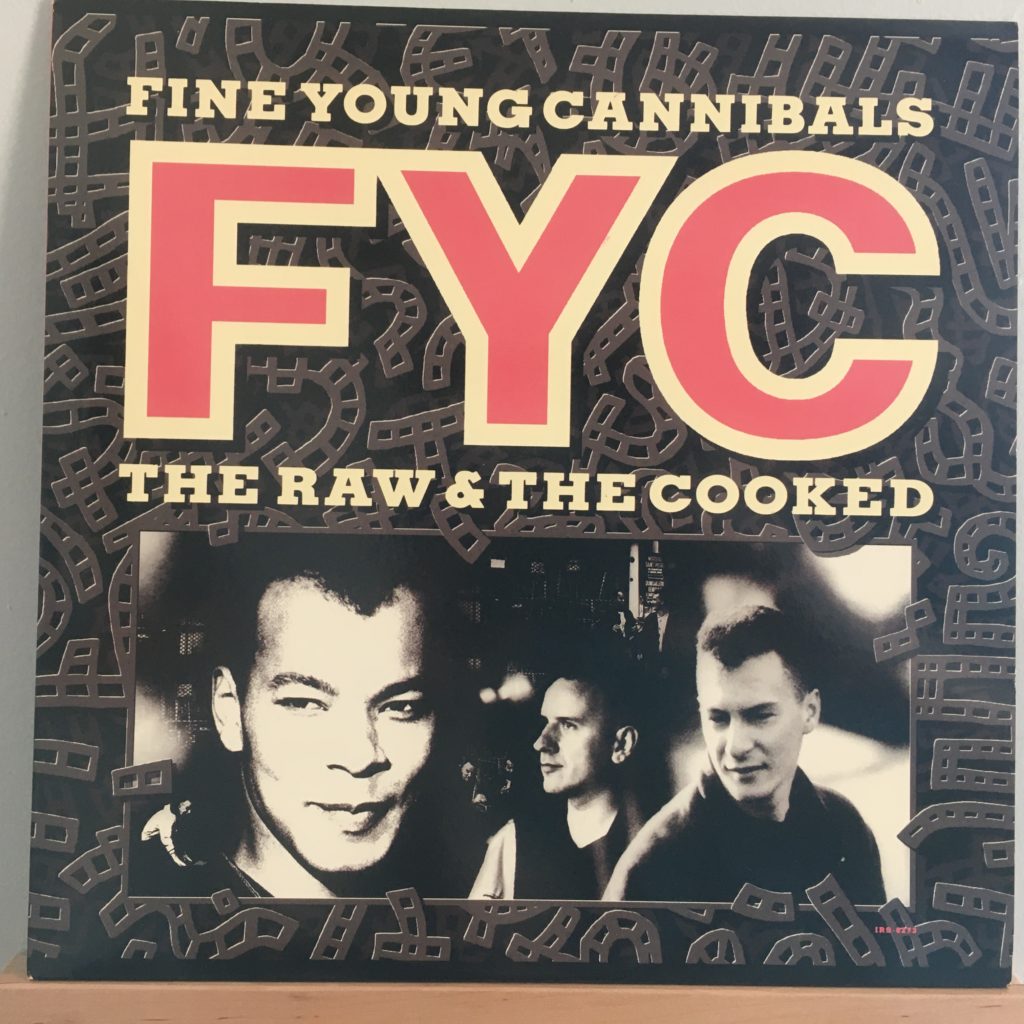 The band actually released several songs for movie — "Ever Fallen In Love" in Jonathan Demme's "Something Wild," and three songs in "Tin Men," where they also portrayed a band, so they weren't entirely absent from the scene, and they included those tracks on this record.
A lot — too much— was made at the time of the idea that one side was "raw" and the other "cooked," the raw being simpler production and more of an old soul sound, the cooked being more produced, more dancey. It produced two number one singles, including the massive and unavoidable "She Drives Me Crazy," which, honestly, I could do without hearing ever again. I've got it. And the album went to number 1 in the US, the UK, and Australia, was hugely popular at the time and remains very well regarded.
I . . . don't love it. I never really did. Make no mistake, there are some good songs ("Good Thing" stands out, in no small part because of Jools Holland's thumping piano part). I likes its diversity of styles. The production remains thin, like its predecessor. But on balance, I don't find it nearly as engaging.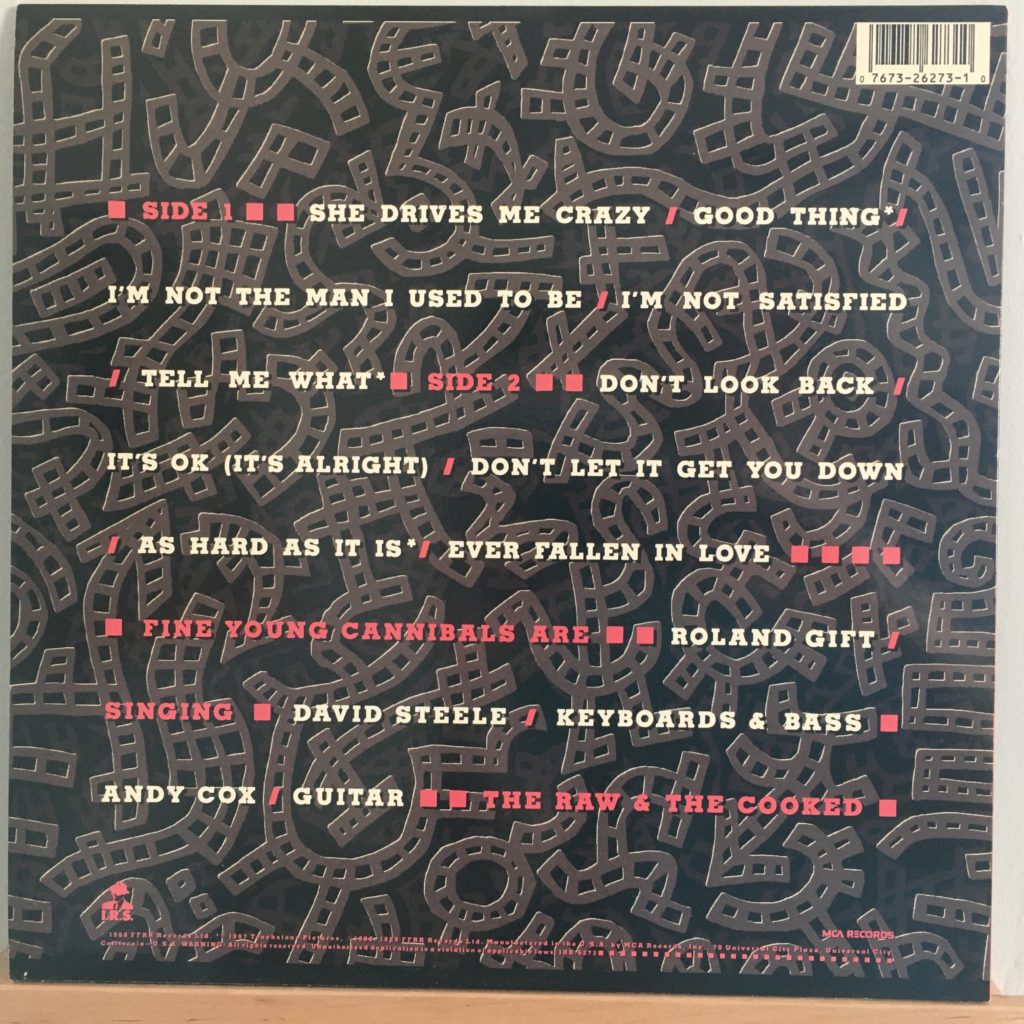 This came in the beginning of 1989. I certainly knew their version of "Ever Fallen in Love," because I was somewhat obsessed with the "Something Wild" soundtrack. Never saw "Tin Men" though I knew they'd been associated with it. The beginning of 1989 was the beginning of the end of my grad school experience, so I was deep deep into it and am frankly a little surprised I was buying music at all, because I hardly had any time to listen to it. But I definitely remember playing this in our lovely apartment on Green Street in Syracuse. Over the years, when I would pull out their first album, I'd often put this one on to follow, but my opinion hasn't really wavered. It just doesn't do me.
Ever fallen in love with a band that you thought was just amazing, a breath of fresh air, remarkable, only to find that they were . . . all right? That's Fine Young Cannibals for me.