The Firesign Theatre's seventh album is a real immersive experience. Atypical for Firesign, this one is narrated directly to the listener by Happy Harry Cox, a somewhat harmless believer in all kinds of fringe theories who lives in a nudist trailer park in Hellmouth, California. While explaining his theories to us, he is interrupted by visitors including his whacko followers ("Seekers") and conducts interviews in support of this theories. There are aliens, stoned founding fathers, an Evel Knievel type who is going to jump over a hole made by a comet's impact. He ends up in the hole instead, and the spectators follow him. The aliens arrive, find no one but Cox to deliver their message to, and take off for another millennium.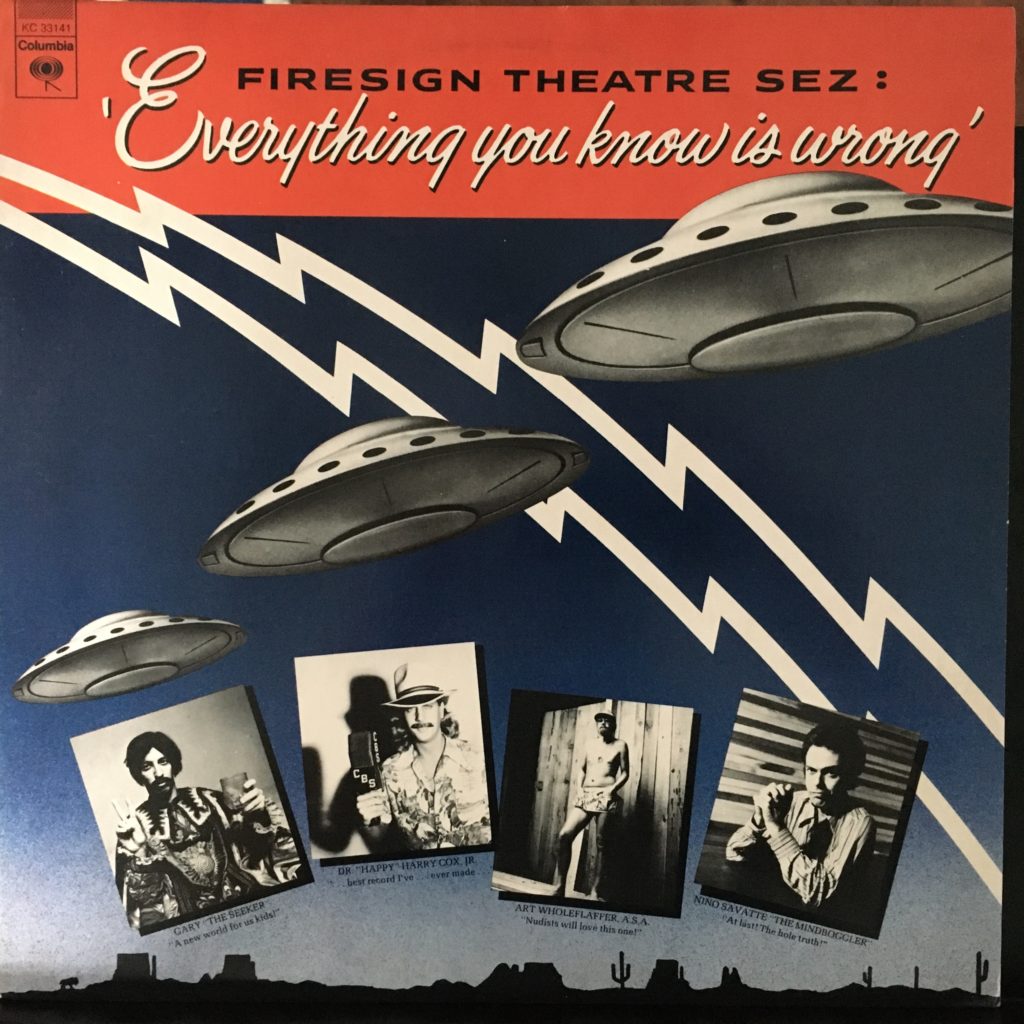 While engaging, this has far less of the clever wordplay or deep concepts that their previous records featured. The piece I think of the most is a segment with a supposed wire recording of an old-time play, done in the horrible broad style of a minstrel show, in which emancipation is proclaimed and it is declared that no one has to be a slave full-time anymore. "We's gwine take turns . . . and guess whose turn it is!" No question that Firesign were progressives and that their reference to minstrelsy was a critique of its offensive approach.
This one I bought brand new, but comparatively late in my Firesign fandom. It could have been 1982 or even 1983. Not generally regaled as one of their best, it's still a pointed commentary on new age nonsense, parapsychology, alien visitations and conspiracy theories. It's by no means bad, it's just not nearly as entertaining, biting or informative as their earlier works.