This one's an interesting attempt at hardboiled police drama with elements of soap opera and game shows — full-on surrealist media satire with a healthy dose of progressive politics. It is, I must say, my favorite title by the group. I mean, that is a concept: what if in the next world, you're on your own? That would mean a) in this world, you're getting help and b) well, probably nothing good. It turns nearly all beliefs in the afterlife on their heads. Nevertheless, as interesting as that concept is, it has nothing do with what's on the album itself.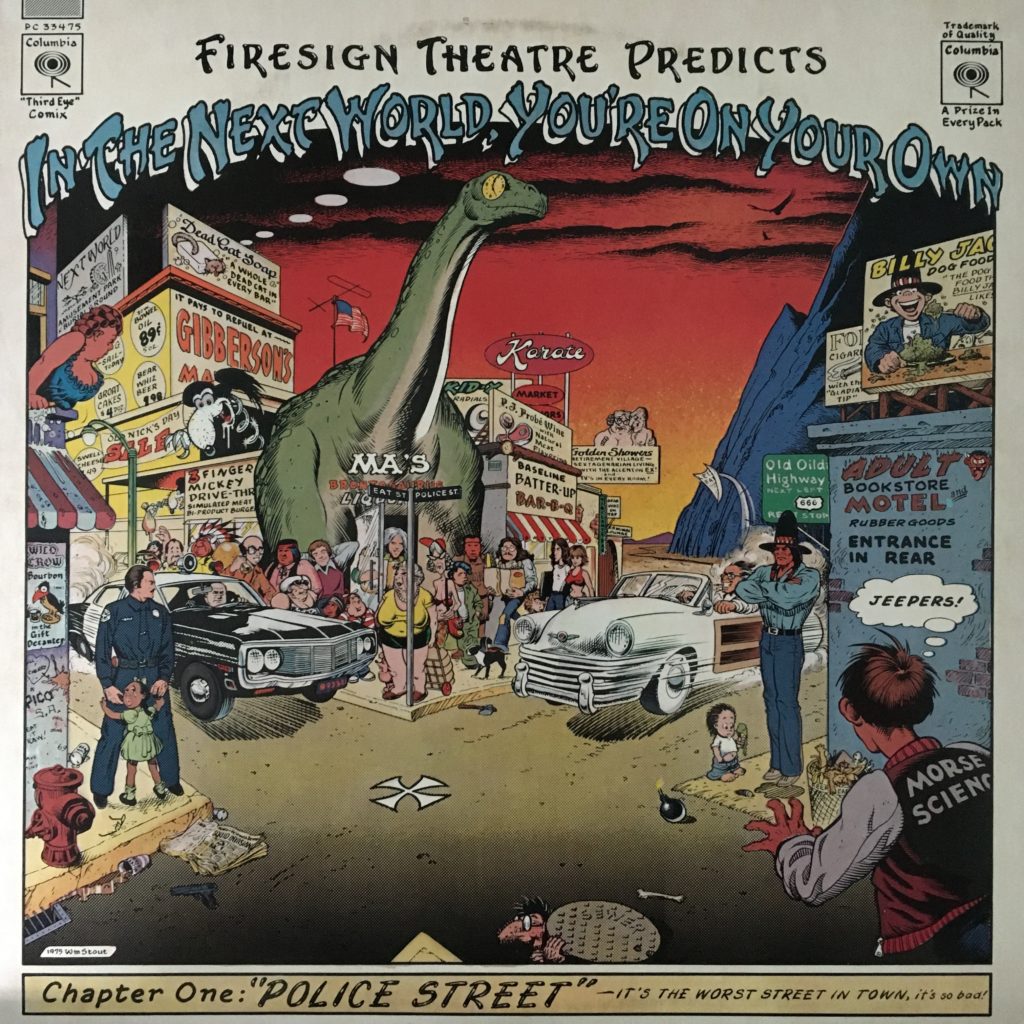 I've written before about what was certainly the most emotionally difficult summer of my life, the summer of 1981. I spent it drunk and high and listening to the same records over and over and over. I've previously mentioned that that summer was spent in a terrible fog, listening to The Clash, Eddie Cochran, Sleepy LaBeef — and this album. I bought it new that summer or shortly before, and though it had been out since 1975, it wasn't one that I remembered having heard much about, and it wasn't one that seemed to pop up in the used bins much either. I listened to its soundscape, absorbed in the bleak streets of Heater, California, and it felt kinda like where I was. To this day when I listen to this, I can't help but remember that period of my life. I like the album just the same but, as with their previous record, it's just not quite their peak material.
The covers by William Stout (both sides could be the front) are splendid, Wally Wood or Will Elder Mad-magazine style extravagances that one can study for ages, with many references to other Firesign works.
This is the album that gave us the commercial for Dead Cat Soap — "yes, there's a real dead cat in every bar of Dead Cat Soap." And, of course, "Eat flaming death, fascist media pigs!"