Their sixth album could well have been their last. The group was splintering apart. Boy, does this sound like it. This is, and Firesign Theatre acknowledges it, a complete mess. It is a mix (a hard-to-follow mix) of studio and live material, including bits of a Shakespeare parody called "Anything You Want To." Mixing Shakespeare with a live broadcast called Martian Space Party makes for a mostly incomprehensible disaster — a shame, because considerable portions of this material was successfully adapted into other sketches later. But as it is presented here, it's nearly unlistenable. There's no through line, no context for most of the lines, no setting the stage for where the listener is supposed to be. It's really just spouting a lot of Firesign-like lines. The chunks that aren't badly composed Shakespeare parody are badly composed Mr. Moto parody, and . . . well, in the current context, while I know they were parodying a racist concept, it's also pretty uncomfortable to hear a lot of actors hamming up through intentionally terrible Japanese accents. And having a live audience reaction is distracting at best, and the sound quality considerably below what one had come to expect. In many ways, this is just physically hard to listen to. it performed quite poorly.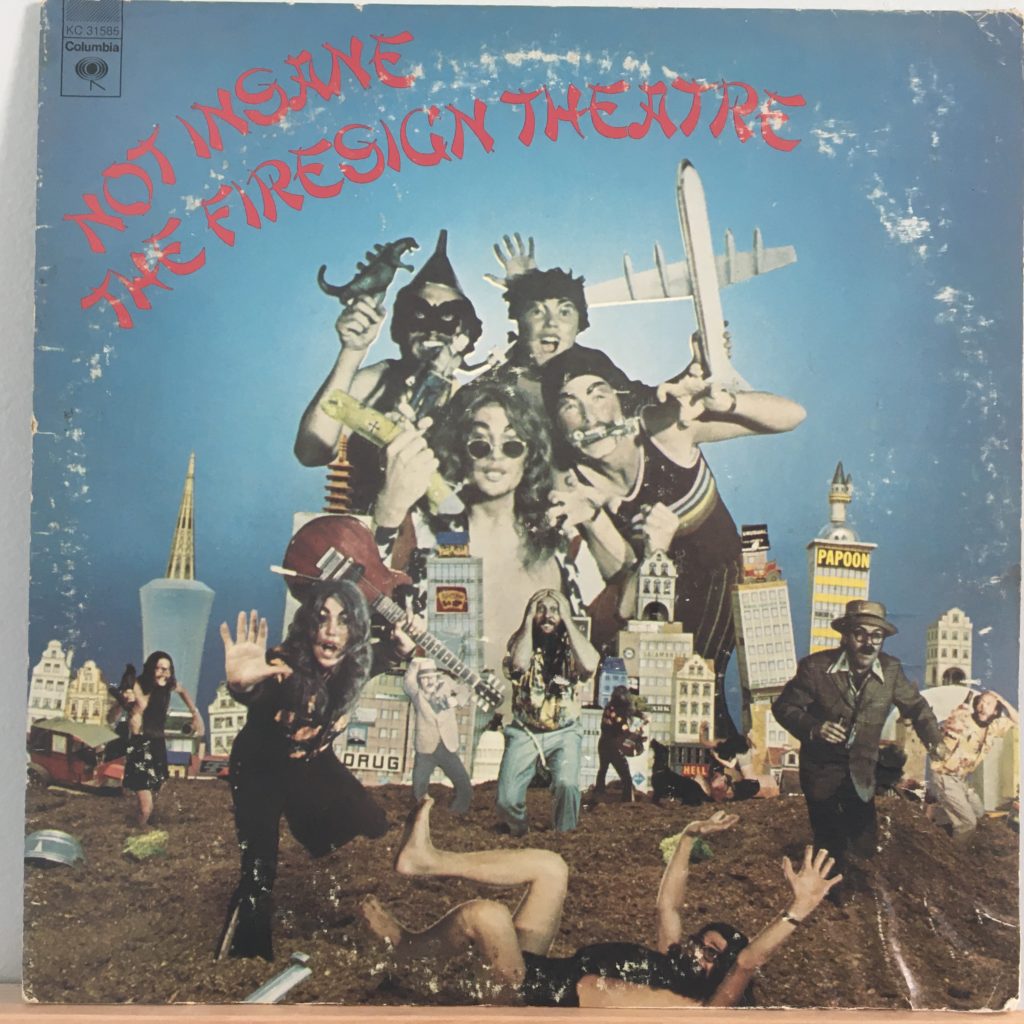 The cover itself seems to portend that the contents are not going to be up to their usual standards. In fact, it's so un-good that, despite the fact that my copy's cover is badly water-damaged, I've never bothered to replace it. There's no need for a better edition.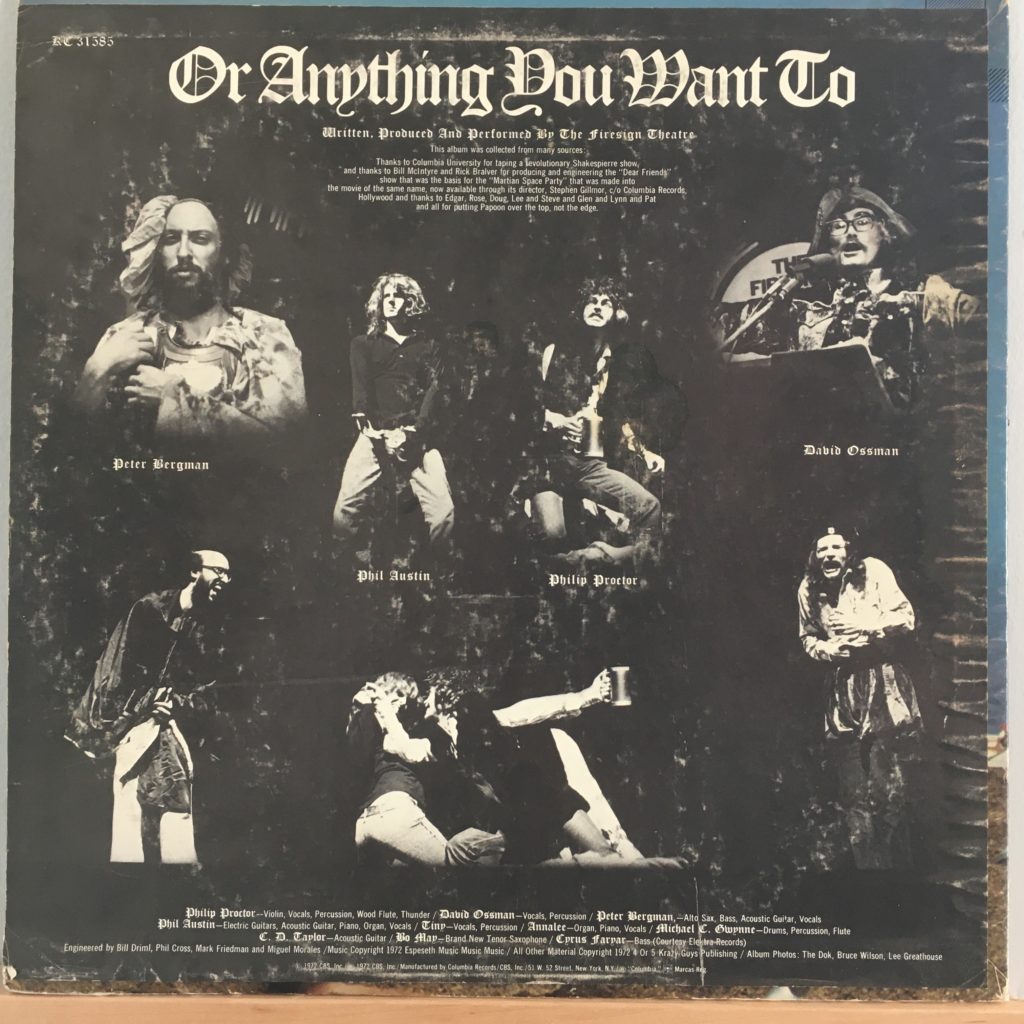 After this, the group split for a period. Proctor and Bergman performed as a duo and produced a record I don't have, "TV or Not TV." But David Ossman took his Mark Time concept from "Dear Friends" and expanded it into a full album, featuring is colleagues. That's up next time.