The Firesign Theatre got back together in 1973 after a not-terribly long breakup, to put together this absolutely brilliant Sherlock Holmes parody, their seventh album, released in January 1974. Less surreal (but no less absurd) than their earliest works, filled with puns and wordplay, this is a must-hear for anyone with a love for Sherlock Holmes, and marked a return to building their records around a single theme (though David Ossman's "How Time Flys" had done so as well).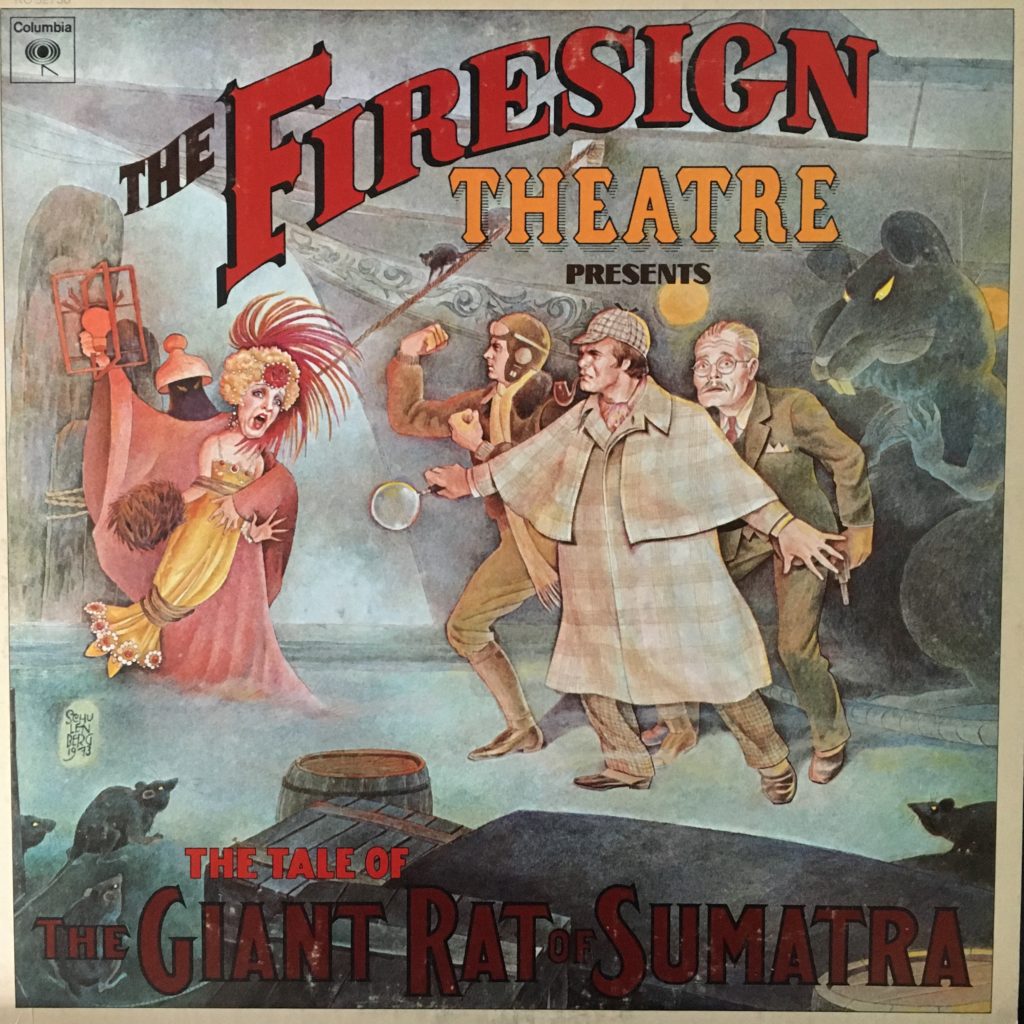 It's clear they knew their Holmes, right from the outset – the giant rat of Sumatra is a reference to a tale never actually told in the Holmes canon, but never actually told — In "The Adventure of The Sussex Vampire," Holmes talks about the Matilda Briggs: "It was a ship which is associated with the giant rat of Sumatra, a story for which the world is not yet prepared." If it came out like this, then no, the world was not yet prepared.
There is a story in here, a very Holmesian adventure, though in this case the great defective is Hemlock Stones. There are disguises, people who aren't who they say they are, and of course fabulous deductions. There's the bumbling assistance of Dr. Flotsam, who put everything down wrong. It also features a bit of a call-back to their first album, "Waiting For The Electrician or Someone Like Him," as the mysterious villain of this piece is called "The Electrician." Stones himself is a quick-witted drug fiend obsessed with rats. "Whose behind is the giant rat of Sumatra?" Flotsam asks.
Listen, this album is so filled with puns and wordplay that it would be easier to pick out the lines that aren't part of my daily thoughts. Even my wife is given to saying, "Get in the barrel, darlin', and we'll do it hurricane style." And she doesn't mean sex. Actually, I'm not sure what she means. Which is the point.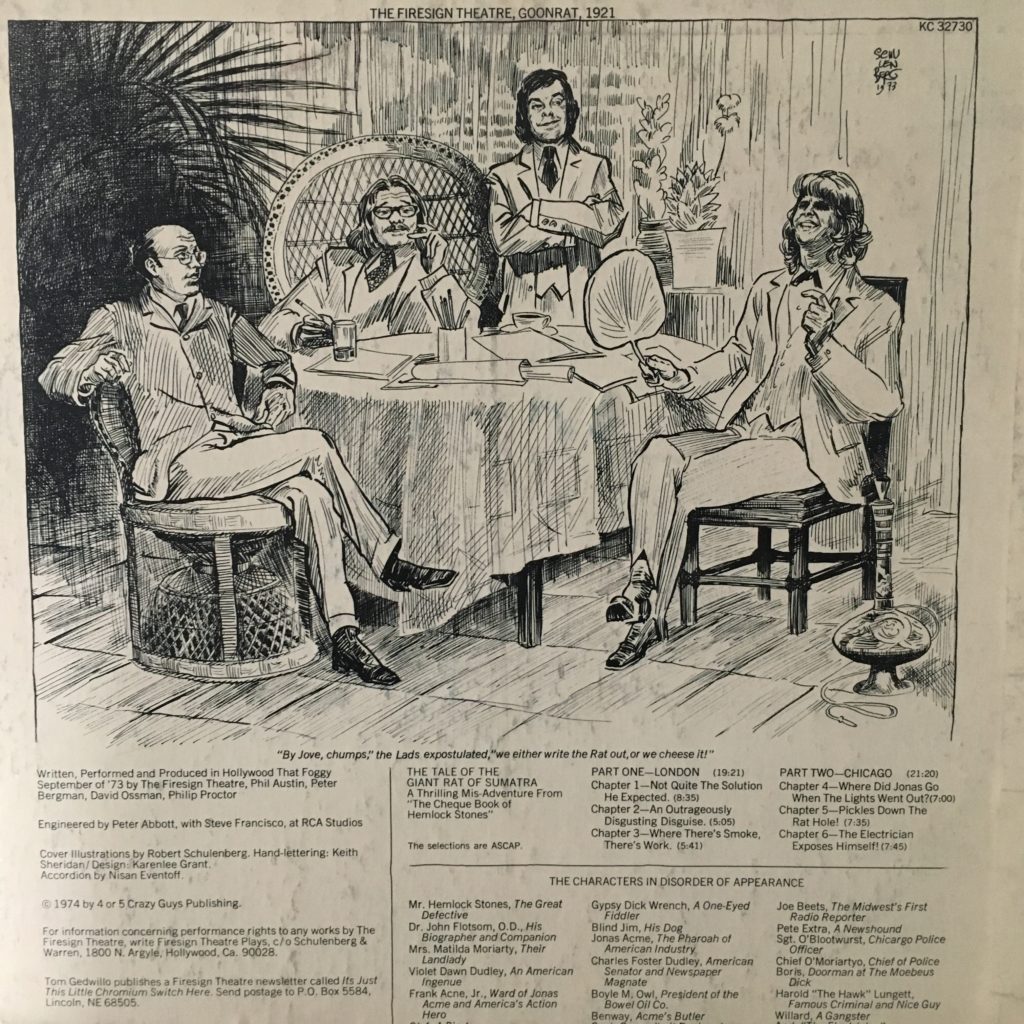 But also:
"Il est necessaire give him the secret massage."
"It's a simple Mormon jix-up — ah, German mix-up code. Any schoolboy could catch it!"
"Don't horn the ones with the cherries, Joe, you'll suffocate!"
"I'd risk anyone's life for a hundred pounds … of dollars!"
"Me and the Doc on the dock with the dog"
"Where there's smoke, there's work!"