From 1984, my final vinyl for The Firesign Theatre. Their next release, the rather excellent "Eat or Be Eaten," came out in 1985 on CD, and that's how I got it. This one and "Eat" were done without David Ossman. There's speculation that "The Three Faces of Al" may have been the first comedy CD ever issued, but it wasn't a big issue. And it wasn't a big comedy. Continuing the Nick Danger/Lieutenant Bradshaw construct, it's … not good. At least "The Case of the Missing Shoe" was only 12 minutes. This belabors the point. There's some good wordplay, but the use of Rocky Rococo just feels tired, and it becomes pretty apparent that trying to make an ongoing spoof of something is a challenge, something few have ever had success with.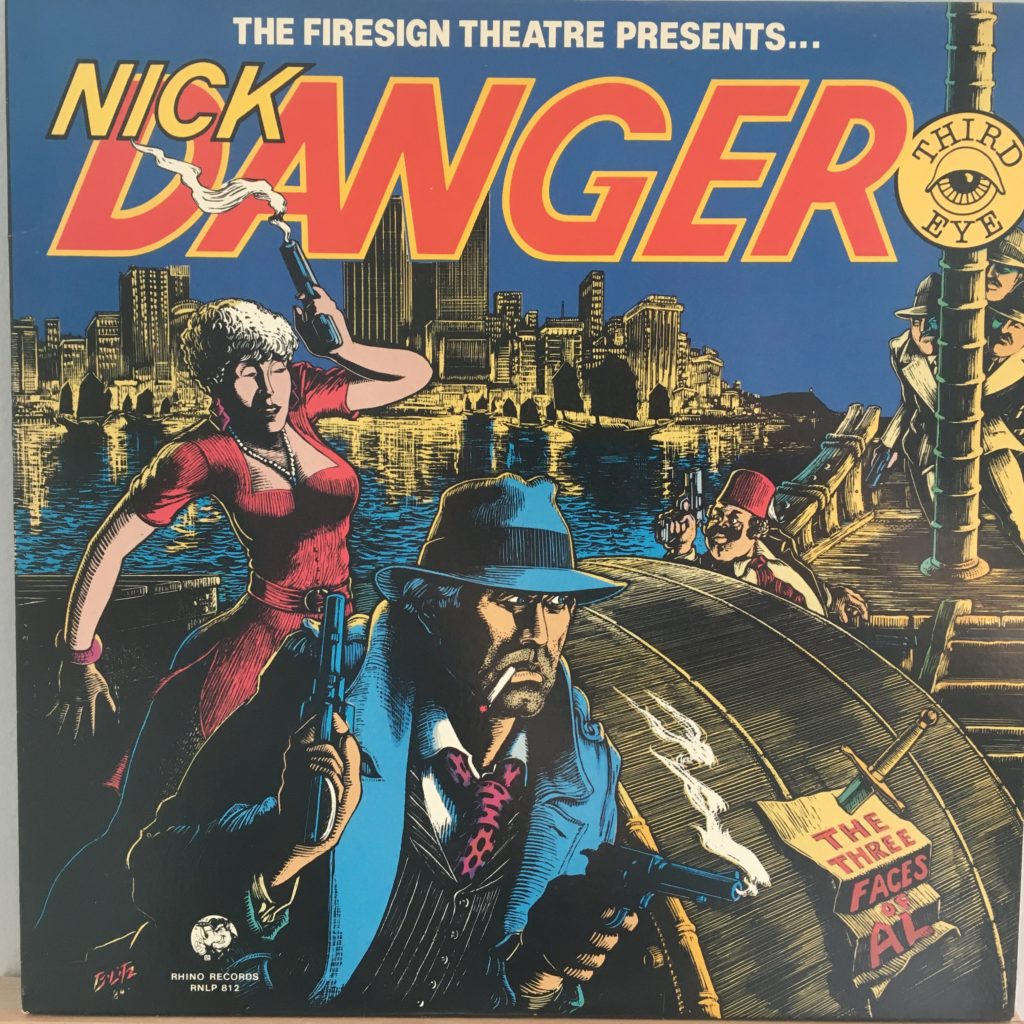 I bought this brand new in 1984, but I don't really have any memory of where, and it never made any impression on me. They would do at least two more pretty great albums, the aforementioned "Eat or Be Eaten" from 1985 and, after a long hiatus, 1998's "Give Me Immortality or Give Me Death," both of which I would get on CD, and their legend would just grow. In the internet age, it's now easy to find hundreds of other fans in various forums . . . instead of getting blank stares like I used to when I'd mention Firesign Theatre, it turns out there were many more of me out there in the world, immersed in the Firesign world.
So, that's it for Firesign Theatre. 18 records, maybe the biggest representation in my collection by any artistic group. Took a while to get through, and took some personal recollections as well. I would not be the same without them.