Coming of age at the time when Fleetwood Mac was huge, I of course knew that there was a pre-Buckingham Nicks version of the band. Those earlier albums were all over the used record bins, and cheap. To the extent that I heard any of them, they were from the Bob Welch years, and completely did not appeal to me. So I always had awareness that there was earlier Fleetwood Mac, had a vague sense that they had started out as a British blues band, and hearing the early '70s stuff, was not interested.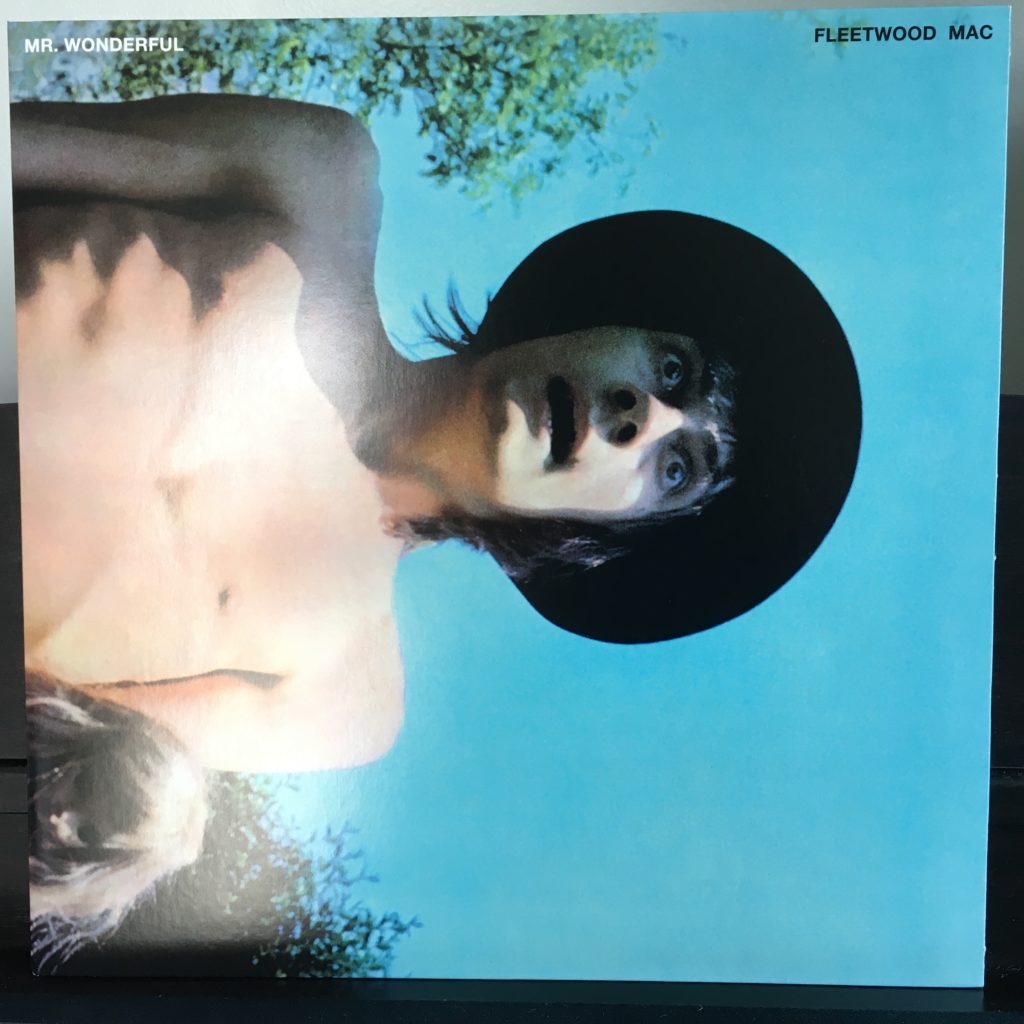 There was occasional discussion here and there of "Peter Green's Fleetwood Mac," as longhand for the original entity, and recognition that they had written the original "Black Magic Woman." Joe Jackson did a spirited cover of "Oh Well," the original of which echoed faintly in my mind; I had heard it somewhen back in the '70s. But I still didn't quite get sparked into investigating further.
Then about 2012, probably through YouTube, I became aware of "I Loved Another Woman," a classic blues, and I was hooked, hooked enough that I bought the 1999 extended release of their first album, "Fleetwood Mac." It's just great British blues.
While their middle years albums like "Bare Trees," "Mystery to Me" and "Heroes Are Hard to Find" used to be standard features of the used record bins back in the '80s, I don't ever remember seeing that first album. And I really don't remember seeing this one, Mr. Wonderful – turns out there was a reason, which was that it wasn't released here.
Well now it has been. More classic blues, leaning perhaps a little too heavily on Elmore James (several songs start with the same "Dust My Broom" riff). This was the first album to feature Christine Perfect on keys. Just got this a few weeks back from Forever Changes at the monthly popup. I'm slotting it in with all the other British blues, and I have no complaints.