I am a huge fan of The Turtles. If all you know are "Happy Together" and "Elenore" — well then, you probably don't know that "Elenore" was a tongue-in-cheek fuck-you to the record label that was demanding hits, and that's one of the less subversive things The Turtles ever did. The Turtles started as a surf group, then rode the Dylan folk-rock caravan before finding their own voices as super-fine pop rock songwriters with a hippie folk bent. But they showed they could play any style – The Turtles had an entire album in which they intentionally produced a variety of styles, and Flo and Eddie frequently spoof and quote well-known artists and songs – and their own compositions had a wide range. We'll have much more on that when we get to the T's (if we get to the T's), but for now you need to know that after The Turtles, Mark Volman and Howard Kaylan joined Frank Zappa's Mothers of Invention, performing under the names Phlorescent Leech ("Flo") and Eddie.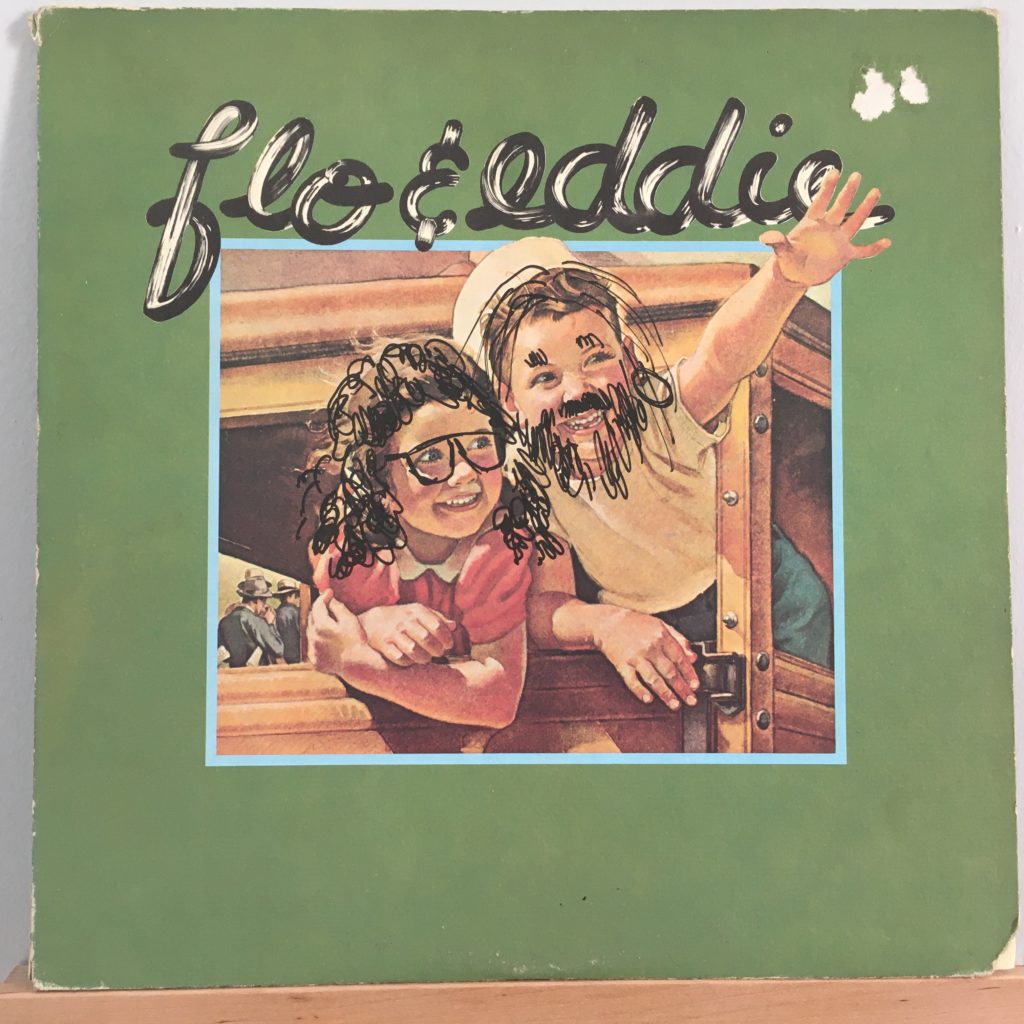 This was their second album — I never found a copy of their first, "The Phlorescent Leech and Eddie" from 1972. Released in 1973 to coincide with their run as the opening act for Alice Cooper on the "Billion Dollar Babies" tour, it opens with the anthemic "If We Only Had the Time," and then moves into a beautiful cover of The Kinks' "Days." There's the somewhat sappy "You're A Lady," and then the bizarre but oddly enjoyable story song "Carlos and the Bull," and the first side closes out with an absolutely great cover of the Small Faces' "Afterglow," which I consider one of the top rock songs of all time.
"If We Only Had the Time" displays some of their humorous attitude, as in the coda it suddenly branches off into the chorus from "The Lion Sleeps Tonight" and slips in a quote from one of their own songs, but one we haven't heard yet on the album, which is an interesting approach.
The second side gets a little weird with a cover of a Ronettes song followed by an elaborate joke called "The Sanzini Brothers," before the album settles down with a trio of solid originals: "Another Pop Star's Life," "Just Another Town," and "Marmendy Hill." They explore a recurring theme for Flo & Eddie, the life of the pop star and the loneliness of stardom; they have quite a few songs about just that.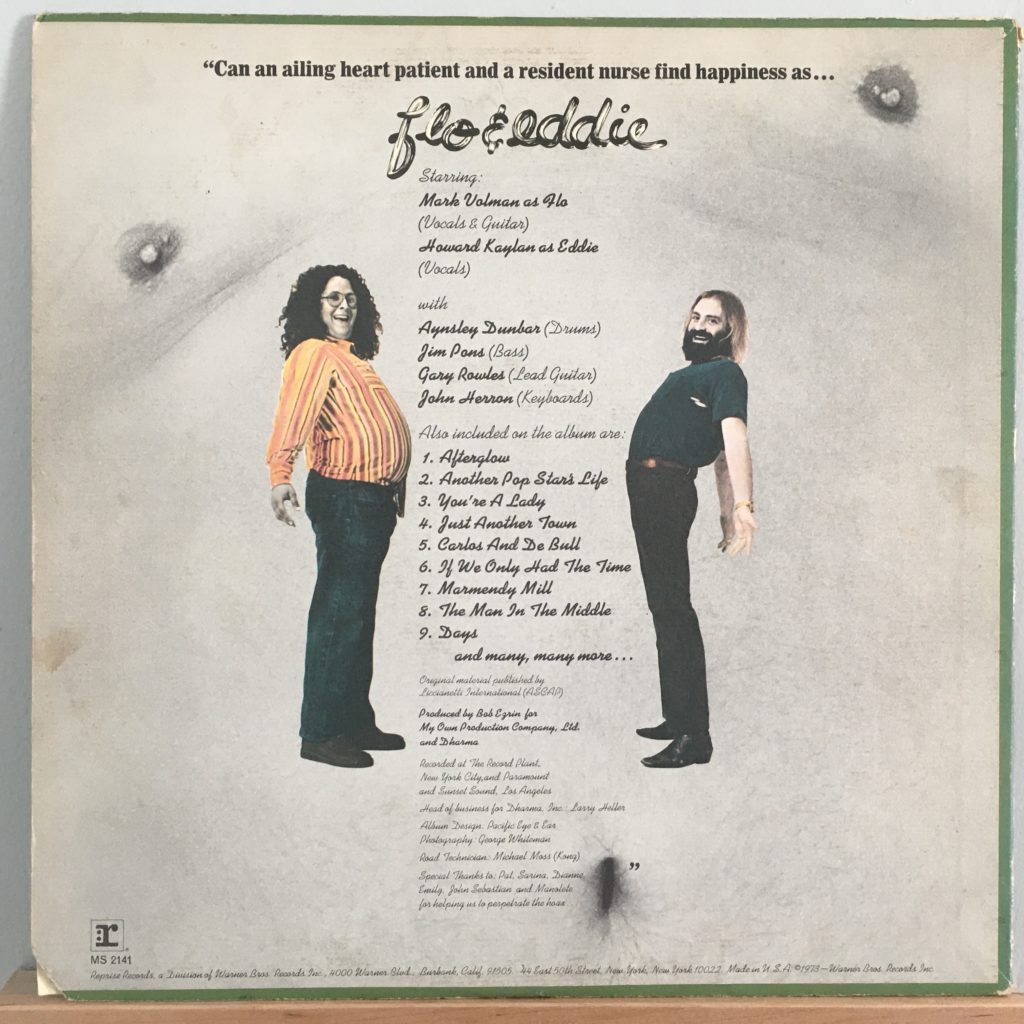 The odd juxtapositions were part of the point for these guys, who were as much about the comedy or shock value as they were about the music at that point.
I got this record in 1979, probably at Syracuse's Desert Shore Records. It wasn't my first Flo & Eddie record, so it was actually a surprise that it was as straight up musically as it was. (The reason for that will be clear with the next record.) I can't say this sees a lot of play, and when it does, it's for "If We Only Had the Time," "Days," and "Afterglow."