I have some duplicates in my collection, usually either because my wife also had a copy pre-marriage, or because I found another copy of something in better shape than my original. But in this case, I have a triplicate, and it's because I could never remember whether the album I was looking at in the record store was the same as the album I had at home.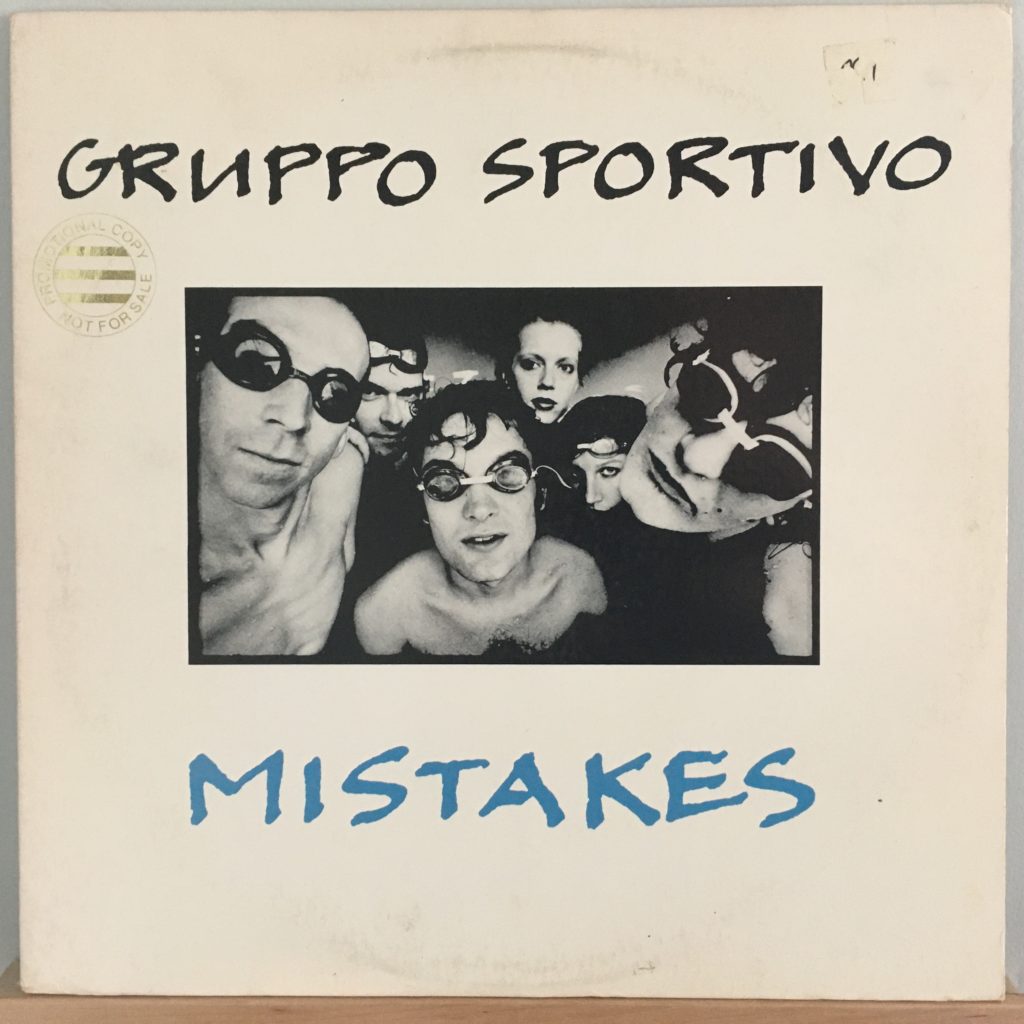 In fairness to me, that's because this is confusing. There's "10 Mistakes," and there's "Mistakes," and way back when, when there was no Discogs or Wikipedia, with the songs a little different and in a different order, I was never sure whether there was some other release of "Mistakes" that had yet another set of songs. Out of fear that I might be missing something, if I saw it, I bought it. Two of those copies were promo copies that included the 7" EP "More Mistakes," which only adds to the confusion! That EP includes two songs that were on the original "10 Mistakes."
So, this is the actual album that my friend Jerry introduced me to on a road trip to DC back in 1981. I told the story with "10 Mistakes," but the tracks are just a bit different. This one, despite being three tracks longer, is missing the epic "Lasting Forever," but includes the fabulous "I Said No" and "Bottom of the Class." Released on Sire in the US and Canada in 1979, and Wikipedia claims they got some airplay. Obviously, I found three copies, two of them with the EP, so they were around. But I still haven't met another person who has recognized the group when I mention them.
If you want to get my attention, definitely open our album with the lines:
"I'll buy a dictionary / and look up what you said to me."
Or have your second side open with:
"Did you read that review
some guy tries to tell you
we are a kind of Abba
let's go hahahaha"
And then go on to:
"Yes you're right
We're like The Monkees
We've got no ideas
Of our own."
There's a lighthearted song about a girl bashing in a boyfriend's head, a riff on the popularity of reggae ("I Shot My Manager") and an attack on a jazz-crazy girlfriend ("I Said No"). There's '50s style girl group/doo-wop call and response. There's kazoo. This record is fun, perfect from beginning to end.