There's a craze currently for 180 gram vinyl. While not necessarily better than lightweight vinyl in terms of sound, in years past it was the sign of a significant release, with proper remastering and attention paid to the sound, so they're thought of as audiophile records. And personally, I appreciate the extra heft — they're easier to manage around the turntable, less given to little warps, and to my mind just a more pleasant physical experience. So, no guarantee they're going to sound better, but on average, a 180g release is a better release. Other than my old-timey records that were that substantial, and a 2009 release by The Church that I bought at a show, the first piece of modern 180 gram vinyl I bought was – Herman's Hermits' "Blaze."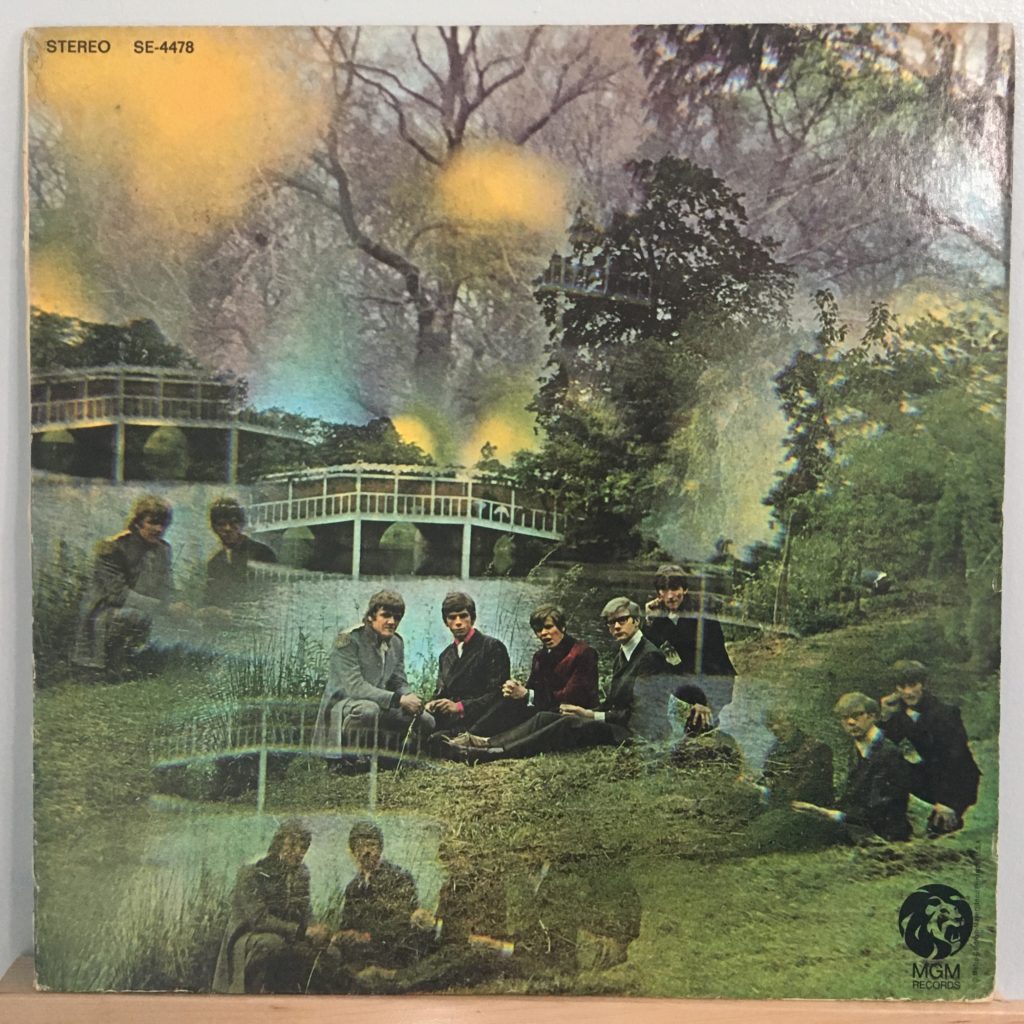 This is a pop masterpiece from late 1967, a record that for reasons unknown to me I love in such a way that it overshadows everything else they put out. It opens with a delightful little Donovan song that somehow works in the lyrics "looking cool in astrakhan" and "Meet me under the whale in the natural history museum," which I can't ever not think about when going to a natural history museum, or many other times I'm telling someone to meet me somewhere. Then there's a little melodrama by Graham Gouldman called "Upstairs, Downstairs, several other little pop delights (with "One Little Packet of Cigarettes" skating dangerously close to skiffle, as the group was wont to do), and then two absolutely great songs by Peter Cowap to close, "Last Bus Home" and "Ace King Queen Jack." "Last Bus Home" is just a perfect portrait of the intersection of young lust and public transportation ("and you want to dance till morning with this piece of fairer sex / and she says it's late and wants to head for home").
I've had and loved and defended the brilliance of this record since probably 1980 or early 1981, when in the midst of what appears to have been a really heavy record-buying year, this found a place of honor among a lot of British Invasion material. I'm certain I had some Hermits already, and of course knew their hits. This is just . . . better. It's a perfect pop album. (Interestingly, it was not released in the UK). My original copy is in fine shape, if not pristine, but when I was first getting back into record-buying just a few years ago, perhaps on one of my earliest ventures into Deep Groove Records here in Phoenixville, I saw a 180 gram reissue of this and just had to have a clean copy, so this became the first modern reissue in my collection. And not nearly the last!