I may have mentioned before, there was a time when I was all about the British Invasion. Everything involved with it, I was into. My roommate Danny shared the fascination, and between us we gathered up nearly everything British Invasion from Desertshore Records. And that includes Herman's Hermits, and quite a bit of them.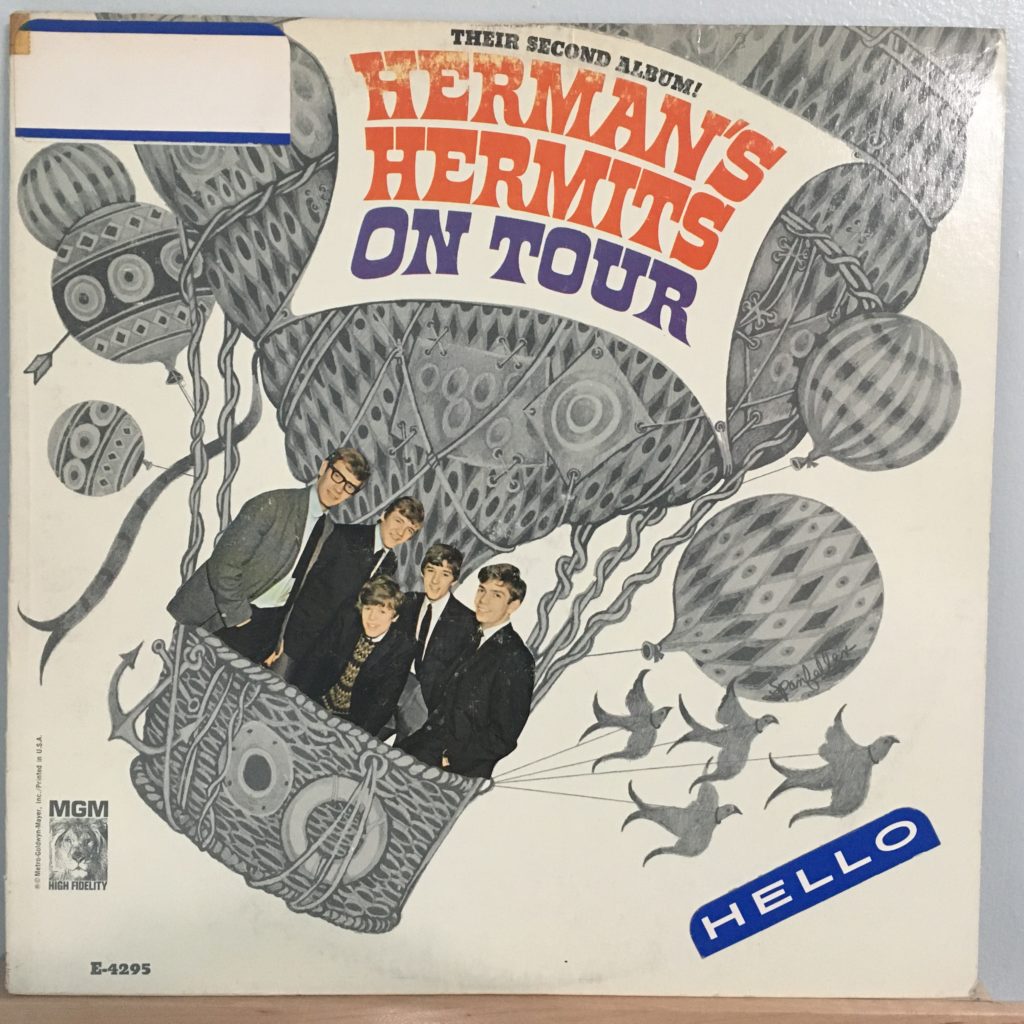 Once again (see Dave Clark Five's American Tour) we have an album with "tour" in the name and in no other aspect of the record. This is just exactly what most people think of when they think of Herman's Hermits, some very simple bubblegum pop in "Can't You Hear My Heartbeat," the silly skiffle of "I'm Henry VIII, I Am," covers of Yardbirds and Buddy Holly. It's a Mickey Most production on MGM, perfect 1965 pop. (And like a lot of '60s music, it's not entirely clear where the band performed and where there were session musicians; the only consistently identifiable member was lead singer Peter Noone).
I'm sure I bought this around 1980, when I was just awash in British Invasion love. And these are great pop songs. But, honestly I'm not often in the mood for them anymore, and I really hadn't played this in years — I didn't even remember there was a "For Your Love" cover. It's a great record. Because they were so pop, Herman's Hermits don't get a huge amount of respect, but these are solid songs all the way around, and some of their songs skirt the edges of proto-punk in attitude ("A Must To Avoid," for example.)
While I remembered that someone had stuck a "Hello" sticker on the cover in various places, I hadn't paid much attention to what it might be covering until just now. Seeing that similar sticker coverings were applied to the label, it seems like perhaps this was a library copy that found its way back into circulation. I'm dying to know but it doesn't seem like the top sticker is coming off the lower sticker.