I have good news: the music on this 1966 soundtrack album has almost nothing to do with the Herman's Hermits movie of the same name. Their second film is about . . . no, I'm sorry, I can't. If you want to know, go find out for yourself. Just be thankful, as I said, that the music has little to nothing to do with the movie. (There was originally supposed to be a song titled "There's No Place Like Space" — manager Mickie Most nixed that.)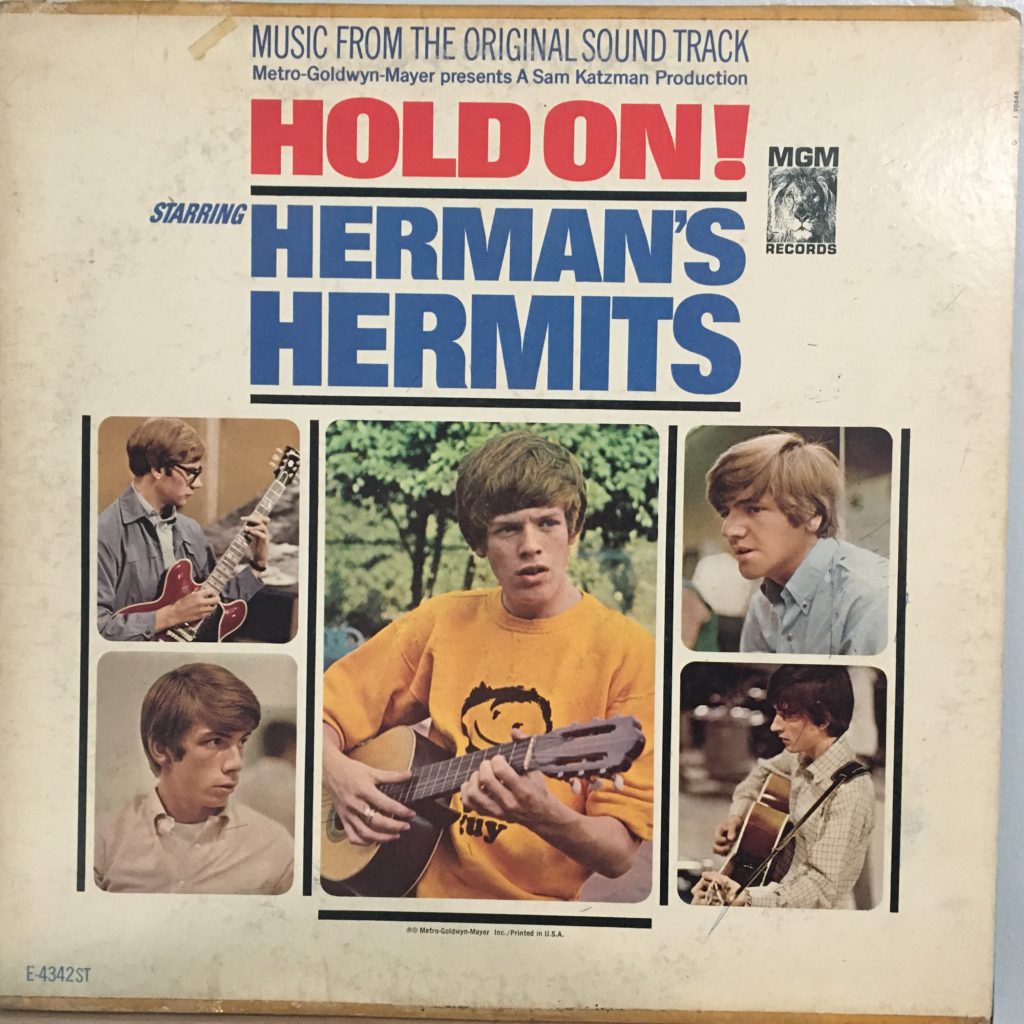 The album is split between wrongs written by Fred Karger and by the legendary songwriting team of P.F. Sloan and Steve Barri, the team behind The Grass Roots' first album. I've said before that Herman's Hermits had some proto-punk songs, and Barri/Sloan's "Where Were You When I Needed You" fits that bill, and "A Must to Avoid" comes close. The Karger songs are less pleasing to my ear.
Another album I've had since probably 1979, 1980 that hasn't seen much play in the years since. It's perfectly fine, it's Herman's Hermits, the production is pop perfection.
I always marvel at how people who aren't me just destroyed their records – this came to me, maybe 12 years after its release, with a torn sleeve and a jacket that had come apart and been taped back together. How do people treat their records this way?