By 1967, the British Invasion by this point had split into acts that had become wildly experimental, breaking new boundaries and challenging musical forms, and the acts that kept on doing what they did. This March 1967 release finds Herman's Hermits doing what Herman's Hermits do. That's not necessarily a bad thing. Unlike, say, the Dave Clark Five, Herman's Hermits did progress a bit (and we'll soon come to their peak), and the songs on this album are mostly top notch.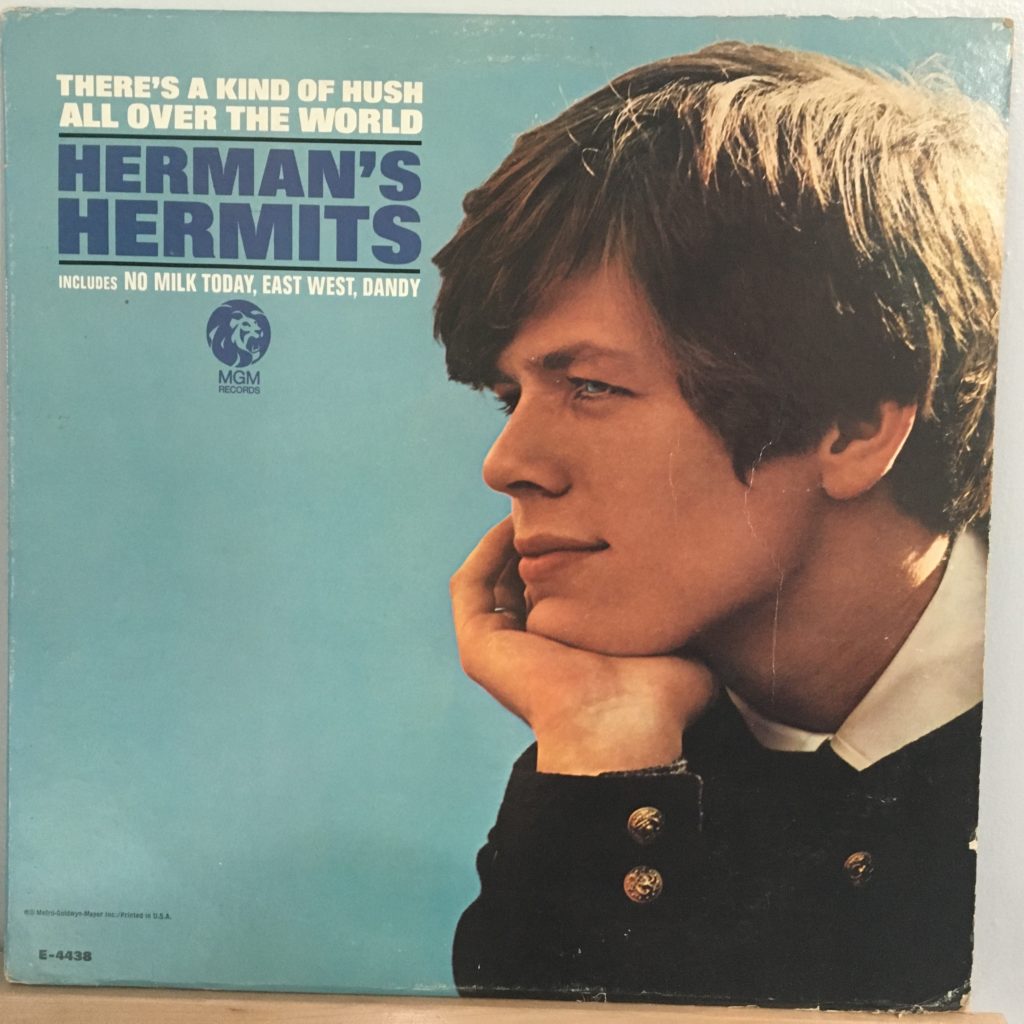 The title song is lush and sweet, undeniably pop but still quite good. I was surprised to have forgotten that they then covered a Monkees hit ("Saturday's Child," written by Bread's David Gates), and they did a very capable cover of the Kinks' "Dandy," as well as some excellent Graham Gouldman tunes, like "No Milk Today."
My only disappointment with this album is that one of my all-time favorite Hermits tracks, "My Reservation's Been Confirmed," doesn't appear on the album; it's only a B-side to "No Milk Today." I'm sure it's tucked away somewhere, but now I realize that the only version I have in my digital library is from an ancient cassette (and sounds like it). I can't confirm this, but "Reservation" has such a nice, rough, rock 'n' roll feel that I think it's possible the band actually played on it. With the rest of their recordings, it's a matter of dispute what was the band and what was session musicians. There is a solid rocker in "Jezebel" on the album, but just the arrangements would seem to indicate the band had little to do with it. Noone's vocals, however, uncharacteristically soar.
Great record, another one I've had since about 1980 and which I'm sure I bought at Desertshore in Syracuse. And I think that I let myself get fooled by the title track into thinking this is more mellow than it really is. It deserves more play.