Forever Changes, our pop-up record store that is currently popping up on a monthly basis here in Phoenixville, had a blues themed event back in the beginning of March, which I knew was going to be a little dangerous for me, as my current attitude toward just about any blues record is to buy it. I'm officially too old to not buy the things that I want, and what I want these days is records, and what I want even more is blues records. I have never put a blues disc on the turntable and then thought, "nah, that wasn't what I wanted to hear." So for this event I went in with a budget of sorts and a plan, which mostly involved not vacuuming up his entire inventory.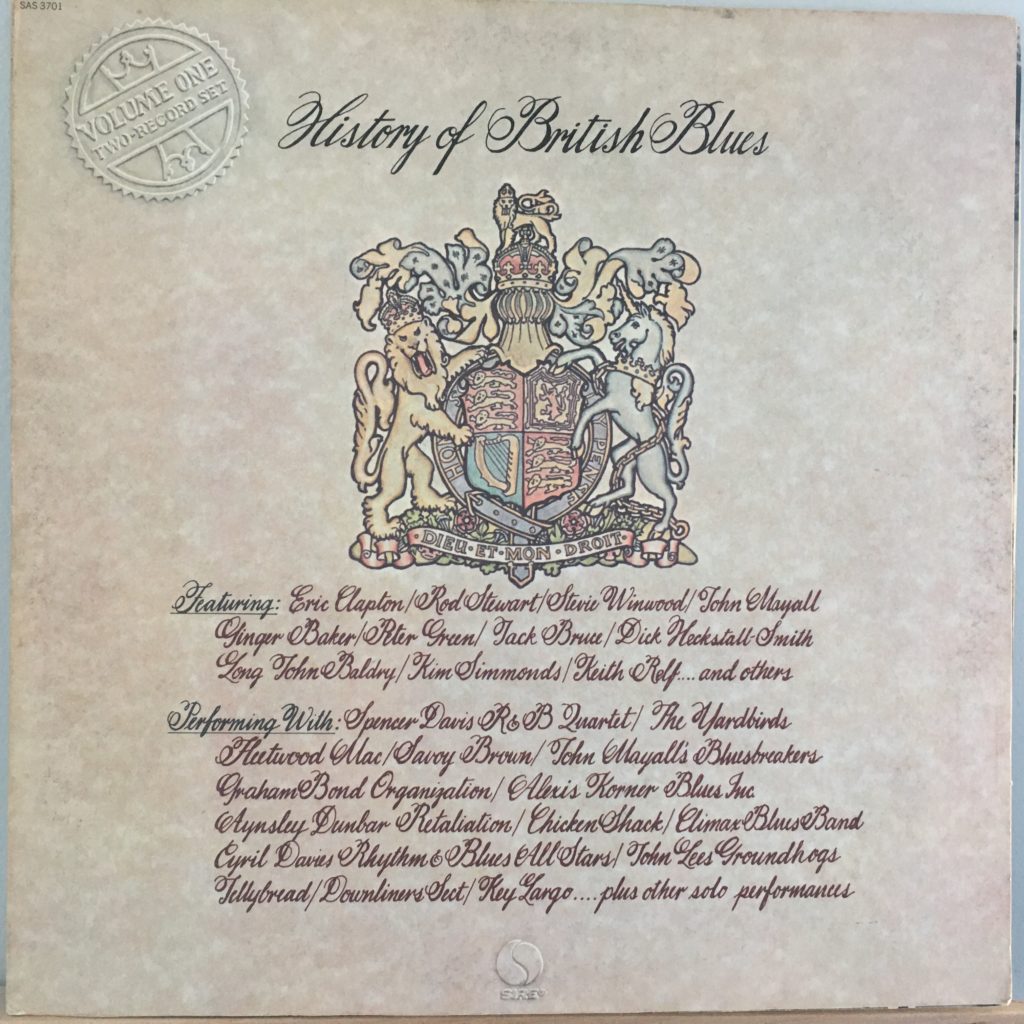 So I picked through the bins and got the Lightning Hopkins I wanted, a couple of John Lee Hookers, even John Mayall's Bluesbreakers, which I'd never owned before (see my antipathy toward Clapton, posted with my Blind Faith acquisition), and one or two other things, like Sharon Jones and the Dap-Kings. And as we were lingering and chatting, Shawn pulled this out of one of the bins and asked if I'd seen it.
I had. Seen it and ignored it. I really didn't even read the title – the calligraphy and coat of arms made me assume it was kind of prog bullshit, and on went my gaze. But now I gave it another look, and found that it carried the lofty title of "History of British Blues, Vol. 1." And the names of the bands were both well-known and obscure (sometimes both at once, like Chicken Shack). Yes, there were the Yardbirds and John Mayall's Bluesbreakers, and the Climax Blues Band (which I'm not sure I knew was British). And some bands I'd heard of but never heard, like the Graham Bond Organization and Alexis Korner. But there's also The Aynsley Dunbar Retaliation (featuring Rod Stewart, Jack Bruce and Peter Green!), John Lee's Groundhogs, Key Largo, and a number of other groups I had no knowledge of. And it is great. Absolutely great. It's just fantastic British Blues, just as advertised.
Even weirder than that I had never heard of or seen this collection is that it came out on Sire Records. Sire was the absolute king of New Wave, but before those years hit, they were casting about a bit, and their early issues had some focus on introducing unknown British bands (including Climax Blues Band) to the US. They also did some notable compilation albums that I own, including Small Faces and Turtles, and so I guess it's natural they would have put together a blues collection.
And what a collection. Not only does it have al these amazing bands, the liner notes are extensive and informative (there's an extra page in the gatefold to accommodate the extra text and pictures), and the sound quality is excellent.
So thanks to Shawn for making sure I didn't miss this because omigod. So good.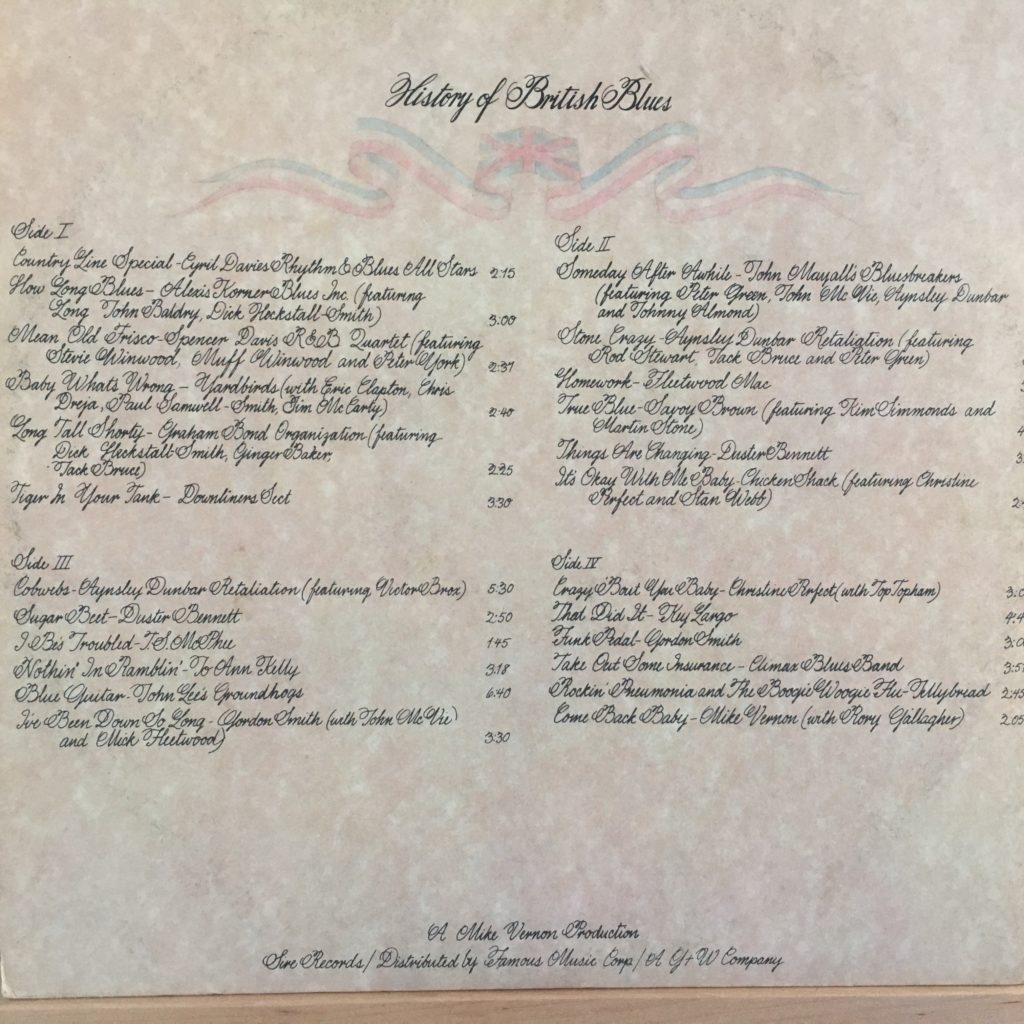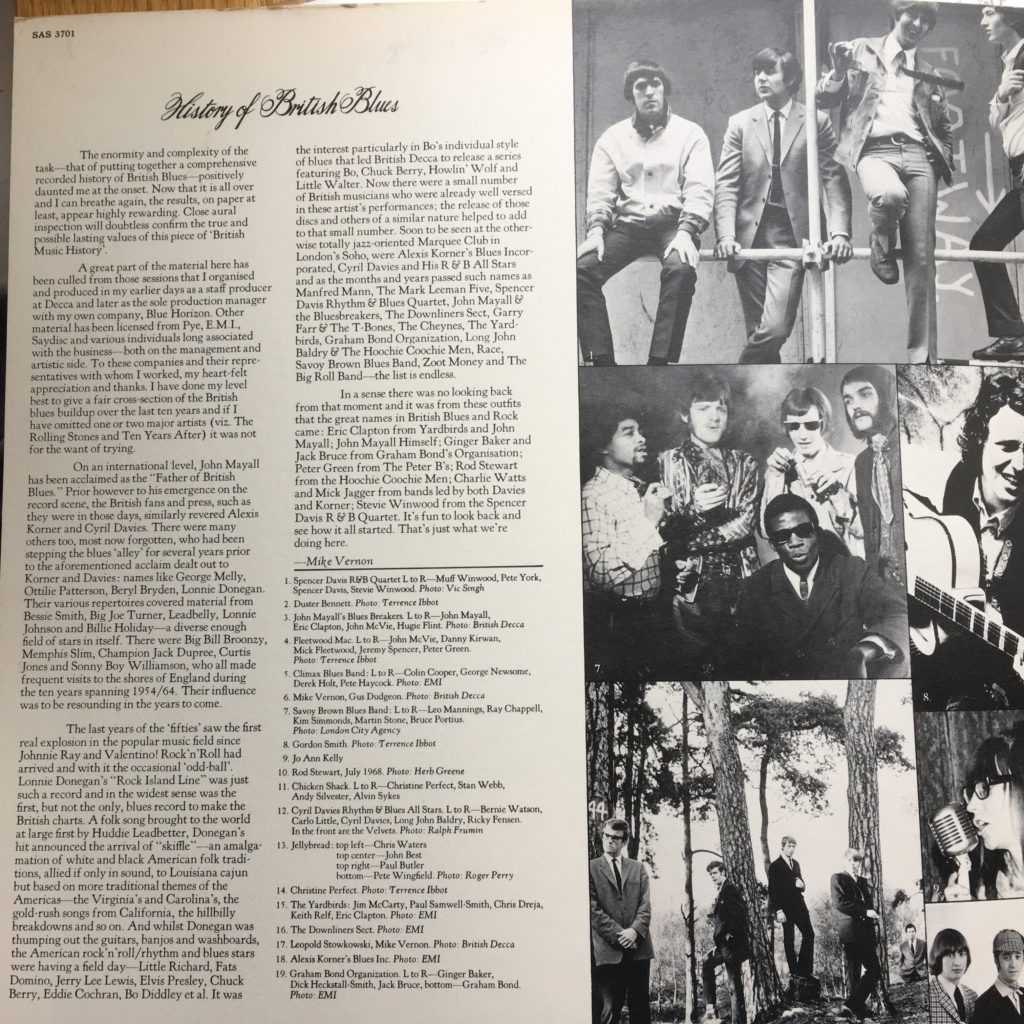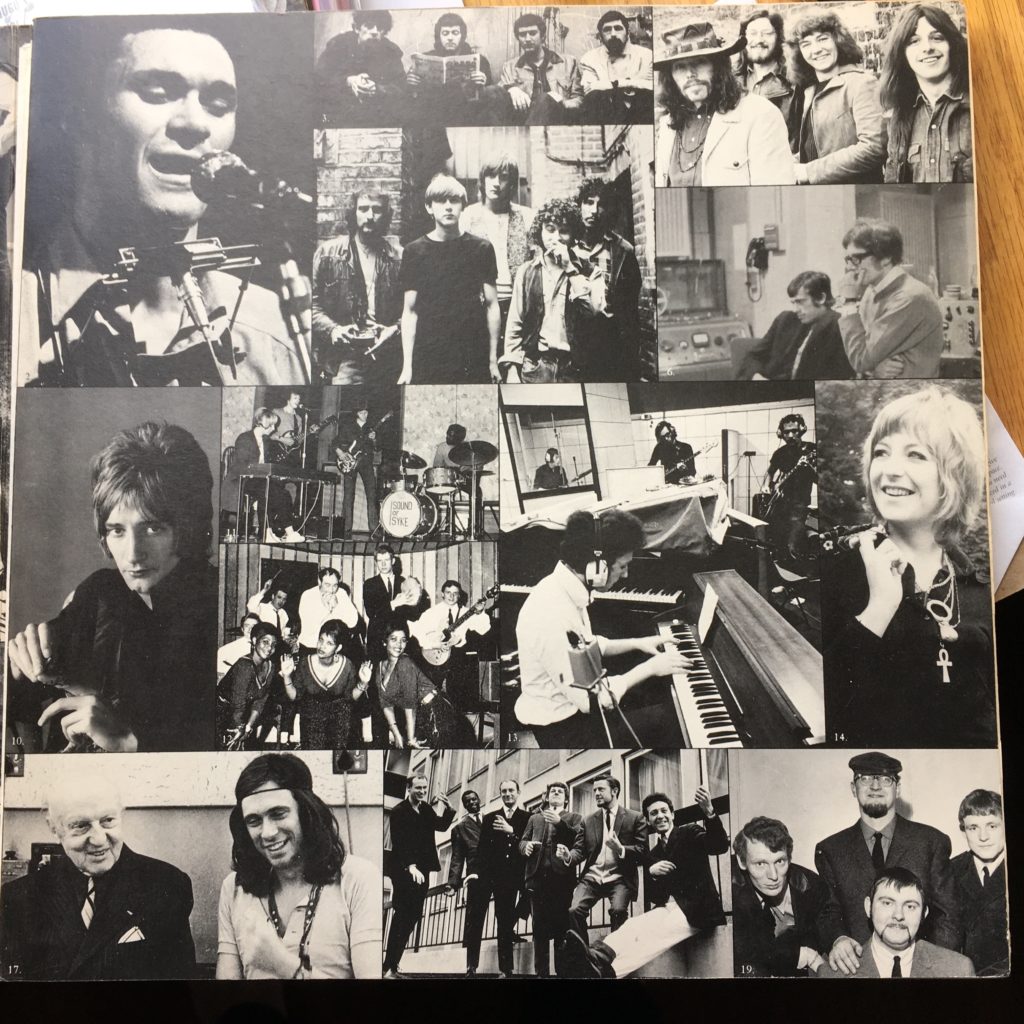 Think I'm filing this one under 'B' for British, because how else would I look for it? When this whole project is over, I may reorganize things by genre, but I can't even do that until I'm done.
Originally published 4-14-21.